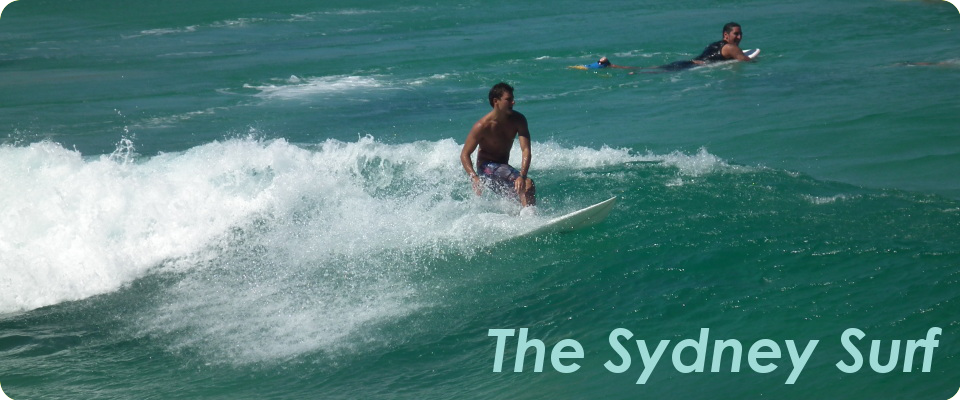 In our second day in Sydney, it'd be lovely if I could say we were up at the crack of dawn touring the city – but, to say the very least, we weren't. When we finally made it downtown, we decided to spin off once again to the opera house, particularly since we were sufficiently more awake to actually be able to take it all in for a change. Moving on again from there, we wandered down through the botanic gardens, taking the time to get lost along all the different pathways and enjoying the beautiful views out to the sea on one side, and the trees, plants and birds on the other. I also went ahead to try and call my new phone company, Optus, while I was there to 'activate' my prepaid SIM card, something I expected would take no more than 5 minutes. In fact, it took more like 25 minutes and subjected me to a procession of irritating pre-recorded messages and questions pertaining to how I'd like to use my phone – would I be using it mostly for text or voice calls, personal or leisure; and then, in desperation, I picked any plan (since I didn't really understand any of them) and tried to move along but no, then the automatic woman insisted she read me the full terms and conditions of the plan I'd picked before we continued. No surprise then, that when I finally got through to a living person, I was nearly ready to chew the phone apart. But, in hindsight, there was probably fewer places I could've been to calm down than the botanic gardens where you really can't help but be sort of relaxed.
From there, we tore back into the city, determined to make up for our exceptionally late start and did a bit of city centre sightseeing, before visiting an old friend, Woolworths, for me to pick up some cheap food once again. While Sydney is undoubtedly an awesome city that's definitely grown on me more, a city centre is a city centre at the end of the day and after a quick march through the streets, we walked straight out the other side of the city into Darling Harbour. Darling Harbour from what I could remember of my previous visit, was full of upmarket eateries, a convention centre, an IMAX and the home of the worst kebab I ever had in all my life. To digress for a moment and take us back to 2009, the kebab, for anyone wondering, was extremely expensive to begin with and literally was the thickness of a sausage and only slightly bigger, so after paying all that money and therefore expecting to be filled to my hearts content, I was left bitterly disappointed and cursing the day I ever got a kebab at Darling Harbour. Anyway, as I was saying, we carried on, sitting down and taking in the views of the city as it became all lit up as the sun descended behind us. In case that got boring, there was also two seagulls fighting it out right in front of us, seemingly vying for attention. With the day drawing to a close, we decided to try our luck with the Sydney Ferries (I mean, how many other major cities can say they regularly use ferry services as public transport except say, Vancouver?). The boat might just have been a form of public transport – but for anyone planning a visit, it's also (as pictured) one of the cheapest ways to get some incredible views of the town.
Anyway, the next morning we got up bright and early. No wait, that wasn't what we did – it was the complete opposite, again. Once we'd finally managed to get up, it was off into town once again to grab a bus to the infamous Bondi Beach. I went to Bondi a couple of years ago and to be honest, was a little disappointed. First of all, it was quite a bit smaller than I expected and secondly, it was the middle of Australian winter and there was nary a surfer to be seen, no matter how hard I tried to find one. What there was in fact, was swathes of Irish backpackers all drinking cans on the beach. This time however, things were a little different. Right now in Australia, they've only just begun autumn so it's more like September to the rest of us, where the nights are getting shorter but the days are inexplicably remaining warm, and so the surfers were out in full force, the beach seemingly a mass of people. For sure we could have stayed put and taken in the sights of Bondi for a couple of hours but not wanting to miss a moment, we headed off on a coastal path to Coogee, a place, our guidebook informed us, notable for being popular with British and Irish backpackers. The walk alternated between being beautifully scenic and too painful to notice as the sun beamed down on us and the heat was seemingly inescapable.
Without doubt, every step became a nightmare to climb up but then at the top, there was always a great view. What's more, occasionally the walk would break out into a full strand for a short while and you'd get to see for yourself just how hugely popular surfing really is in Australia, with seemingly nobody missing an opportunity to grab a board and hit the waves. Personally, the only thing I had to hit was a restaurant and a steak sandwich midway through the walk probably saved me from certain death. So we carried on, for seemingly a much longer 'second half' than the first half before finally arriving at Coogee beach, which was packed, although the British and Irish backpackers were much harder to find than we expected they would be. There's plenty of major cities that have no beaches at all, and some where there'd be no point having a beach – but the fact that just 25 minutes outside of Sydney, you can go walking the coast for 2 hours relatively uninterrupted (especially with such perma-good weather) just makes the whole place extremely attractive. As I was contemplating all these thoughts however, my hunger was already beginning to flare up again, the steak sandwich seemingly only having had the most temporary of effects, it was back on to the bus for Circular Quay in town and straight to the nearest eatery once again. Next stop, Manly.