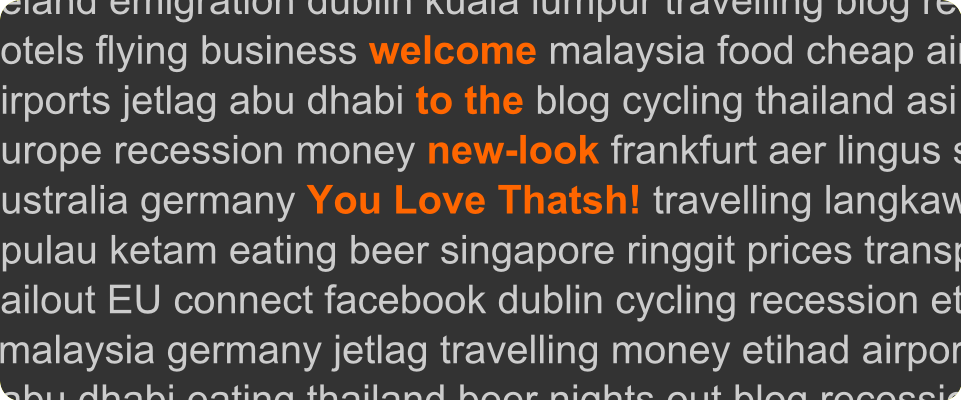 Out With The Old…
If you're reading this…
Then one of the quickest website re-designs of all time has been pulled off quite successfully. I hope you like it!
Some months ago, I asked on the blog whether I needed to re-design it, or trash it completely, or what. And while I didn't really get any feedback, I did realise a couple of things;
1. Some of the articles on the old site were old; extremely old. In fact, with the notable exception of how much taxi driver strikes in Dublin continue to drive me mental, some of the material was stuff even I didn't entirely agree with anymore.
2. Then, after that, it doesn't take much for people anymore to find me online, and then find this site. Which is fine, unless you're a potential employer, especially when considered in light of statement 1 (above).
3. I still love the name of the site and in my first post ever I did say 'may she always sail' in reference to the site so I knew a complete name change would be a rubbish idea.
So, here's the new site, it's more graphic before – although you'll still find a lot of old stuff – and it'll be more like a proper site than just a blog, and lastly, it continues the great name 'You Love Thatsh' for years to come, even if the pint, iPod and car keys are no longer with us.
I've said it before and I'll say it again, You Love Thatsh – May she always sail!
Write me a comment (below) and let me know what you think of the new design, or connect (see in the menu up top!).