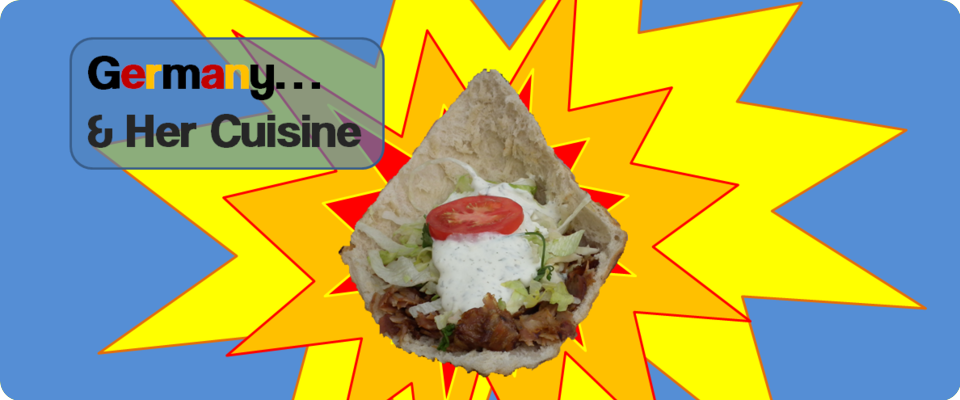 Germany & Her Cuisine…
Having been in Frankfurt now a couple of weeks, I've begun to develop something of a routine in terms of eating. In fact, while we all laughed at how it was more the 'norm' to eat out in Malaysia than to eat in, Frankfurt it must be said, also provides ample opportunity to increase the waist size whenever and wherever you happen to be.
Tuesdays and Thursdays for example, bring a lunchtime food market to the top of the street nearest the train station. And every week to date, I haven't been able to resist – generally, Tuesdays end up being Bratwurst day, while Thursdays, depending on funds, end up being 'steak + pommes' day. It doesn't matter that I've already figured out that the 'special' of €5 for the steak and chips is always just €5 (i.e. it's not really that 'special' as such) or that eating to such a routine might be considered slightly unhealthy, uninteresting, or both. The food's delicious and I can't seem to resist. Even my 3-hour journeys back to Ochtrup at the weekend can't be properly commenced without a trip inside the train station to pick up a 'riesenbratwurst' to ensure I remain elegantly sufficient for the duration of the drive.
Equally as common, and seemingly loved by Germans (and Turks) all across the nation, is the infamous Doner Kebab. In Ireland, doner kebabs are primarily the food of drunks, staggering to the nearest taxi rank at 4 in the morning after some 52 pints. The only exception to this rule, in Dublin at least, is a place called Zaytoon, which actually serve up nice kebabs – though they cost nearly €9 from what I can remember. In Germany meanwhile, the kebab is treated more like an object of beauty, costing normally only around €3 and wrapped up lovingly in the freshest bread you can imagine, every ingredient seemingly being carefully considered before being placed on the bread.
In fact, the famous kebab is loved so much by Germans, that you can get it nearly anywhere. And if there's somewhere you can't get it, there's a good chance it might come to you. For example, walking along the river a week or two ago, we eye-spied a vessel, 'Istanbul', floating alongside the quays, with a whole stack of people queuing up outside, occasionally reaching down as if they were helping to scoop the water out of it. In fact, the only thing they were scooping was fresh doner – even at the river, it seems, where you might have expected a slight lack of eating facilities, 'Meral's Imbiss' sails up the river every evening to serve the hungry punters the very best of Turkish food. Once again unable to resist, I myself walked the river a few nights later with the sole intention of seeing what Meral's wares were like, and sure enough, for just €3.50, you too can be served a fresh kebab from a man rocking back and forth in a boat.
Of course, all this love of food and eating was one thing, for sure, but when it turned out last weekend that the world 'Grill & BBQ Championships' were on in Gronau, a town not far from where Anna's family live, I couldn't believe it. I couldn't believe firstly, that there even was such a championship, and second, that it should be on in such a relatively small town nearby. But with stands from something like 18 countries, the smell of barbecued meat tearing through the air and even someone jumping out a plane from 3,000 metres with the barbecue world's equivalent of the Olympic flame to begin the ceremony, it was apparently no laughing matter. Meanwhile, all around the championship, people cooked meat, country-west music rang out and, it must be said, the large majority of participants were unbelievably drunk it seemed.
But the food as always, you can be sure, was delicious…