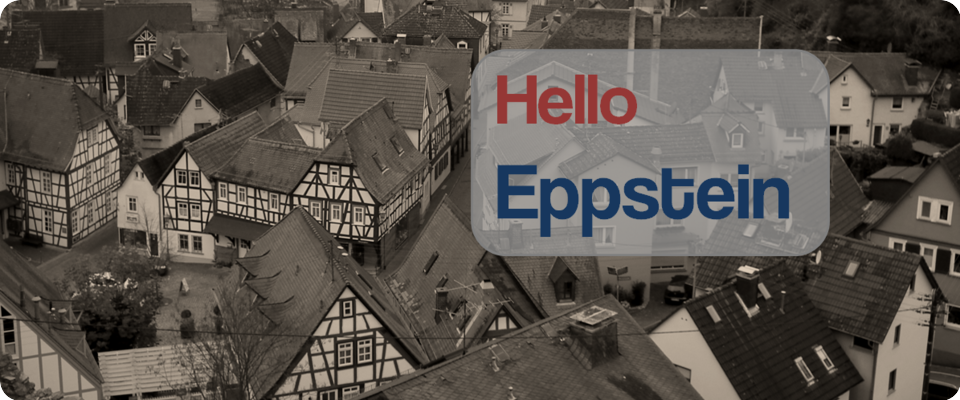 Every morning, I take the same train from my home in Frankfurt to work, in a town on the outskirts of Wiesbaden. It flies along, skips most stations, and especially with winter descending on us (in my case, for the first time in 2 years basically), it's often not fully bright yet so even more difficult to spot anything of interest. But, it gets me there on time and that's really the main thing.
So you can imagine my disgust when, one morning recently, it didn't show up and I took off, down into the depths of Frankfurt railway station looking for an alternative. I ended up taking a train to somewhere called Niedernhausen. It was slow, stopped at every station and seemed to go on for an eternity. But the only good thing to be said for it, was very abruptly and with no warning of any sort, we came through some sort of mountain pass and were literally staring right down into what looked like a medieval town that had been stuck in some sort of time warp. No joke, I actually nearly hopped off the train to see if it was now being pulled by horse, or what was going on.
After passing through this place that very perfectly gave the mild illusion of a time warp, I knew I'd have to return one day when I didn't have to worry about getting to work. So, for the weekend, we set off to this town – Eppstein – some 30 minutes out of Frankfurt city centre. And, as if on cue, the train came through the same mountain pass and there was the castle ruins, the old buildings (the only buildings actually) of the town, and the mountains enveloping the place, like we had once again entered a momentary time warp that could only last for as long as the train was travelling between one mountain and the next. The first thing you notice when you hop off the train, is that every road leading out of town is sloping dangerously – normally, when I look at a 'hilly road' I don't actually question how I can walk up it safely, but the very first road we took was more like going for a mountain climb, and at one point I slipped on a leaf which very nearly turned into 'return to go, do not collect £200' moment.
The town itself looks like a land untouched by modernity – strangely. Sure there's cars parked on the streets and the usual stuff that brings you back to the present day, but each and every building is old and looks well preserved (or recently built) and most unusually, on a Saturday afternoon, we came across literally only about 3 people in the whole town; it was almost like we were walking through a deserted film set and everyone had gone for a cup of coffee. The alleyways all led from old cobbled street to another, and the only food options were traditional German, Italian or Doner Kebab.
The centrepiece of the town is undoubtedly its old castle ruins – but even they have a funny twist in this town. On our way up, we noticed there was actually a mailbox just outside the castle's tall gates in the name of some man with the surname 'Eppstein', which began to get us wondering if a man actually owned the whole town and still lived in the castle. When we got to the castle's gates, we pushed one of the gates open – which triggered a bell, despite our best efforts to keep it from ringing – and just like that, a man appeared in front of us, presumably Eppstein himself who demanded a Euro from each of us to explore the castle and after paying, told us we could just go wander around by ourselves and go anywhere that was open. So, for the price of one Euro to the man they call 'Eppstein', you can basically have an entire castle to yourself for as long as you wish.
We wandered around, took in the views afforded from the castle, wandered to the top of the guard tower (which took a while) and looked down on the whole of the town – as I imagine Eppstein himself does, regularly – and tried to open every door that was closed (quite successfully in most cases) before getting a bit tired up of looking down on the residents and wanting to eat something.
For anyone thinking of visiting Eppstein, do it on Saturday. As we wandered back through the town in search of some fare befitting such an antiquated and traditional-looking town, we came across some nameless German restaurant (I say German, because it had those off-brown windows that seem to be synonymous with traditional eateries) where we were thrilled to discover that Saturday is 'Schnitzel day', and each meal was €6.50; beer being €2, which made things extra satisfactory. Not only that, but the whole place was empty too (I believe the woman was actually trying to close though, so that could explain it), giving our waitress/receptionist ample time to also practice her tour guide skills.
After drinking its beer, eating its food and wandering around its castle, we were more than ready to say goodbye to both Eppstein and his town (if he exists) and return to the modern day – knowing that one day, we might return to see it again…on a Saturday.