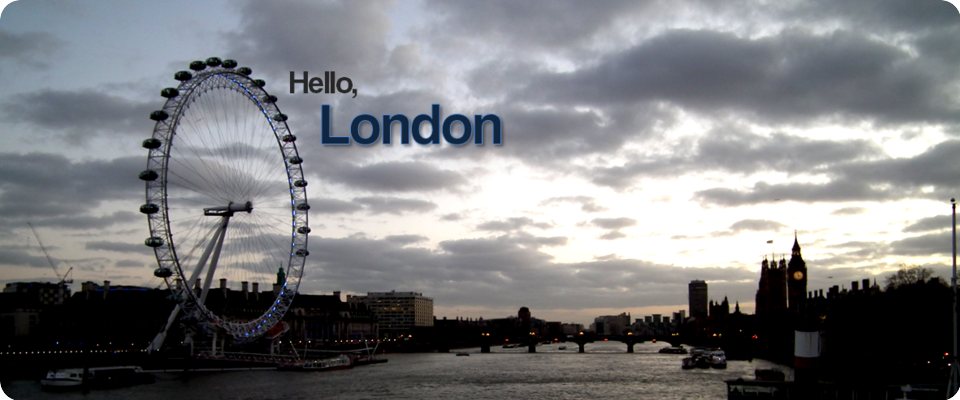 For the first time in a while (excepting our various trips back and forth to Ireland), we decided to take a weekend well and truly out of Germany. Since Anna had to go to London anyway, we decided we might as well make it a full trip, and I got cheap flights with British Airways (more on that in a separate article) to Heathrow, conveniently departing right after work on Friday evening, to return early Sunday evening – perfect!
I won't get into the travel experience with British Airways or Heathrow, but suffice to say it was nothing special – in other words, it was one queue after the other. Onwards to my accommodation – since Anna and I were on an extreme budget, we went for a room at some place in Earls Court beginning with Barkston. It was the cheapest place, absolutely guaranteed, with any sort of a decent location in all of London and with a double room so we didn't have to sleep in a dorm room like we were on a secondary school trip to Irish college. To say it was luxury would be a gross overstatement – our room was at the very top of some building (which necessitated numerous flights of stairs), and the windows and doors were paper thin, allowing all noise from outside and inside contaminate our room. For added effect, we had a group of excitable Spanish students down the corridor so a restless night was almost guaranteed for the first night. And even when they did finally pipe down, there was deliveries to neighbouring buildings seemingly through the night, so there was never really a good chance to actually sleep soundly. To perfect it, the doors all had some sort of spring loading mechanism so when someone did innocently go to the toilet in the middle of the night, unless they carefully pulled the door into the doorframe again, it would absolutely slam shut practically waking the dead.
After a truly restless night, and with both of us involuntarily crying from so little sleep throughout the night, we took off the next morning to meet a friend of mine from many years past, who generously agreed to give of her time and bring us on a walking tour of London. We commended this grand walking tour at Trafalgar Square and took off, trying to pack in as many sights as possible, launching ourselves from the square down towards Westminster (avoiding the protests along the way for some unknown country fighting for its freedom), right along towards Buckingham Palace, into Hyde Park (to include a detour through some other park because I couldn't possibly follow the path, given the hordes of people also out and about) and winding up for the first part of the walking tour in some frighteningly tacky attempt at a German Christmas market. Sadly, we know what a German Christmas market should look like and this poor imitation which seemed to blend the very best of stereotypes from across the world (the one or two Canadian stands seemed to rely heavily on having an oversize moose's head sticking out the top of the stall) all into one. Funny though, all the same.
London is expensive, that much is for absolute certainty and in a bid to keep costs down, we then spent most of the second half of our walking tour in search for a cheap place to eat. We wandered around, incidentally seeing a number of other sights as we went, becoming increasingly desperate to avoid the ever-present Pret outlets. In the end, things got so desperate that we literally found the first place that looked halfway decent and stopped there. The rest of the walking tour was fine but for the two constants throughout the whole trip to London; everything is ridiculously expensive. Secondly, London is not a city I find to be liveable – there's overcrowding at every turn. You queue to get out of an underground station, then you queue again to get onto the street, then queue to cross at the lights while the traffic also queue's, then when you're finally on the street on a path, you can't really walk properly because there's half a million other people also wandering aimlessly along the path. But the best example of this was our trip (momentarily) into the M&M's store, where we somehow were going against the sea of people on our way in, and then unable to move inside the store, somehow against the sea of people again trying to get out. No matter what, it was a lose-lose situation.
But, after so much overcrowding and overpricing, the first pint of the evening tasted great and we had another peaceful night's sleep to surely look forward to…