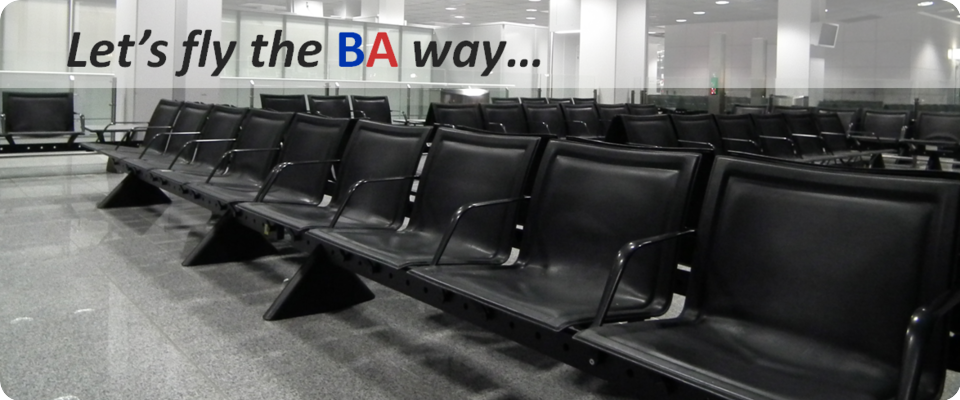 A couple of years ago, the opportunity presented itself by way of sheer cheapness, to travel with British Airways from Dublin to Toronto via London Heathrow. I was excited for all the nerdy travel reasons – first up, my previous trips to Canada had been with renowned cattle-class specialists Zoom Airlines, who had since ceased to exist, and had been of a quality ranging from relatively to completely awful. Secondly, BA had only moved into the disastrously-inaugurated Terminal 5 about a year ago, and with all the problems now seemingly solved, I was keen to see this piece of aviation magnificence for my good self. Finally, BA is in theory, one of the only full-service legacy carriers still providing some degree of comfort, and since I had taken Air France to Hong Kong a few months earlier and had been suitably impressed, I was keen to see what the Brits had to offer exactly.
Long-time readers of You Love Thatsh will then no doubt remember that the trip, in terms of travel experience, wasn't exactly incredible, and even though it wasn't 100% BA's fault, I can't help blame them somehow for at least some of it. Firstly, in spite of any advances made for British Airways in Heathrow, the usual problems remained. Namely, flight congestion landing in Heathrow, then the 'Irish' gates being quite some distance from terminal 1, where the apparently land, which is in turn quite far away from BA's home at terminal 5 and finishing at terminal 5, where nobody's boarding card issued in their home countries was being recognised at the security screening area (and I mean nobody's), forcing lines of people at the security screening counters, then the check-in desks, then re-joining the security line, the fronts of which now had more people trying and failing to get through. The plane ride meanwhile (the part involving BA) had three main problems from my perspective;
1. The ridiculous tightness. I asked for an additional beer and it was, on the outbound part of the flight, treated with the same enthusiasm you might treat someone asking to decant all the fuel, mid-flight, out of the plane.
2. The ridiculous heat situation. For whatever reason, the aircraft in both directions had no way individual air vents, and this coincided quite awfully with the fact that the heating was cranked right up, and we were en-route to Toronto in winter, so I was appropriately dressed.
3. The racist. I also had the very bad fortune on the way back to be sat beside an impatient racist who imparted on me his admiration for Canada and why he was considering moving there, having been there on business, because they didn't seem to be as open to other cultures as the UK was apparently fast becoming. Then, upon our arrival in Heathrow, he was out of his seat faster than someone with explosive diarrhoea to make his connecting flight to Derry. When he realised he couldn't actually get off, he then proceeded to verbally berate the stewardess for making the plane late; as it was surely her entire fault. Not really BA's fault, as I say, but she then took it out on me as she knew we were sitting together and decided against saying thanks or goodbye, or whatever, when I got off, like she did with everyone else.
Now I don't usually do repeats, but you can imagine that this particular story seems to be a little exceptional and not what one would normally expect. So when the opportunity presented itself to fly with BA last Friday from Frankfurt to Heathrow, I thought hey, let's give BA and Terminal 5 a try and see if I missed something last time.
So here we go, user experience, Frankfurt to London. The first thing you'll notice in Frankfurt isn't the friendly staff waiting to greet you. On the contrary, there were two women, one dealing with someone, one on the phone. And the phone call was obviously of critical importance, because she stayed on it and didn't acknowledge me whatsoever. I've been in and out of Frankfurt Airport so many times I can't even count, but nothing remarkable there – it's a little bit like everything in Germany, a bit bland, a touch bare but does exactly what you want it to do, which is gets you in and gets you out much faster than nearly any other large European airport I know. I can usually get home and have the coffee machine on, for example, within one hour of the plane touching down.
So, on the whole, I think it's great.
Anyway, all onto the plane – the queue to get on was actually extremely long, but thankfully entertainment was generously provided by a man and his wife who were dressed like they were just returning from a shopping trip in Milan and heading home to Monaco. Their 5th home, that is. They kept trying to queue jump me, not because they had a valid reason in particular, but because they were BA Gold members or whatever and would normally have been afforded the luxury of boarding before everyone else. Except that there was no priority boarding lane, so in the absence of that, queue jumping was obviously the next best option. I'm not sure what it is, but BA seems to keep a relatively elderly fleet of planes and it's noticeable to be honest – but as we carried on, I let that one slip.
After the on-board drink was served, I decided to see if enthusiasm for second drinks was any better all these years later and so, waiting until someone actually asked if there was anything else, I made my demand and waited…would it show up? Read the Second Part now!
Have any of you had a strange travel experience, like mine with the racist? Or an airline you think is way over-rated? Leave me a comment or drop me a line, I'd love to hear…