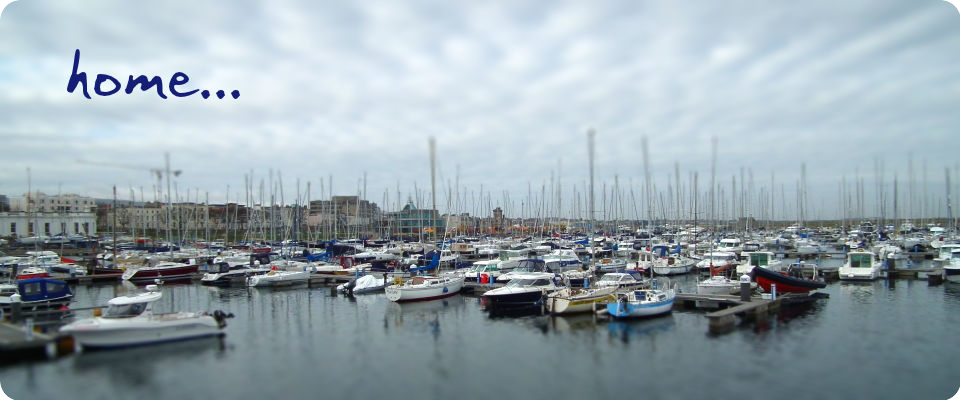 In the last three weeks, I've done the very opposite to what most Irish people my own age and status are doing – I actually returned to Ireland.
For anyone not already aware from my 2008-til'-now ramblings, I finished college, did two interviews for jobs here (both of which I was deemed unsuitable for) and then decided not to wait a second longer. I went from Ireland to Kuala Lumpur, Malaysia for a period of months, where I did an internship and did quite a lot of work afterwards for a number of contacts I made doing web and graphic design, SEO and website maintenance. From there, I came back to Ireland where surprise surprise, things were still awful. I stayed in Ireland about 3 weeks – just long enough to consider filling out a jobseekers' allowance form – and then left again for Germany, in spite of having only about 3 words of German.
I then moved to Germany early last year, sat around well into the start of summer surviving only on Germany's economical prices. Then, I got a job and all was well once again. And this isn't to say that I won't leave at some point in the next year or two again, just for now it's nice to not be racing, nice to understand what's actually going on, and nice to at least know somewhere will be home for as long as you want to be and that you won't be turfed out of the place after 6 months or a year for not having a valid work visa, because your employer won't give you one.
And in spite of what everyone says, there are actually a lot of jobs. The problem with them though, is they're all very specialised and the jobs most graduates want, they just don't have the experience to get. But life abroad is good going and for me anyway, has ticked the experience boxes. I imagine it can only be a very tough move on those who have no option other than to actually go abroad not for experience, or to continue the good time, but to just get by.
Anyway, moving along – how is it to be back in the place that 2 years ago seemed completely void of any sort of promising jobs? For me anyway, strange to say the least.
After arriving, the first thing that can't be missed is how dreary so many streets look. Areas like Dun Laoghaire (see the very interesting notice left by the owners of one recently-vacated premises in the picture) for example speak for themselves and are like movie sets, where nothing's really happening any more. Shop units are all closed, to let, for sale, or just plain abandoned (I'm half tempted to see if anyone wants to lend me one for free to just sit in as a makeshift-office while I work on projects, just so the place looks busier!). It's all a bit strange – somehow I seem to have jumped from when the recession was getting going and people were talking about how tough things would be, straight to some sort of post-apocalyptic aftermath where only few remain. Hard to explain – but you get the idea.
So that's it – for the future time, all your blog updates (which will get more regular, I hope, as some semblance of normality enters my life at long last!) will be coming from Ireland once again, while I try to get used to the 'fresh Irish breeze' once again – hope to hear from and see you all soon once more!