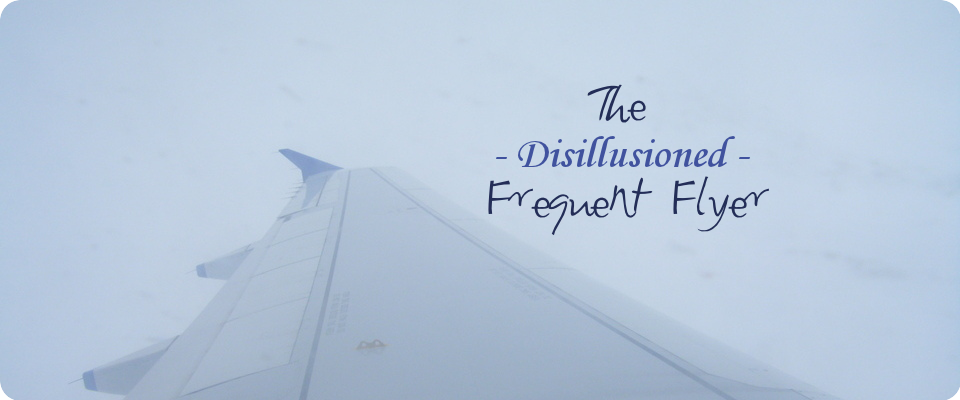 Having recently got a heap of holiday leave approved for the end of the year, myself & Anna set about looking to book our flights – with Etihad naturally, what with me having thousands of frequent flyer miles with them. I've so many in fact, that I'd enough at one point to fly almost round trip to Abu Dhabi with them – and despite writing in the past about how their 'changes' basically meant getting meaner and meaner with the miles, I reasoned I should have enough miles to knock at least €100 off the trip (considering I've enough miles to buy an ipod touch, €100 off a flight doesn't seem unreasonable).
Anyway, needless to say I logged into my Etihad Guest account, which re-assures you, as you can see that you can literally book anything on any flight in any seat with any amount of miles and cash. So, unless I'm reading that wrong, it's a win situation no matter what you do.
Except it isn't. I tried my original routing, from Dublin to Kuala Lumpur whereupon it informed me I didn't have the requisite 75% of miles required for such a trip – bummer! So next I tried it one way, where the same thing happened. Then I got a bit desperate and tried putting in just one-way to Abu Dhabi, thinking perhaps I could still see some cost reduction in that. Nope – nada, zilch. Basically I have this awkward situation with Etihad Guest now where I can relieve them of a number of high-value goods like Windows 7 Ultimate or an iPod Touch 32gb, but they won't give me even a red cent off the cost of a flight with them, using a seat which could well be free on the day anyway. How completely stupid is that or am I missing something? I don't even want an iPod but I'll be damned if I'm letting them get away with it so I'll 'buy' one using my miles in the next week just for the laugh.
The whole thing is slightly bizarre – I also don't have enough miles to upgrade class, nor anything related to my actual trip on their airline with the miles system they control. But if I want some fancy goods for the kitchen or limo service when I arrive in KL, no problem. What is that about?
The problem though is that it struck a chord with me – I always seem to wind up 'losing' on airline frequent flyer schemes. The only notable exception to this lately has been Aer Lingus who showed their friendship with British Airways by writing to me informing me that I could swap my bmi miles (now that bmi have been snapped up by BA) straight to Aer Lingus; what a deal! I've struggled to get anywhere with my home airline for years (partially because they keep not adding up my balance properly despite me booking with the frequent flyer number every time – or else crediting stupid amounts of miles for partner flights) and then suddenly along comes immediate free lounge access, upgrades, etc etc. But what of bmi?
Well, that was another disappointment. I signed up with them at one point in my life when I knew I'd be doing a lot of travelling with their sort of groupies, the Star Alliance. Needless to say, it's one of the better alliances however Air Canada screwed me over as much as they possibly could, then Air China or someone just postponed their flight and tried to charge me for them changing me…the whole thing was a bit ridiculous. Anyway, I was left wishing to never travel with these carriers (nor have I) ever again so I was back to bmi alone. Which overall has been fine but to be honest their online members site is completely awful and barely reliable, their rewards shop is great for UK residents only (and nobody else) and all I could afford was a trip to London return which I really haven't needed and the one time I did need it – from Frankfurt, it refused to provide Frankfurt as an option even though I knew they flew there. So to date, despite also having an absolute stash of miles with them, that's done nothing for me too.
So, for now, I'm left completely disillusioned and convinced that airline frequent flyer schemes are worth absolutely nothing – unless I thoroughly enjoy my year with Aer Lingus in their lounge! Have you had any success with frequent flyer schemes? Are any worthwhile?