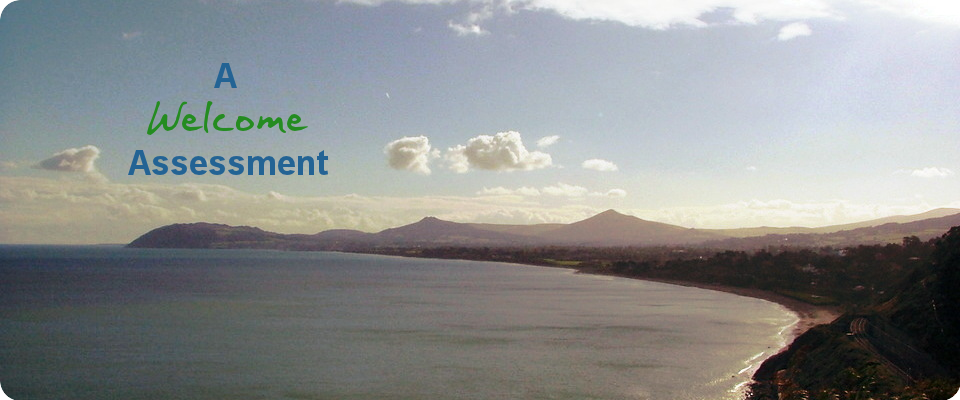 Predominantly on this blog, I tend to either slate or (very slightly and quietly) applaud hotels, airlines, attractions, meals, food, prices, whatever – generally related to where I was, where I'm going or where I am. But it occurred to me lately, what would I actually think if I arrived to Dublin for the first time to go on a holiday, and what would I make of our supposedly great welcome? At the moment in fact, we're promoting ourselves as THE escape for Londoners bored of the Olympics – with a video that The Irish Times believes has gone viral, showing someone getting to Ireland (Waterford, to be precise) faster than their businessman arch-nemesis can get across London.
That's obviously not realistic at all – unless the Londoner was trying to make a muck of things, that really couldn't happen. In truth, the other guy's flight would be running slightly late getting out of London, or bad weather would've closed in, as it does, on Waterford airport, or…actually the list could be quite lengthy so we'll leave it there.
But what of it really? OK well the majority of people will arrive to Dublin Airport to kick things off – which thank God looks the part these days mostly, unless it's raining as they've got a bit of a leak problem in parts of Terminal 2 (look out for buckets around security next time it's lashing down) or you're in any kind of a hurry into the car park, where you'll likely face Ireland's first visitor attraction (by necessity, not choice) – the famed Slowest Lifts in Ireland, the two of which represent the main route from the airport terminal to your car park level. Have you tried them yet? We also (think hard about it, as you'll be used to it) have some of the absolute worst information on public transport for arriving visitors – the bus stops outside the terminal are literally a series of white numbers printed on grey bus stops with information printed somewhere nearby in English in the best-case scenario.
Moving on into Dublin City itself – and if I say so myself, with the exception of the weather, the place does look good, hotel prices have by and large fallen pretty severely, and I think Dublin for what it is, offers relatively acceptable value for money. I don't think if I rocked up as a tourist I'd leave overly disappointed.
Countryside though is once again another story – most of the ads to entice people over rarely show just Dublin. They show ambitious scenes of locals and tourists mixing over a few pints, sunshine and that girl running into the sea without a wetsuit and beautifully scenic villages. Or parades and firebreathers – that seems to be another favourite. I like the ads but find them to be ambitious in the extreme – parades and festivals are on in most Irish towns (like those shown in the ads) maybe once a year and generally coincide with the worst weather of the year as well. It's not that we should just not advertise – but why not try honesty; it'll probably rain so show some rain and there isn't a festival or a parade on every day of the year, so let's just show the attractions we've had the Americans itching to visit since time began that are open all year-round?
And locals mixing with tourists? I'm not too sure about that – the only time I know locals to mix with tourists is when a bunch of tourists hop on a 46A hoping to pay with a €50 note and then delay progress by about 5 minutes as they try to figure out what coins they have on them.
So do we welcome everyone with open arms and have them flying over here faster than they can get around their own cities? Absolutely not. But we do offer (excepting the odd cranky hotel receptionist, and there sure are a few of them knocking around and some of the other unfortunate occurences) something special, so why not focus our advertising efforts on the truth – the sun is a rarity, enjoy it if you see it. Drinking is expensive so those pints you saw people drinking in the ad – they probably all had one pint each and then went home to bed to their hotel, which by the way will be quite cheap these days if you've done your homework. And it'll more than likely rain heavily – that's why you won't need a wetsuit if you're swimming, as you'll probably already have been soaked to the bone just walking from the car to the beach…so, Welcome to Ireland!