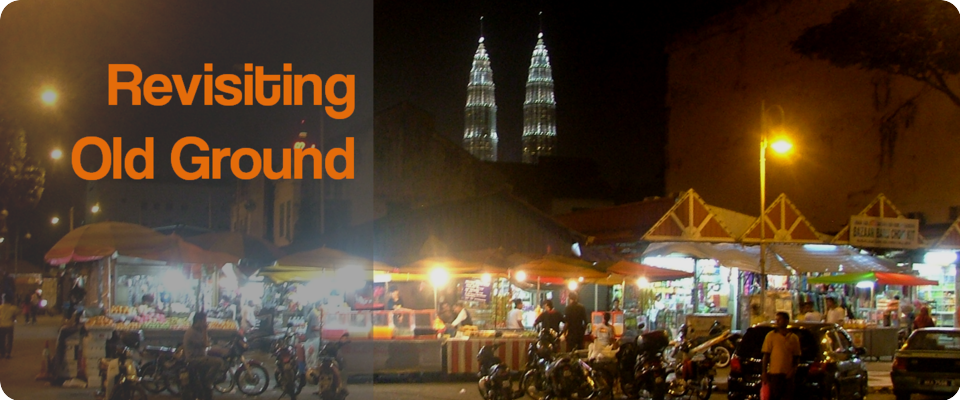 It's been well over a year since I've been doing any sort of serious travelling – so long in fact, that Hostelworld recently sent me an e-mail asking me (paraphrasing heavily) something along the lines of did I not like them anymore(?!), which is a hint if ever there was one that you haven't been anywhere exciting lately. (Although, the truth in this is also that I stay in less and less hostels all the time, given the relative discomfort of many of them and the economic-with-the-truth nature of most of their descriptions).
With a nearly 4-week sojourn to Asia looming large on the horizon, I set about planning the trip with the ultimate goal of being as filthy cheap (and yet luxurious) as possible. With Abu Dhabi-based airline Etihad claiming that you can get seats with them for as little 1 frequent flyer mile, I reasoned I'd surely get at least some kind of cheap seat over and back with them. I won't lie – that hasn't worked at all. For whatever reason, their booking system flat out refuses to allow me any sort of leeway, and so instead of me getting a reduced price seat on a flight they can control (and absorb the cost easily, I'd imagine), I ended up using their 'reward' shop to claim 2 MP3 players and a wireless data station for the apartment…I don't see how that deal worked out in their favour, but anyway. Note, I asked them via Twitter why finding these 1 mile seats (and cash) was so difficult, and they organised someone to call me – who did about 5 days later, leaving me a voice message advising me to call them in my 'local' call centre in Manchester.
So, flights booked (with Etihad…hell, I might as well go for a 3rd MP3 player) and onto the next frequent flier let-down. I have a small arsenal of miles with bmi, the carrier that's just been swallowed by BA. BA's rewards shop meanwhile, for all the miles, is offering me miles+cash options on a bunch of hotels that no joke, is about €15 cheaper than you could get by just booking the same hotel on hotelscombined or booking.com. So that also seems to be a shocking waste.
On the plus side, we did get a cracking deal by booking through one of my 'partner' sites (the hotel widget on the right, which aside from the obvious benefits of its use for me personally, also compares a heap of hotel sites and brings the cheapest result forth) for the stay in Kuala Lumpur too, so that part is sorted – and it's the same place I used to stare out at from my pool when I lived there, so that should guarantee some kind of unusual déjà -vu if nothing else. Meanwhile, a friend whose sites and projects I've worked for on and off throughout the years has very kindly offered to let us have use of their holiday home in Bali for minimal expense so that's Major Bonus #2 – and that particular place looks so fantastic that our friendship could well be ruined by myself and Anna claiming squatters rights if the pictures stack up.
Singapore is another box on the list to be ticked and there we're having trouble – Singapore is an absolute rip-off of the very highest order and I've known that since I was down there a few years ago. It's not much cheaper than Dublin, which is an otherwise obscene level of expense in Singapore's neighbouring countries. Finding cheap accommodation that doesn't involve sleeping bags and the street will be a challenge (all advice welcome). The food wasn't even great there either to be honest…but that's just me starting to rant more than anything.
Any other suggestions on how to have an awesome holiday on a tight budget? Without sharing a room with 8 other people with faulty air conditioning and paying only marginally less than a hotel? Suggestions on a postcard to the usual address, or below…