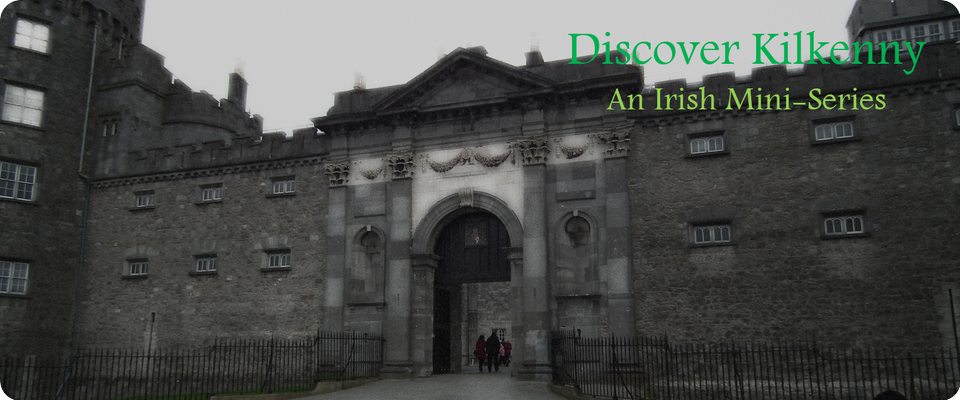 With us safely back in Ireland after our long trip around Asia, it wasn't long before we got planning our next exit. Sadly, not enough of you have either booked hotels through the site, clicked on ads or any of the other subtle money-making things I've left around and with my day job not funding constant exotic holidays, we had to take it down a notch – but, with this supposedly being the year of The Gathering as we all know, we reckoned Ireland might be an interesting bet with the year that was in it.
With a two-night stay in Kilkenny already in our travel planning 'bag', we decided to advance it forward as far as possible and took it up in February, just before the winter…continued. Kilkenny really is an inexcusably short drive from Dublin, and with motorway virtually right to the doorstep, there's no good reason why I hadn't been there since I was about 6. Our stay for the visit was the rather plush Kilkenny Ormonde hotel. It's more or less on top of the town centre, has a pool and some other leisure facilities that we lamentably never got round to using, and a (very difficult to negotiate) car park just across the road – but I can't stress enough that a small vehicle is more or less mandatory if you intend climbing the levels in this particular car park.
First impressions of the hotel – very pleasant. It has a sort of unusual corridor like entrance that opens into a huge reception area, with the bar and restaurants off it and a large glass-fronted waiting area. Of course, like all good Irish hotels, it comes heated up to a nursing home-level ensuring a coma-like state the second you sit down and in our particular case, the view was by no means especially riveting – looking out to some backyard and overlooking the very industrial roof of the restaurant area. That said, they can't all be winners and in general it was very pleasant.
I wouldn't take marks off for this necessarily, but it would be something of a gripe that our sleep was made next to impossible by a woman who fancied herself as Sinead O'Connor for a period of time – until I called reception, that is. Anyway, she really was belting out all the hits, with some male cheering-on by the sounds of it; as I say, not the hotel's fault although I just can't understand how people find this to be acceptable behaviour anywhere.
Up early the next morning to make sure we got our breakfast in for the long day ahead, we headed straight off to discover what sights Kilkenny had in store for us. Naturally, as you would, we arrived up to the castle first. We really are very 'speed-oriented' tourists no matter how much sightseeing and appreciation we try and do, and I am fully cognisant that this regularly comes off as an attitude of indifference or carelessness to one's local culture and heritage but it really is just that we see things, take it in, and move on, rather than hanging around half the day looking as if we're waiting for the old knights to actually shuffle back to life. Anyway, this meant a debate on whether to even visit the castle or not – eventually deciding that it looked big enough that we surely couldn't have to pass by the receptionist again within 15 minutes.
If you get the chance, and you should try, the castle's actually very worthwhile. It took us about an hour in the end to actually get through, which must be something of a record.
Next up on our agenda was a trip to the soon-to-be-gone original home of Smithwicks, disappearing as global beverage giant Diageo continues to pursue efficiencies and this means moving Smithwicks up to Dublin. Our appointment was for much later in the afternoon – a time which, I hoped, would be more conducive to the intake of numerous free pints of the famous brew itself – so we had plenty of time to take in the town.
Coming up next time, I'll tell you about Kilkenny town itself, the Smithwicks brewery and whether those free pints materialised or not…