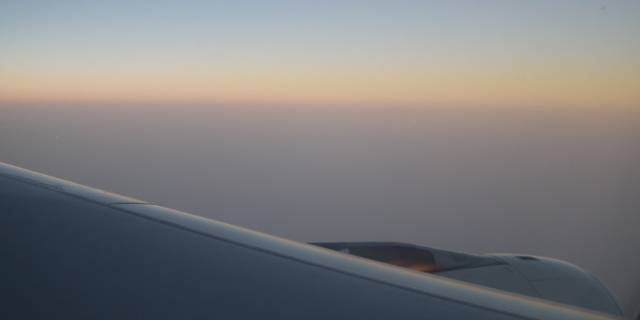 $25 For Exit Row? Or $89 For Meet & Greet?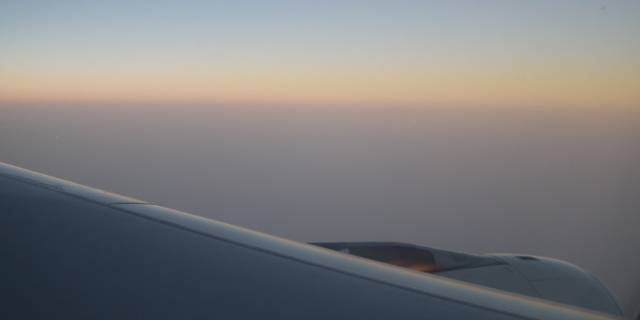 My relationship with the UAE's national carrier has never been what you would call steady, and I feel like this hasn't been entirely the fault of my often-grumpy outlook on things. My initial dealing with them was one of the most outrageous humiliating experiences of any trip to date, with a truculent woman at check-in who had the audacity to suggest I call my mother to pay my overweight baggage fees. That was then topped off in the same trip with horrible on-board service, where I came to realise that the Etihad crew didn't love their passengers; they loved themselves and nobody else. Every request was a chore, every task a pain. I vowed hard to try to avoid them in future.
In Ireland though, any journey eastwards make this difficult as they, along with Emirates, represent the most direct way to go to Asia or Australasia. So in a way, I need them, in spite of my dislike.
However, since then I have had two pleasant flights crewed by pleasant, affable staff and while the check-in/handling agents in Dublin continue to be some of the most surly unpleasant staff I've ever encountered, their agents in Abu Dhabi and overseas tend to know what hospitality and friendliness is supposed to look like. On a more recent flight back to Dublin though, the crew situation once again took a turn for the worse and it was more than obvious that they were mostly pre-occupied with looking good than providing a service as such.
I wrote over two years ago about a survey I got from them though, which asked questions such as how much might I be willing to pay for extra leg room, extra luggage, that kind of thing. You can check out the link and read the article I wrote; it was ridiculous. Honestly, check out the price points for the questions – suggested prices for 'extra legroom' went to an absolutely unbelievable '$150'. What?!
Call me from the old school, but this is not okay with a carrier like Etihad. They are supposed to be providing a fairly-priced, 'superior service' (their words, not mine) – not a long-haul Ryanair, where every little thing costs a bit extra. I have absolutely no problem with carriers like Air Asia X hacking off an extra few dollars for everything, but legacy carriers and their successors like Etihad and Emirates, should not. They're not cheap by any standard and are merely more convenient, positioning the compulsory stop-off halfway rather than London or Paris.
So, you can imagine my feelings when I received an e-mail the other day informing me that for a fee that 'starts at' $25, you can book an exit row seat. $25, and that's what it starts at, so it's not a flat fee. Sorry?
I had barely digested this news though, when an even more ridiculous e-mail came in, offering some services in Abu Dhabi Airport. While I don't really understand what's special about the arrivals service, it was the prices that got to me; $89 at the higher end for someone to walk with you through the airport, dump you off at the lounge and then walk you to the gate later on? By comparison, a lounge visit with most airlines will set you back around €25. What does the rest of the money get you?
 
I know many people will say that these are very much optional extras and if I don't want to sit at an exit seat or have someone walk with me around the airport, then all the better. I am sounding off on it early though, because if this is the way they plan to make up the business model, it's going to be a sorry state before long and the more successful these kind of initiatives are, the more likely we're going to see more coming down the line.
Etihad provide a great service and they need to keep up a consistently high level we expect of gulf carriers, which I've missed a few times – but aside from price and convenience, that's largely what's got so many of us transiting via the Middle East these days and choosing these carriers over our own European legacy carriers; but getting greedy, for me anyway, simply isn't going to work and I don't want to see this progress.