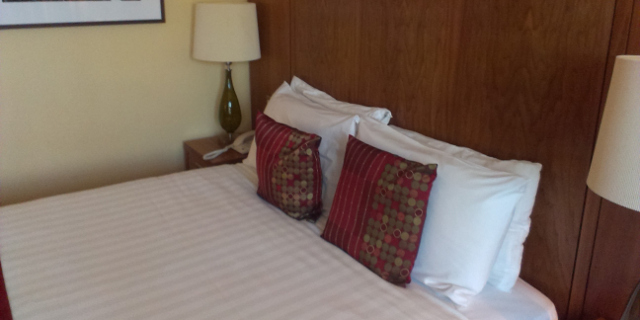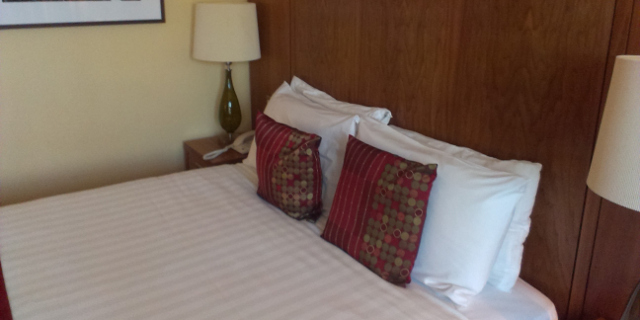 With another trip for work due, I decided that I'd take no chances this time around and went for what I know – the Carlton Hotel, in Tralee. I've never stayed there (or been to Tralee for that matter), and the action was on in Killarney, but the combination of me wanting to a) avoid the action until I was actually working and b) have a reliable night's sleep meant that the extra drive between the two places would be more than worth it.
The Carlton Tralee, if you're not familiar at all with Tralee, feels like it's on a newly made suburb of the town, with the town on one side of the building (a few minute's walk), and then some sort of nature walk on the other; I didn't have time to look.
When travelling for work, consistency is practically my by-word and I care only about somewhere that's warm, quiet, comfortable and preferably has free internet. The Carlton, once again, more than delivered for me. For first time visitors, like myself, the hotel structure holds a comical (if not annoying) surprise – the whole place is arranged in a sort of triangle shape and when the lift dropped me off at my floor, I was completely confused to find an array of signs behind the lift, in front of the lift and off to the left of the left with room numbers; but on further inspections, two of the doors would theoretically take me to my room, which in my mind anyway, made no sense.
I would go on to spent the next night trying the other routes to see if they could contribute to speeding up my journey to my room as I came to realise that all corridors eventually led you completely around the triangle.
The room meanwhile (though smaller than the one during my stay in the Carlton Dublin Airport) was still more than adequate and had a comfy bed, free internet, TV and a bathroom that I more or less launched myself into straight away for a shower. The only downside, if I was looking to find one, is that the triangle layout of the building means that in my room I was facing towards other rooms on the inside of the building, across a small courtyard.
Back to business however, the hotel does have amazing black-out curtains that literally blocked out every ounce of light; and this contributed to a long and delightful sleep, and indeed the alarm being re-set a number of times.
Some of the rates I was shown didn't include a breakfast for whatever reason, but I would make sure to avoid these rates if possible; the breakfast was basically help yourself, the quality of food was excellent – although make sure you wander around the entire restaurant once before making a selection, as it turned out I missed breads and toast with ease.
The Irish breakfast though (again, you pick what you want) was really delicious and while there was a narky old French woman sitting directly across from me that didn't let-up in her complaining, everyone else (including myself) seemed to be almost surprised to get such a decent hotel breakfast.
I returned to my room, packed, took one last longing look at the black-out curtains – almost willing them into my backpack as well – and set off, full and ready for the day ahead