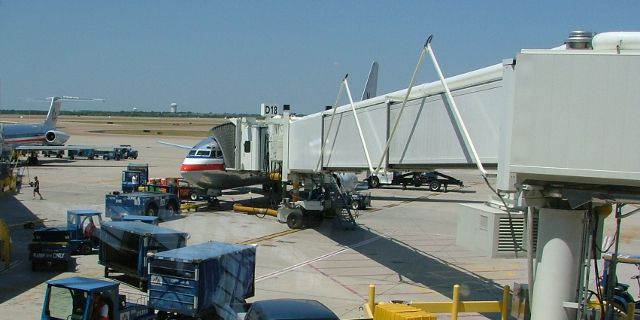 What's Another Merger?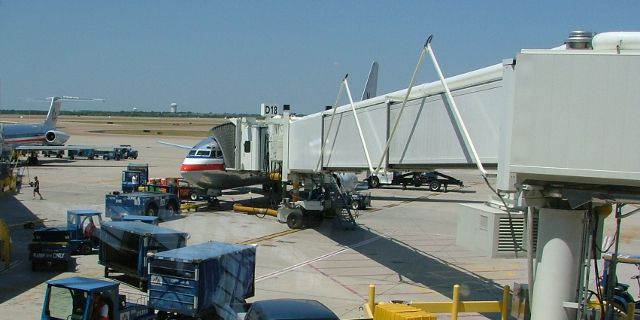 I've been following the American Airlines/US Airways merger with some interest, particularly in the last few weeks. Not just because American's aircraft have traditionally looked like they've yet to be painted, or because my experience of them to date has always been of narky cabin crew with little to no interest in hospitality or friendliness, but because it nicely rounds off what has definitely been a period of severe consolidation in the US airline industry. Personally, if it wasn't to affect me I wouldn't care too much about it, but with so many of the routes across the Atlantic (and now domestically in the US) being split between only a few mega-carriers, I've been keen to see how this will hit pricing and capacity.
So you can imagine my surprise, especially after seeing American's CEO speaking very highly on CNN a few weeks ago about the chances of the deal being approved, to find that the EC (Europe) cleared the merger to create what would in effect be the world's biggest airline, only for the US (American/US' home turf) to reject it. If there was going to be one authority to definitely approve of the merger, I'd have suggested in advance it would have been the US, who'd be keen to see the deal done and get American/US quickly on track to some level of profitability.
I wouldn't normally side with an airline in these kind of cases, for fear of losing an element of competition but hang on; this comes from the same country where we've seen some of the absolute biggest airline mergers in recent years? United and Continental? Delta and Northwest? But not American and US? It just doesn't make sense.
While American is sheltering under Chapter 11 bankruptcy protection in the United States, the word on the internet is that it's costing them upwards of $500,000 A DAY in legal expenses. Imagine how many times you can afford to pay salaries or get an aircraft into the air a day on that kind of money? And can they really reject the proposed merger? Why was it acceptable for the other airlines but not this one? The other merger approvals have set a clear precedent – upon which the case could easily be argued, quite aside from the international consolidation not just in the US but here in Europe too among carriers like BA/Iberia (IAG), Air France KLM, etc.
More importantly, if they really stick to their guns and draw this out for a long time, what's the next move for American and US? The most obvious is that this could prove for the two airlines to be a dangerous waste of resources and management time, and a major distraction for two airlines looking to make money.
It may actually reduce competition rather than improve it as the mega-carriers are able to continue their run safe in the knowledge that American/US is stuck and going nowhere fast. American is a legacy carrier, not used to or familiar with the low-cost business model and that leaves it stuck competing against mega-gargantuan rivals domestically and even more so internationally, as it faces stiff competition from not only its domestic rivals but other serious international players like the Gulf carriers. It definitely wouldn't be good.
Personally, I am still betting that after some legal wrangling and a bit of time-wasting, the merger will go ahead one way or the other – the threat of job losses, service reductions and potential collapse will see this through eventually. But it certainly makes for interesting times for those of us who follow the industry to some extent…