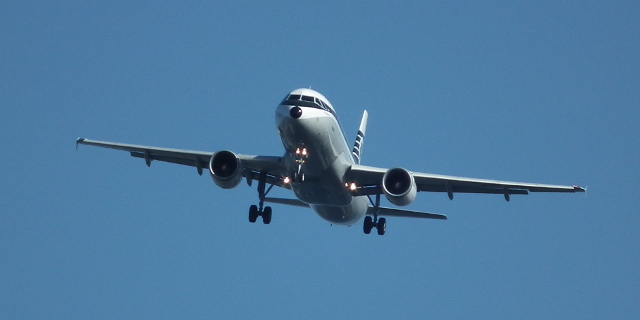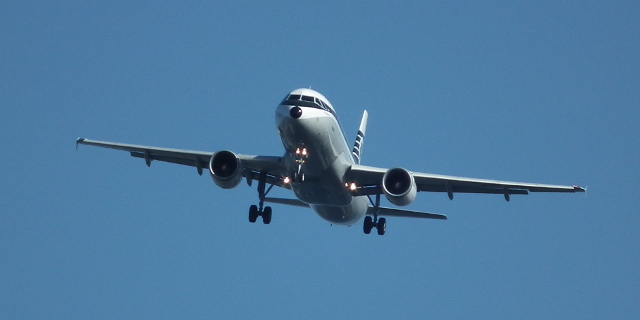 In spite of the blustery gale-force winds and occasional downpours, we braved the elements to head into the city centre yesterday – a rarity, to be honest, these days – for the Flightfest air event, which was billed as a once-off flypast of aircraft of all shapes and sizes, passing over our capital city at just 800 feet (probably will be a once-off as there's only so many capital cities that you could actually fly over at 800 feet without hitting something, I suppose).
Needless to say upon our arrival the rain got even worse than it had been before and Anna tried to make her coat cover her in her entirety, while I struggled about in the middle of Grand Canal Dock looking like a tool with a pair of waterproof trousers that at first seemed my boots wouldn't fit through easily (they actually did, the trick was to just pull the legs on them up first). Anyway, to make a long story shorter than the length a normal Irish person would tell a story, the rain cleared up, laziness forced me into a position of standing in my waterproof's all day and the show got going bang on 2pm.
Surprisingly the crowds weren't actually too bad – everyone had room and my initial fears of a mosh-pit like closeness were unfounded, although it did transpire that there was a very impressive 130,000 people there – and a further 40,000 watching the online stream.
As with air shows everywhere, the very slight delay in aircraft turning up after the previous one brought out devil-like qualities in a number of children and the rain threatened proceedings a few more times. Overall though, it was really a great day and incredible to see aircraft flying so low and be able to take pictures and look in awe along with so many other people, and without having to park your car with the other aviation geeks up on the perimeter fence outside Dublin Airport.
Things were kicked off on the commercial end with an Airbus 330 from Aer Lingus (who would also go on to display an ATR72 and much later, their A320 painted in retro colours). On the passenger airliner side of things, there was also a Ryanair 737, Cityjet RJ85, Transaero 767, Etihad A340 and British Airways Airbus 380. DHL also brought along a Boeing 757, and Air Contractors had at least an ATR72.
Add to that a wealth of aircraft the Irish Air Corps, private owners and the coastguard and it was a very impressive display – anywhere, let alone overflying a capital city. Anyway, as is always the way, a picture tells a thousand words so here's the rest of this essay (as well as a short and very shoddy video I put together with a collection of the best pictures and video I took from the day)…
Lastly, if you want to see the full gallery of pictures I took from Flightfest, feel free to have a look at my Skydrive Folder (Link Here) – please do not copy/reproduce/distribute for any commercial purposes, or non-commercial/blogging/social media purpose without giving credit (I will check and pursue obvious non-compliance).