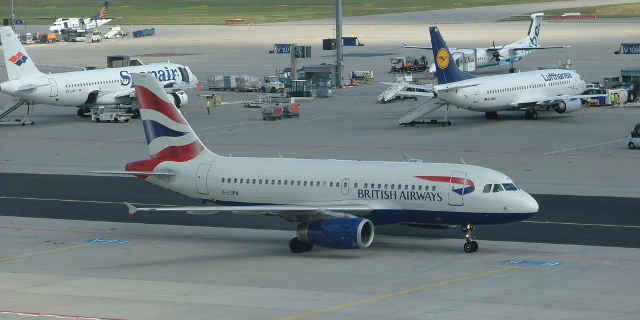 Leaving a Legacy; Baggage Fees & Seating Charges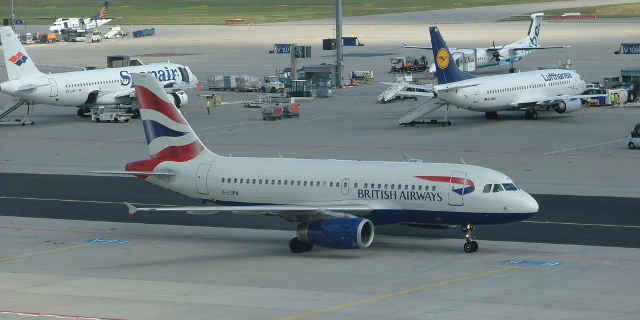 It's been an unusual week for those of us, like myself, who've always viewed carriers like British Airways, Lufthansa, Air France, KLM and their ilk as the 'untouchables' of European aviation and the standard-setters by which others, historically speaking, should be vaguely following. While there's no doubt they've become sort of less standard-setters and more followers in the previous years as the infamous Gulf carriers have moved in on their turf and taken customers away like moths to a light, they've remained in my mind anyway, the airlines others should be looking up to over in this part of the world.
It's been no secret though that their short-haul operations (nearly all of them anyway) haven't been up to too much damage these last few years, stung by low-cost carriers or more niche standalone operators like my very own preferred Aer Lingus, or Easyjet. The business has been firmly on the foot of taking people from their local airports, subsidising their trip to the airline's hub, and then moving them on long-haul wherever they wanted to go.
Nonetheless, even though their short-haul hasn't been doing much, prices have remained stubbornly high, while other short-haul carriers' fares have stayed aggressively low – even as their services and facilities have continuously improved. It got to the point where on a flight a year ago with British Airways that cost me a few hundred pounds, I realised mid-way through it was absolutely no better than any other carrier; the plane was nothing short of a dusty antique, seats worn away nearly to the metal behind, a ridiculous (complimentary, but I'd have rather paid for it to be better) snack and drink service that left me hungrier than before. Only to arrive in their 'home' in Terminal 5 where we all waited ages for some train to the main terminal, and then 45 minutes to pass immigration.
Likewise, Lufthansa doesn't do much for you – aside from, admittedly, unlimited free beer – on short-haul other than leave you feeling substandard because you're not a Miles&More member and don't wear a suit.
So I suppose the writing's been on the wall for years, but I still came away bitterly disappointed by the news this week that Lufthansa is on the cusp of introducing seat reservation fees if you want to know/book your seat in advance. A lot of airlines do this, but I find this to be some of the most hardcore nickel-and-diming in practice – the actual practice of doing this costs airlines absolutely nothing and for an airline like Lufthansa, I would've expected this to be part of the territory of being a legacy carrier. Everyone has always traditionally known – if you don't want to stress out or worry about sitting together and all that, then you take a 'decent' carrier like Lufty.
Expecting a few extra bucks from people who've probably already paid more than they could have with another carrier just doesn't sit well with me at all.
Likewise, in what can only be described as a very thinly-veiled effort to make this actually look like good news when it so clearly wasn't, was BA's news that it is to continue the roll-out of short-haul 'hand baggage only' fares. Sorry…?! Yes apparently that's good news because fares will be around £20 cheaper for a return ticket as long as you can guarantee you won't be bringing bothersome hold luggage. Am I the only one who immediately thought; I wonder how long it'll stay £20 cheaper for a return ticket before the fares just go up £20 and taking hold luggage will be £20 more? I don't see how this is good news at all to be honest. If anything, its success only opens the door to more questionable charges that don't belong with legacy carriers.
My issue is simple and straight-forward; by and large, passengers expect more of carriers like these two. They pay the fare – sometimes low, often high – and expect in return to get luggage included, great service, comfort, complimentary snacks and drinks and to be looked after if things go wrong. Can their staff even really enforce these rules on customers that they know booked with them purely for a better experience? Is this the beginning of the end for the traditional European legacy carrier; will we see Air France, KLM and the others bringing in similar initiatives soon?