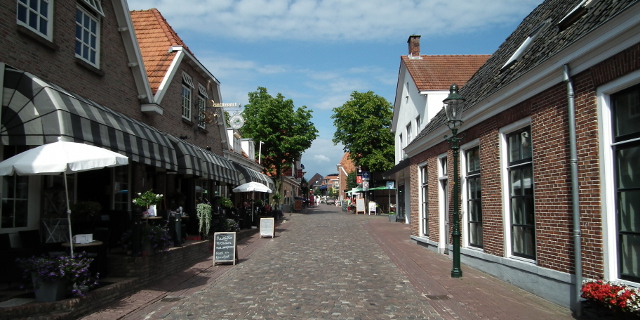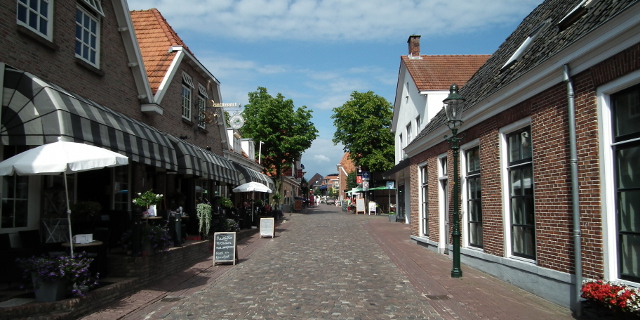 With our regular visits to North-west Germany happening frequently, it's been only obvious that we've had to – over time – broaden our horizons to see something new. Anna's folks thankfully live very close to the Dutch border and, barring an awkward incident where we got stopped by customs/immigration and I unusually didn't have any ID to present, it's been so far enjoyable seeing the very subtle differences between the two countries.
One place that we sampled recently was the small artsy town of Ootmarsum – a town of only a few thousand seemingly, and far less car parking spaces if our trip there was anything to go by. The entire town, stunningly, seems to revolve around only a handful of narrow streets, all flanked by galleries and museums of some description.
There's no doubt – if you were absolutely loaded and/or could appreciate a wide variety of art much more so than myself, you could spend the entire day there. We wandered into the first gallery, by a man (we'd admittedly never heard of before) called Frans Houben who dedicates his time to creating beautiful glass pieces – all on exhibition in his gallery. What I liked about the entire town, including this gallery in particular, was that not alone do you get to see all this artwork up close and personal, but the artists themselves nearly all man their own galleries so you can talk directly with them if you want.
(There was however seemingly one gallery at the top of this street which you have to actually pay to enter, even though the pieces are all for sale inside – this is over-commercialised in the extreme as far as I'm concerned, and akin to paying into Power City to look at appliances).
Further along the street, interspersed by the odd clothes store or coffee shop were more galleries – another artist further up meanwhile had created very interesting paintings and designs out of what can best be described from a distance as chaotic squiggling. Somehow it worked.
Rounding the top of the street, you get to see more of Ootmarsum itself – it seems to be something with that part of Germany and the Netherlands that so many of the towns have retained so much of an old-world feel to their architecture, in spite of being pretty modern in everything else.
This town was no different, with the narrow winding streets continuing on throughout the town right out to what could only be described as more modern 'suburbs'. Likewise the buildings themselves were nearly uniformly old-style in appearance with red roof tiles and red-brick, frequently with the kind of drop windows you so rarely see in buildings over here in Ireland anymore.
Unfortunately, there was also a tour group comprised solely of elderlies clogging up one of the main streets, all of whom had zero intention of moving out of the way, but not to worry.
Slightly farther from what I now considered to be the town centre were some home and interior d̩cor shops Рmuch of it with the kind of original stuff that can be so difficult to find, including as pictured, very solid efforts at greetings written in English.
But it's a small town and a few hours more than did the trick – and well worth a visit if you're passing, if nothing else for a coffee and a meet and greet with probably the largest conglomeration of resident artists you'll ever come across…