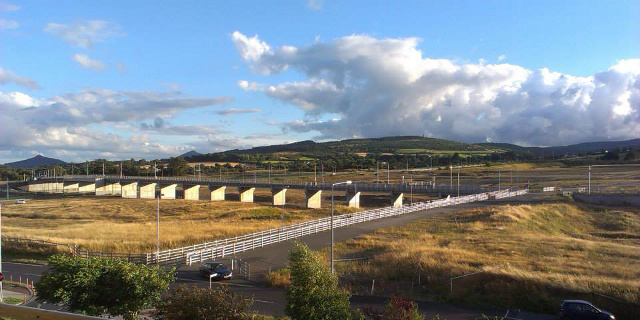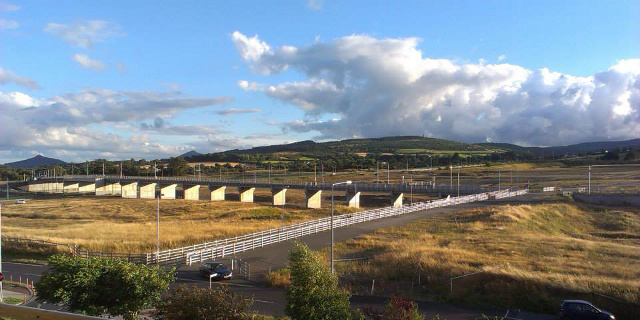 With us finally heading off in just over a week's time to see what the next chapter brings, it's also sadly time for me to kiss goodbye to all the time I've luckily had off (I know not many people can say that). I left my job earlier than entirely necessary, partly because I knew it would be quietening down as the summer months drew to a close, and partly because I actually wanted the time (and had the resources) to make the most of it and do some things I had wanted to for a while, but hadn't the time. So now that I look back, I wonder – what did I actually do with nearly 3 months?
SCAA Calendar
This came upon me almost the day I finished work. I've been very privileged to be asked (and lucky, to be asked back) to design and create the charity calendar for the Shanghai-based animal charity, Second Chance Animal Aid. This makes it three years running that I've been doing the calendar – I'm surprised nobody's gotten sick of them yet! As always, it takes a lot of time and a lot of communication going back and forth between different countries, but it's always nice to see the finished product printed and on sale.
Google Analytics & Bing Ads Accreditation
I was talking about this for the larger part of the 3 months off, even though it was probably one of the lesser projects. I've been using Google Analytics on all the sites I work with for years and in various employments, so it was nice to finally sit the qualification and pass, respectably at 91%. You can even check out the result online (click here). After I was done with that, I did the accreditation for Bing Ads, by Microsoft. I know it sounds like a fix, but that was also passed at 91% as well – link available here to my place in their directory.
Tried to Like Twitter & Google+ – Undecided…
Let's face it, Google+ is probably the next big thing for anyone that operates websites as it's really no worse than Facebook; in fact it's a lot less intrusive and I'm very certain it helps the entire SEO process. I spent considerable time setting up (and keeping going) my Google+ presence, and one for the site too. I also started trying my best to use Twitter a bit more regularly; spurred on by poor customer service mostly from UPC, so thanks to them for that.
New Websites, Old Websites
It seems a while ago now, but this site was finally renovated to a more modern, responsive and (hopefully) future-proof layout. For readers, they can now read the site on any device (computer, tablet, mobile…) and it's much more interactive with my Facebook, Twitter and Google+. There's still a bit of work to do, but for the most part it means the site is ready for the next few years. I also added some more relevant advertising and affiliate links, as the site only continues to increase in cost and I need to make some headway (annoying as it may be) in recouping some of the cost. I also am in the process (still, and I don't think it'll be finished either in 10 days or less) of setting up a new website to cater for the graduate emigration group, for finding work abroad and settling, etc. There's so much press and talk about it, but nobody really laying down the line and helping young people with the practicalities of actually getting on and going overseas. As I say though, that continues to be a work in progress.
And Then Something Unusual…
On top of that, I spent what was easily the first week of my time off 'dabbling in the markets', with a service called Plus500. I took it quite seriously, learnt about CFD's, studied the markets every morning (just ask Anna!) and then made some trades – thanks mostly to a bonus account from Plus500! For a while this seemed to be a promising new career move, but then after one or two bad trades it all went back to exactly where I started (no loss though!). I realised gambling isn't my forte, got nervous and cashed in whatever I'd made on PayPal. In the meantime, I've started using a crowd-funding service called LinkedFinance, which is coming along nicely – I highly recommend it, although I appreciate in advance their site isn't the best; the main thing is, you can earn money through it nicely. I also spent some time helping a friend of mine, Benedikt, with his new business – Inspired Themes, a WordPress themes business. Personally, and I make no apologies for it, I think the WordPress themes business is over-saturated; there are so many out there for free that I don't really know how you can make money without anything other than a truly fantastic product. But it's worth a try…
Managing Websites…
On top of that, one of the websites I manage had to be swapped over to a new server in the midst of the time off; their previous host had sort of fluffed up and the job ended up being next to impossible and taking about 3 days in all. I also have spent time maintaining and operating (as with most of these online projects, through a registered company it's worth mentioning…this isn't entirely extreme moonlighting) the other websites I've been looking after for some time. I also set up a new website, andymcfarlane.me to try and show off my more professional side (don't worry, it's not entirely finished).
Then Something Even More Unusual…
To cap things off and after some suggestions, I wrote out a couple of short stories of some of my most memorable, if not unusual travel stories from throughout the years and have just released it all in a nice single package exclusively on Kindle, called Bitten by the Travel Bug (and Everything Else…). You can pick up a copy already if you like, but between you and me it will be available entirely for free this Friday, Saturday and Sunday (1st, 2nd and 3rd November). You can also borrow it for free anytime on Amazon Prime, and lend it to friends if you buy it through the Lending Library. So really, you can buy it if you want (and obviously that's better for me) but it's quite short, so just get it free next weekend. And review it.
Now however, it's time to finally start looking for a job…