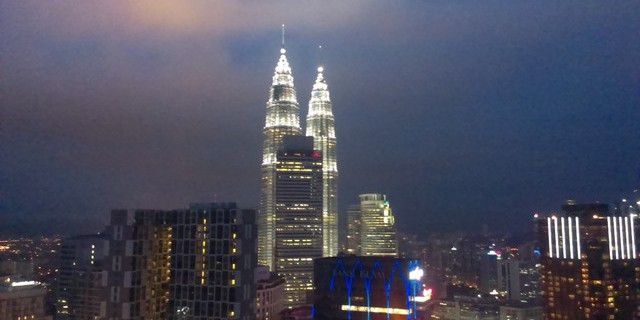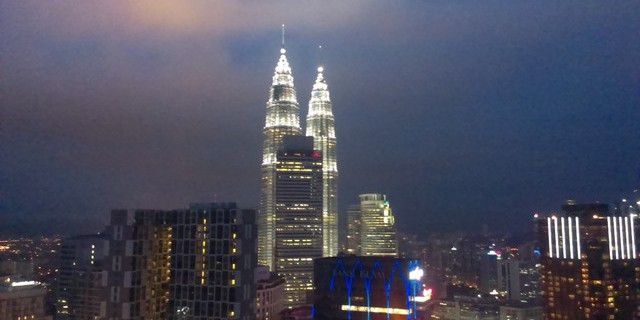 Georgetown is the kind of the place you can undoubtedly spend a day or more just wandering around, taking it all in – a surprising statement coming from someone who has, frequently admitted in the past, that I simply can't seem to relax or slow down while sightseeing. If we had the time (and money), you could easily wander into so many little shops, coffee shops and tea rooms, and alleyways; and see what's down or inside all of them.
Time wasn't on our side however as the bus from our resort gave us barely two hours between arriving and leaving again, so there was time for a wander around, a stop in a lovely coffee shop called The Twelve Cups (and to use the free WiFi, for which Malaysia seems to particularly excel), before heading back to the Traders Hotel to meet our return bus journey back to Batu Ferringhi. The road to Batu Ferringhi, especially in a coach, is outstanding in its moments of mild terror – especially combined with Malaysian driving in general, which seems to strongly encourage trying to squash as many moving vehicles into the tightest space possible at all times – as the road gradually becomes windier and tighter into corners, while also getting progressively closer to the sea.
Adding to this was an incoming afternoon rain storm, which pelted the sides of the bus violently as if hailstones were falling rather than rain – which continued all the way into the evening as our luck would have it.
Back at the hotel, there was time for a quick change of clothes, a few minutes of deep appreciation for the extra-strength air conditioning, before heading back out to the food stalls up the road. It's interesting to note how so many of the drains and pipe-ways running alongside the streets aren't closed over and have about a 3 or 4 foot drop down into them, while the paths can often be very narrow; heavy drinkers beware, it seems like the perfect place to acquire a broken ankle.
Once again, and in spite of our initial effort not to go home as overly-full as the previous night, we ended up ordering far more food than was necessary for two people. For me, a large Tiger beer as always, chicken curry and rice (a main by itself), followed up by an entire chicken teppanyaki (again, another main by itself). Anna was equally not shy about getting the food in and we waddled home more than anything, careful not to become unbalanced by the wet pavement and end up full, hot and stuck in a drain.
The next day we were up early – to make the best of the complimentary buffet breakfast – before enjoying the pool and being transferred back to the airport. Penang Airport, even though there are claims that it's grown too small for its needs, is very well set-up and built and very enjoyable to pass time in. Before long, it was back into the plane for the 40-minute hop back down to Kuala Lumpur, and into KL Sentral to make the last bit of the journey home.
We also enjoyed a visit, with an old friend, to a bar in Kuala Lumpur on top of a helipad, on top of a (tall) building. Love of heights, evidently, a must. The view was spectacular – although likewise, we're lucky in our residence to have a fantastic view of much of the city centre and across as far as the twin towers from our rooftop. Next time around, I'll write about our trip to Melaka, a UNESCO heritage city, which was a wonderful experience and a great place to visit.
By the way, my book is now available in glorious paperback – it's more expensive obviously, but very little of that goes to me unfortunately – and available from all Amazon sites.