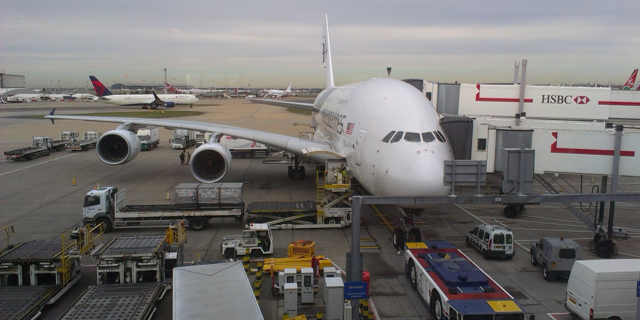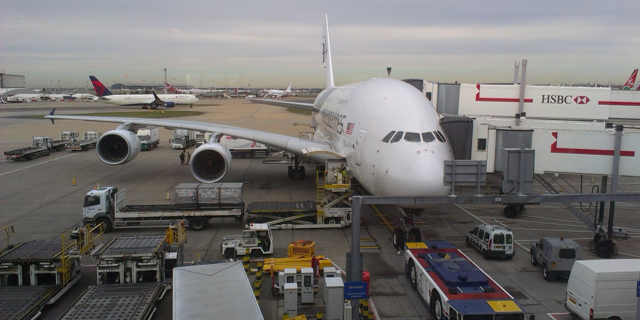 After well over two and a half years since living here properly, we're both landed (for now, anyway) back in Kuala Lumpur, Malaysia's sunny and overheated capital. Since we both lived here last, I can safely say the crazy levels of luxury condo, shopping centre and private medical facility construction hasn't slowed down in the slightest, and a letter in yesterday's The Sun by a recent homeowner makes one think; I remember why I first felt a familiarity for the place, it's like a sunny Ireland a decade ago…
Flying to Kuala Lumpur, no matter what way you seem to go – and we normally go for a route via Abu Dhabi, which keeps the flights more or less of equal duration – is always a massive pain. This time around, we went from Dublin with Aer Lingus to London Heathrow. I've said it many times before, but flying through Heathrow really should be avoided at all costs if it can be – getting around terminals is painfully and needlessly difficult, the whole place is showing its age dreadfully and everything just seems to take longer from security, to boarding, to walking around.
Our flight on to Kuala Lumpur was with Malaysia Airline's pride and joy, the double-decker Airbus A380; a plane I know so many people would like to fly (and won't get the opportunity anytime soon), and yet Anna really wished she wasn't flying on. So what's it like? To be honest, there's so much talk about the plane being more spacious, and reducing jetlag and all that; but at the end of the day, anything that you sit in, in a tight space for over 12 hours, is just not something you can be excited about by the end. Sure, the windows are much bigger and worryingly, you can't actually see the ends of the wings they're that large, but overall the food tasted the same, the air felt just as stale and warm after a few hours, and you still end up standing in someone's leg space to queue for the toilet.
Overall then, I was pretty unimpressed to be honest. I don't know in hindsight if I had been expecting too much or what, but a plane's a plane and the experience has confirmed that – no matter how big a plane you make, nothing's revolutionary about it by the time some airline's revenue unit has squashed in as many seats as they reasonably can.
We landed early the next morning, around 6am, and as is always the way with KL's sprawling airport, we lost most of our fellow passengers just en route to immigration. Needless to say, the years have been kind to much of the city's public infrastructure and the ticketing system for the transport has finally been integrated in a manner far more advanced than the laughable 'Leap' back home. The KLIA Ekspres train from the airport into the city has moved a few steps forward. The good news is though, the local taxi drivers put me quickly back on Planet KL again. After a miraculous succession of three almost-new taxi's picking up passengers outside the train station, it was our turn next.
And as we moved to the top of the queue, along came the biggest crock of junk on wheels seen in a long time, and before it had actually come to a stop, out hopped our taxi driver who looked like he could only have been less happy if he was giving a lift to human waste. Rather than friendly banter, we argued instead over the location of the residence, me using Google Maps to pinpoint where we were, and where it was. The taxi driver meanwhile, used local knowledge and nothing more (he was more accurate in the end, to be fair).
That was it; we arrived to our residence. The first day was the traditional dreary, emotional write-off; for whatever reason, the Cadbury selection boxes and Terry's chocolate oranges in the local (mostly expat) supermarket were enough to nearly send me into a dreadful bout of homesickness, which I don't normally/ever have any problems with. We ate, went home and tried to sleep. The next morning, as is always the way, things were much better. So now we're here, chest x-rays successfully done so that we can continue our application for working holiday visas to Australia, doing what work we can (and have been reasonably lucky so far in that regard) and embracing the intense November heat.
I was very luckily and generously given a free voucher for a 2-night stay in Penang in the Shangri-La, which we're using next week so next time around, I'll include that and how we've been getting on in the meantime!