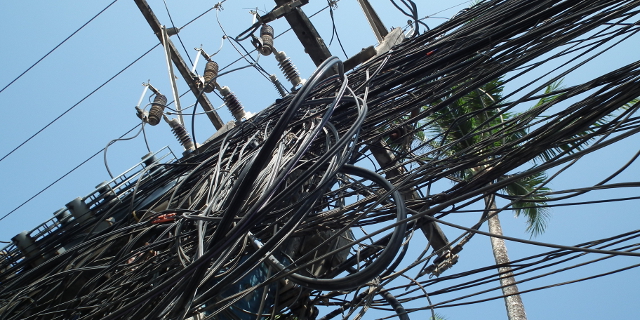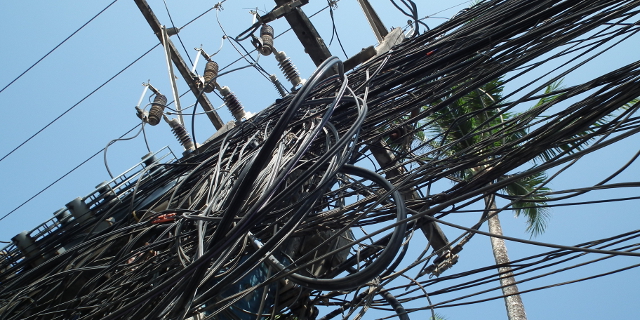 The truth is, there just isn't a whole lot to do in Patong, unless you're there for longer than a few days – we weren't, so as the morning sun came up once again, we really faced a stalemate; after breakfast, was there anything left to do on the beach that we might have missed first time around, or could we really exhaust the better part of a day just wandering the streets, listening to the Bangla Boxing Stadium van seemingly follow us for hours on end?
In the end, we settled on wandering once more and continuing our search for real, cheap, authentic food – not, what we were finding, which was effectively dulled-down Western-ified Thai food so spice- and taste-less that it could've been served from a restaurant at home. What I will say for the breakfast at our hotel, it was reasonably top-notch with a wealth of choice, an egg station, Western and Asian choices. Less could be said for a number of our fellow guests who seemed to have no prior experience in basic hygiene and kept touching the bread, etc. just for the sake of touching it.
After a brief sojourn using the hotel pool and taking in the nature and sun – marred, once again, by the complete lack of available sun beds, the lack of desire on the part of hotel staff to remove 'towels' on beds with nobody seemingly owning them and the need therefore to wander around the pool area like a pair of down-and-outs until two become available – we headed back out sunny streets once more for a tour for the aforementioned wander.
Actually, that's not entirely true; we stopped in a restaurant about three doors down from the hotel reception first (but, I stress, not belonging to the hotel). This place, I just checked my TripAdvisor profile specifically for the name, Ali Baba, was by far the greatest nightmare of the trip. The music was dreadful, the interior was lazily painted in a sort of curry-red colour (lazily – as in, painted over light fittings and electricity sockets, etc.), but the greatest let-down was our waiter; some guy who wandered over, proceeded to insult or give out about most of the things on the menu and suggest we get something more expensive, before finally going away and announcing his return sometime later by more or less firing the food onto the table at us.
What a shame as, unexpectedly, the food was actually pretty decent. Back outside as the day turned to evening, another exciting element of Patong's nightlife became evident – people selling (and other people buying) fireworks on the streets and setting them off on the beach/footpath/wherever was convenient. If you're looking for a peaceful stroll, this may not be that place.
With one more night's sleep to go before the trip was over, it will come as no major surprise when I say that my bags were packed and I was ready for the off as early as possible the next morning. Patong, sadly, is not for me – perhaps it would have been if I was with a group of lads and this was a few years ago, but as places to go in Thailand rank, this was low down on the list. I know Thailand can be much better, much more peaceful, much more genuine and much more luxurious. This wasn't it.
So, after one final (and quite nice) meal by the beach, we headed back to the airport, more than ready to home. Goodbye and good luck, Patong.