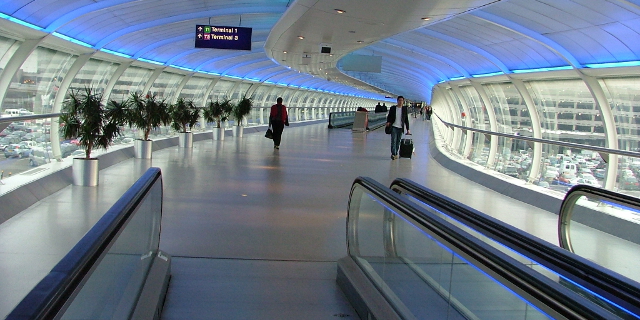 Path to the Skyway Residence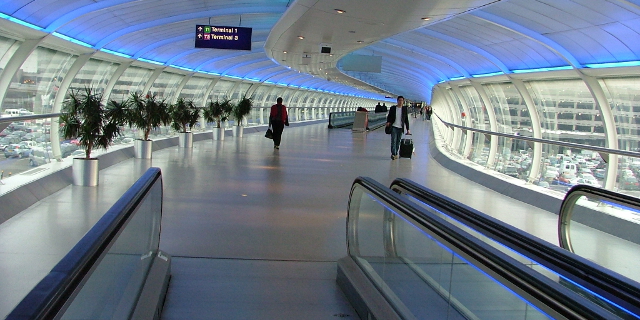 It seems like only a few months ago that first-class dreamers like myself (i.e. folks who love the idea but are safe in the knowledge they'll never have the funds to fly in first) were aghast at the sheer opulence and space of Emirates first class product in its (at the time, new) Airbus A380 aircraft. Miniature suites, with a door to shut yourself off from the rest of the riff-raff and a need to warn passengers not to carry out any 'cheeky' behaviour on the beds such is their size made the whole thing seem – well, less like a class and more like a flying studio.
And let's be real, competition is very tough in the Middle East especially, with each carrier seemingly clambering over each other for who can get the luxury passengers to open their wallets and keep them coming back. So it should be no great surprise really that my old favourites, Etihad Airways made the travellers news this week with its unbelievable new product, simply titled 'The Residence' – swiftly followed on with the 'First Apartment', the slightly more common-man's 'First Suite', and then the 'Business Studio'. There's also the 'Economy Smart Seat' but what we know of that judging by the accompanying description and picture is that it's been designed to be a little more comfortable, if possible, for a long journey, and also includes those foldable headrests that you can use to try to stop yourself from falling onto the other persons lap.
The Residence though, is certainly a change from the normal run of the mill first class product and comes equipped with a living room, bedroom and private bathroom to yourself (with shower). Of course, this kind of luxury isn't for any old Joe soap and it's highly likely that myself and readers of this blog (who likely arrived here looking for advice on how to stay in places on the cheap) will not encounter 'The Residence' in this lifetime. From what I heard, figures upwards of tens of thousands are in the running for the 7/8-hour jaunt from London to Abu Dhabi.
So, I'm not sure what to make of 'The Residence' – as an expensive piece of marketing, it seems to be doing the trick because even the least likely of media outlets are reporting on this 'story', so it has worked very well in that regard of drumming a bit of publicity for 'another' middle-east luxury carrier.
The First Apartment meanwhile, which is less of an apartment and more, apparently, of a 'living space for the discerning traveller' looks more like the run of the mill First Class, and with prices for that also no doubt running beyond the budgets of all but the wealthiest, I wonder how this would compare with Emirates? I'll be very curious to hear some opinions once it's launched to the masses.
Of course, my experience with Etihad to date hasn't been terrible, in spite of only experiencing the 'Coral' economy class. As you know, economy class focuses the mind on more practical problems beyond the qualifications of the on-board chef or the type of leather covering the chair – namely, why is the plane kept at such a warm level throughout the flight (though I did have the opposite experience from Dublin once, so this seems perhaps to be at staff discretion) and am I sitting close enough to the trolley to still be able to have a choice of meals?!
Though my relationship with Etihad got off to a bad start, with a particularly cranky ground-handling agent in Dublin whom has permanently tarnished their image in my mind, the service generally is reasonably consistent – much more so certainly, than opinions (including my own) would tell you about Emirates – and I always will give some credit to any airline taking on Dublin as a serious long-haul proposition, because on the face of it, it'll always be a bit of a risky airport to try and fill long-haul flights from and there's not a whole wealth of success stories to base a business plan on.
But will The Residence, literally, take off? I don't know – it's just so plush and so extreme that I see this as something for royalty, government or absolutely filthy rich self-made millionaires, but very few others.
(By the way, if you haven't already seen The Residence – click here for Etihad's official page – as I didn't want to swipe their carefully-manicured press images, which are in use in media outlets all over).