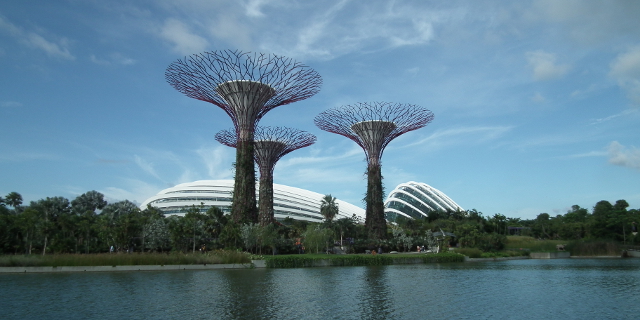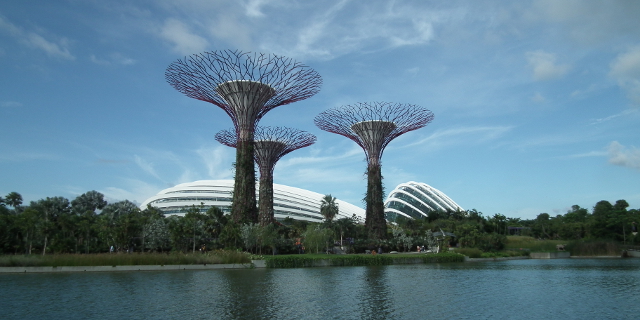 We took a trip down south to Singapore last weekend, born largely out of necessity on both our parts, but reasoning that a weekend change from Kuala Lumpur would do us the world of good. Singapore is somewhere I'm never entirely sure what I make of (as readers may recall) – the place reeks of a quasi-Disneyland in so far as how everything is carefully controlled and micro-managed, but then the positive flipside is that everything just works. And, on the rare instance it doesn't work, you know someone'll almost be definitely sacked.
With it being a Friday evening, I decided to fly down, going for Jetstar Asia down, and Malaysia Airlines back up. KLIA, I'm sorry to say, has a lot of facilities but reasonable long-term parking rates isn't one of them – especially in my case where I was only parking the car for two-and-a-bit days. There's local rumours going around that the Pan Pacific (now Sama Sama Hotel) is much cheaper, but having originally tried parking in there, I can assure you that that is now also not the case.
I had originally intended to go try out the Plaza Premium Lounge in KLIA, which you'd have been reading now instead but long delays at every step of getting to the gate meant that there was no time and the plane was pulling in already as I was passing security. For future reference, Jetstar charge a reasonably hefty premium (relative to ticket cost in my case) for sitting in the front 'preferential' rows, but Rows 1 & 2 were allowed board a LONG time before the others – though I highly suspect the girl standing there with the piece of cardboard wouldn't be too troubled if someone from another row walked past. But, if like me you want to get on early just to be settled and be able to comfortably find somewhere to put your hand luggage, this would be well worth remembering.
I'm going to be frank, the flight was very average. Our cabin attendants begun with a vocal disagreement with local handling staff in front of us all over the turnaround, and went throughout the flight looking exactly as I would having to work on a Friday evening. You can imagine. Nonetheless, it's only a 45-minute jaunt south and in no time we were planting ourselves firmly back onto terra firma, and I was taking a fistful of the complimentary mints from the immigration counter in Singapore's Changi Airport. Singapore's Airport is one of those places I love to hate; it's very nice, beautifully maintained and very orderly. But, it's so large and sprawling that getting from gate to MRT station always feels like a mini-ordeal in itself unless you happen to be in the same terminal as the station to start with (I wasn't).
I decided to splash out a bit more than usual on the hotel and so we stayed in the M Hotel on Anson Road, off to one side of the city centre. First impressions were great – a room large enough to actually move around and not feel like a battery-farmed chicken, with a clean bathroom with both a shower and bathtub (a serious Singapore luxury) and, according to Anna at least, delicious room service. After the long day, I turned in for the night but not before finding the breakfast room service menu card and scribbling down my order for the next morning. In Singapore, even the air conditioning seems to work flat out and we eventually had to turn it down slightly for fear of freezing to death.
Next morning, with beautiful views (shown above) of the crazy lunacy of the port of Singapore – how do they ever find anything in there, I'll always wonder – I waited patiently for breakfast to show up. For those thinking of staying in the very place – though you can also read my full TripAdvisor Review – I have to point out that in my photo, what you can't see is a growing condo block immediately to the left of the frame; very soon you may be staring either down at someone's pool or into their apartment.