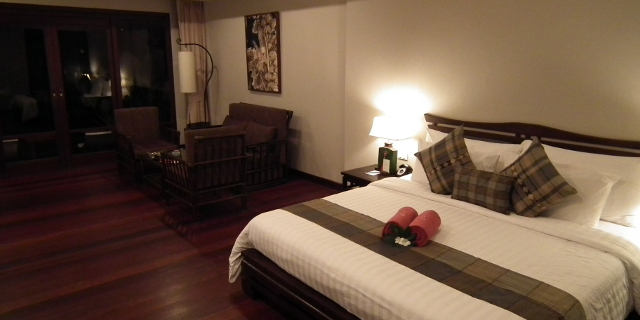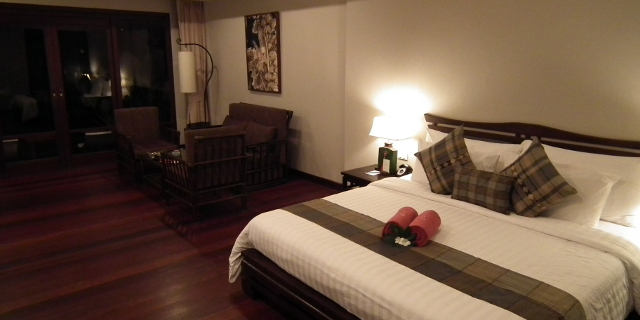 In my last proper post, I gave a list (and details) of 5 of the most memorably dreadful hostel stays. I know it was a bit negative, so this time around, here's a list – admittedly only 4 places – that surprised me by how great they wound up being; not that I was necessarily expecting them to be bad, but they far exceeded expectations and let's be real, when you're travelling frequently, these are the kind of surprise places that go above and beyond, that you hope to come across.
There's no real order to this list, as they all represented something different;
Dublin Airport, 2012 – Carlton Hotel
I don't know about you, but when I think of airport hotels, I frequently end up imagining hot, stuffy hotels with impersonal service and a deep-down knowledge that they don't need to bother too much as you'll likely be gone the next day. For that reason, even arriving in the depths of the night, I'd usually rather find my way into a city centre before bedding down for the night. Heading to Asia in 2012 however, meant that our choices were either getting up at the crack of pre-dawn to trek to the airport for the morning flight, or stay overnight in one of Dublin Airport's rake of nearby hotels. I knew nothing about the Carlton brand (I can confidently say) and largely booked only out of concern for price and reviews which detailed good noise insulation. Make a long story short; it was, as airport hotels go, outstanding. Extremely friendly, a shuttle to the airport captained by what must rank as one of the most talkative drivers I've ever sat alongside, and the room itself was absolutely spotless – and huge (though we did get a suite, if I'm honest). It was the perfect way to start a long trip.
Wellington, 2009 – Moana Lodge
This place was actually more of a hostel, but it came at a great time in what was otherwise a very long and rapid tour of the world. It came on the back of a few months non-stop travelling through major cities, having just spent time in Thailand, Malaysia, Vietnam and previously, Auckland. I took a very scenic overland train journey down to Wellington ('The Overlander', if you're wondering) and arrived to this place late in the evening, hoping for a restful stay. I know hostels aren't everyone's choice, and this one is definitely out in the suburbs, but what a place. Beautiful sea views, complete peace and quiet at night, friendly staff, a heap of possible scenic walks just out the front door – honestly, I didn't actually bother with Wellington downtown in the end, just hung around here for a few days until it was time to move on. Was that a mistake? I couldn't care less.
Port Dickson, 2014 – Thistle Hotel
I'm sure there's no lack of choice of fine places to stay in Port Dickson, a favourite holiday-spot for foreigners and Malaysians alike on the West Coast and only a little over an hour from KL. In the interests of full disclosure, this trip was gifted to us by friends who had won a stay here and weren't going to use it. Never one to look a gift horse and all that, we drove down the next weekend. Thistle used to be a big brand back in Ireland/UK in my childhood, but I haven't heard anything of them in a long time (seemingly they still have a reasonable presence in the UK). I was obviously expecting a nice place, knowing the folks who gave us the trip, but this really exceeded expectations – our room was gigantic, plenty of space to stretch out and fantastic views out over the sea. Though we normally like to be a bit adventurous and take a tour of places after arriving, we immediately set about sitting out on the balcony and gorging on room service (also very good by the way). The hotel has a pool big enough that no amount of children and families (and there were a lot) could bother you too much, while the whole place fronts directly out onto a beach that you can walk to get your fill of daily exercise. What a treat.
Khao Lak, 2011 – Khaolak Laguna
I put this last, because honestly, it was the greatest surprise of them. Back in 2011, with a week or two to go to one of Malaysia's infamous long public holiday weekends, we found ourselves stuck for somewhere to go on the cheap. As I often do in such a crisis, I hit up AirAsia Go, which nearly always does some kind of decent deal on flights and hotels using AirAsia as the carrier; much better than you'd get by booking separately. I'm not sure how, but this place came near the top of the list and without really reading too much into it, we went ahead and booked it, figuring any trip was better than none. Things got off to a great start when the hotel collected us from the airport in what can only be described as a VIP Limo-van. When we arrived, I couldn't believe my luck – with the exception of some unfortunate stairs all the way to reception, everything was better than I could have imagined. A beautiful room, the whole resort fronting out onto a very much unspoilt beach, more than enough space for all the guests, really incredible breakfasts (and hotel breakfasts in Asia already tend to be better than their European/US counterparts) and room service/minibar that was uncharacteristically well priced.
Looking back, I've no idea if it was a once-off or what, but for at least a few days, this place really stole my heart and took a lead on everywhere else we'd stayed in before until then.
So that's it, my top 4 favourite stays (that I can think of off-hand); what are yours?