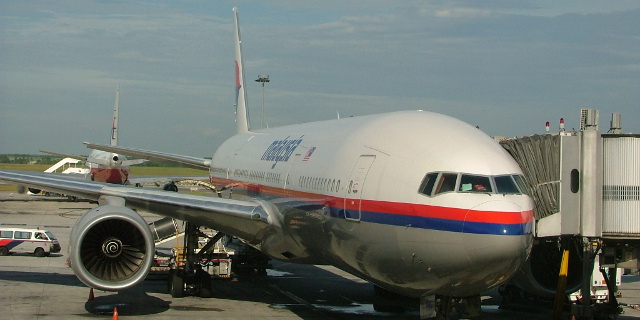 It's been another devastating week for Malaysia's national carrier (who I only recently wrote about, regarding getting up from the last event) and – for now, at least – my local 'home' carrier. I'm the first to admit that what happens to a national carrier, more so than any other, is a deeply emotive issue and as someone presently living in Malaysia, I can say first-hand that the grief of a nation is intense.
From my side, I am dreadfully upset, not only for the flight, its passengers and all their relatives, friends and family; but for the airline – I've been a reasonably staunch supporter of Malaysia Airlines through the years (for full disclosure, I am not an Enrich member, earn no privileges or benefit from my support), and believe that with the exception of poor crisis management and PR in the last incident, they've done their best despite a very challenging international market, declining finances and poor consumer confidence to get back up on their feet and compete as best they can.
In one of their most recent media statements, they announced that for the next week, anyone booked to travel (even on non-refundable tickets) between now and the rest of the year, can cancel with no penalty. This is an incredibly brave move and the sign of an airline (already struggling, you must remember) willing to forego revenue to earn the trust of prospective passengers in the weeks and months ahead.
I have made some bookings with Malaysia Airlines, even within the next month. I wouldn't – and will not – cancel them.
You can say, rightly, a lot of things about their actual airline product and prices on short-haul etc. (and people do), but what has happened this year, is not (as some suggested) a curse, or the sign of dwindling safety practices. Both are one-in-a-billion accidents that if anything, reduce massively the likelihood of a further incident with the carrier this year (or across the industry for that matter).
There were plenty of airlines flying the same space over Ukraine last week – even Singapore Airlines, who I felt disclaimed themselves on Facebook in very poor form, was within 25KM of the stricken flight.

Customers may wish to note that Singapore Airlines flights are not using Ukraine airspace.

— Singapore Airlines (@SingaporeAir) July 17, 2014
Nobody can say for certain, but on the basis of probability, we will never know or see another Malaysia Airlines disaster possibly in our lives – but first, the airline has to somehow make it through. They've suffered, completely through incidents out of their hands, two devastating events this year, while already massively struggling financially and for me, I think we can all agree that very few of us would wish our national carrier into bankruptcy this way.
So, because of that, I won't be cancelling my bookings with Malaysia Airlines, wish them the best through a difficult time and hope others with bookings for future travel also consider this with regard to facts.