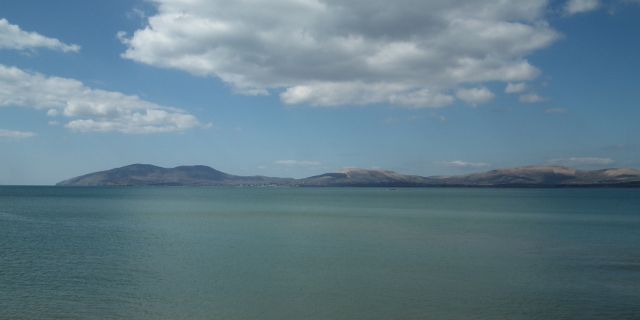 9 Months from Home – Again!
I'm not normally given to sad reflections or musings on a life I've deliberately chosen – to live away from home, see the world, and hopefully someday stop somewhere, with far more experience and education than were I to have stayed and settled at home.
To give you a quick rundown on things so far (for the uninitiated!), I graduated in 2010, left home (Ireland) as soon as I possibly could, originally for an internship in Kuala Lumpur, Malaysia for 6 months. I subsequently got more work out of being there, returned home in 2011, spent about three weeks looking around Ireland, before moving on to Germany having gotten not so much as even a phone call back home after applying for a number of jobs. I then worked for 9 months for an internet start-up, before jacking it in in favour of finally, a good job back in Ireland. I stayed a year and a half – roll on 2013 – before giving up and moving back to Kuala Lumpur.
As I detailed at the time in a lengthy post, Ireland is not at all a bad place to be right now – compared with a few years ago – and those that are leaving under the pre-tense of recession aren't being true to themselves, I feel. The truth is, the recession in Ireland is largely over and done with and that's more the problem – with consumer confidence rising, so too are prices in everything from apartment rental to utility bills, groceries, and everything else you can imagine. But on the flipside of this, you have salaries that fail to budge, while the national healthcare and transport systems (among others, I'm sure) have failed to keep pace completely with the population they're supposed to serve. As I say though, it's overall not the worst place to be.
Now, it's sometimes hard to believe it's only been the 9 months so far. It seems light years away since the flights were booked, I was saying all the goodbye's in Dublin Airport (thank you Aer Lingus Gold Circle membership and your priority security benefit for making this reasonably quick…I really mean that), transiting it early in the morning through London's dreadfully complicated Heathrow, and boarding a long 12-hour flight back out to sunny, hazy, sometimes overcast Kuala Lumpur.
Malaysia has been in the international news a lot this year, and largely not for the right reasons, but I will always be very grateful for the opportunities and welcomes consistently received.
Since coming back, to cut a long story short, we've both become employed (yes, I'm a working blogger – and blogging and social take up nothing of my day-job, surprisingly), both spent some time exploring more of Asia and seen where we may want to try to live at some point. If I was so bold as to provide an executive summary (and I am) of this for the benefit of others, Singapore is a great place to live, though the prices, red-tape in getting a visa, finding work and toughening immigration position make it less attractive with every passing day. Myanmar meanwhile, is a land of golden opportunity, but the trouble is, the infrastructure and basic utilities are still lacking.
I've always said, give 5 or 10 years, Myanmar could possibly be a serious place for Asian startups to go, at low-cost, with a reasonably knowledgeable workforce and compete, but first they really have to get their basic infrastructure in place. As I understand (and just shortly after arriving), Ooredoo and Telenor won the contract to develop much of the country's mobile infrastructure. I really hope they can bring their international expertise to bear for the benefit of the country. Who knows, maybe it really will be somewhere I can consider in these next couple of years – though I also pray they can hold onto their own qualities and local flavour and not become another generic US-wannabe Asian city.
So that leaves me with Malaysia. Right now, it's 9 months since arriving, I'm working on any number of projects and with so much entrepreneurialism in the country (is that a word? I'm not sure but I'm sticking with it), it's never been a better time to be in Asia to see, discover and get involved in everything it has to offer – these are my honest thoughts, and I won't be going anytime soon.