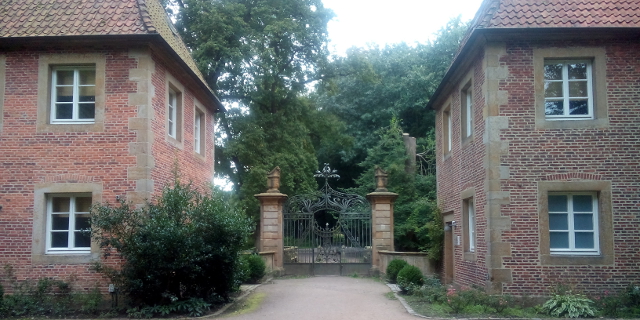 Where I left off last time, we'd arrived into Frankfurt Airport and Anna was enjoying the hospitality of the local welcome committee, consisting of a power-tripping security guard – who despite failing to stand near the metal detector, felt it her responsibility to personally chide anyone walking through without having first received her clear signal of approval – and another security guard who loudly and proudly said his colleague (the power-trip) needed to be reported urgently. In this case, he suggested, by Anna.
I was struggling meanwhile, with my own personal demons. The first time I went to America, years ago now, I remember standing in the arrivals hall and thinking to myself 'wow…these are some…big…people' – not necessarily what is medically called fat, or even obese you understand – just 'large'. As I stood in the security line in Frankfurt having only really come across Asians who I am nearly always taller than for the past number of months (nearing a year), I had the same revelation again – large Europeans, not fat, but just tall and big. Frightening!
The flight on to Muenster-Osnabruck, also with Lufthansa, was a serious change from what came before. After a very long bus journey over to the plane (I thought maybe we were actually driving to Muenster itself), it became apparent this was to be the ultimate in regional affairs, with a plane not much larger than the bus itself. It was 2 seats, aisle, 2 seats and what I will award Lufthansa happily, is that the legroom was actually reasonably consistent with the previous flight, in spite of the obvious distance/time reduction. Indeed, snacks and drinks were even offered during our 30 minute sortie. No Club Mix available though, sadly.
Muenster Airport though, pictured below, was everything you want to land into after a steady 18 hours of travelling – tiny, easy to get around, and with the ability to have you greeting friends and family, in our case, within about 15 minutes maximum of landing.
 
I can assure you, after this kind of flight, everyone would be ready for bed. Next morning after a hearty German breakfast, I headed off to the local supermarket to take stock of all the choice and to satisfy all the cravings of the last number of months.
First things first – Germany is known for it and I should've remembered better, but what an incredibly amazing selection of beer and at such cheap, cheap prices!
Honestly, I wouldn't lie to you, I nearly had to be pulled out of there without buying a crate of each – just for research, you understand. It's incredible, after spending time away, how cheap some things can be in Germany – in particular, coffee, alcohol and meat (without getting into the arguments over the production/labour/environmental effects/slaughter of each…which is also a reasonably strong topic in Germany).
For the purposes of waking up and doing some exercise – note to all, German weather in early September is still reasonably mild; somewhere in that awkward spot between being too cold in just a t-shirt and too warm with a sweater – we headed out to Rheine with some of Anna's family to walk around an old salt boiling house and factory and the beautiful gardens that surround it. Along the way, you can also find (as we did, although I obviously had to be told of the fact), Germany's shortest river, the Pader, though you wouldn't think it considering the width.
However, I still had to visit my cheap (prescription) drug dealer, and much 'mehr' – all next time round…