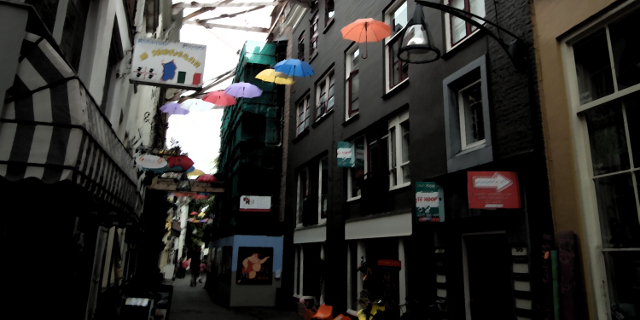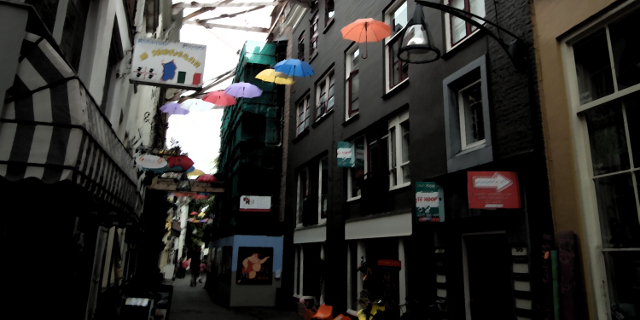 Waking up the next morning in Germany, once again at an incredibly early hour (by my regular standards, despite best efforts) and after another hearty German breakfast that added on a couple of remorse-laps of the pool in my mind for when I got back to KL, it was time for us once again to hit the road, this time for my dealer.
Though it sounds very shady and clandestine indeed, there's nothing wrong with a visit to my dealer. The Netherlands, for whatever reasons (and I'm sure either a pharma-sector employee or economist may be able to explain it to me), has far, far cheaper OTC and prescription medicine and tablets than anywhere else I travel regularly in Europe, or indeed in Malaysia. As I suffer from migraines periodically, there is also another benefit to visiting my dealer – Ireland, my homeland, in an apparent bid to clamp down on ibuprofen addiction or suicide attempts, forces pharmacy to 'assist' customers with their choice and prohibit them from buying one or two packs in a go.
Evidently, this does not work for someone like myself living in Asia, who has to therefore explain a number of reasons and hope they're to the pharmacists' satisfaction, before then having to make multiple purchases at the same counter of the same product. My dealer in the Netherlands meanwhile, sells as many packs as you like with little or no questions asked, and at a far cheaper price. Conveniently, coffee is also much the same in the Netherlands so after leaving the town of Gronau, we trip over the border and there they are – my dealer (nicknamed, as I've been there so many times to stock up), and on the other side of the road, my coffee dealer. Both cheap, and both involving large purchases every time, guaranteed. All above board however, you understand.
Returning back to the Netherlands later in the day, we pointed the car in the direction of the Deventer, a small town that for all intent purposes, looks like something of a children's fairy-tale illustration.
Parking was a bit of an issue, but once out on the streets, it really was a sight. Clean streets, beautifully well-preserved old buildings staring you down as you wander through the alleys. As with most places in the Netherlands, there's a vague risk of an accident (for the uninitiated) with a bicycle, as many of the local cyclists are a bit militant in their approach. But wow, first visit and I hope not the last.
They've done fantastic work keeping the place looking great, there's plenty of interesting, unique shops to wander in and out of, followed by an absolutely gigantic square large enough you could land a 747 in the middle of it, which is bordered by more coffee shops, eateries and bars than you can imagine. You might never stop at one in fact there's just so many to try and pick from.
We eventually – using a style more like eenie-meenie – picked a coffee shop and enjoyed a coffee before wandering through a few more narrow streets, passing through whatever shops caught our eye (and there were many, and yes, you could spend all day wandering about) before finally retreating back to the car. Beautiful!
Next on the hit list was the town of Steinfurt, back in Germany. Kicking it off was a delicious lunch (which, as with most things in Germany, was also extremely good value – made even better with us having a voucher for the place) which left me feeling barely able to move. But move we did and Steinfurt has some great scenery and places to walk, so off we went; wobbling along, in my case.
There's a park nearby, centred around a lake, that more or less leaves it up to you how far you'd like to walk. With me shuffling along, we went for a medium-length trip through the park and back into the town, leaving us at the front of the entrance to the local castle (really, who else can say we took a walk up to the gates of a castle?!), before returning back.
One thing I'm always grateful for in Europe, both as a tourist and (technically) citizen, is how well these kind of sights even in such a small town are preserved. It still looks fabulous.
Next morning it was time to rise and shine even earlier again to make sure we caught our flight on to Dublin, coming up in the next post!