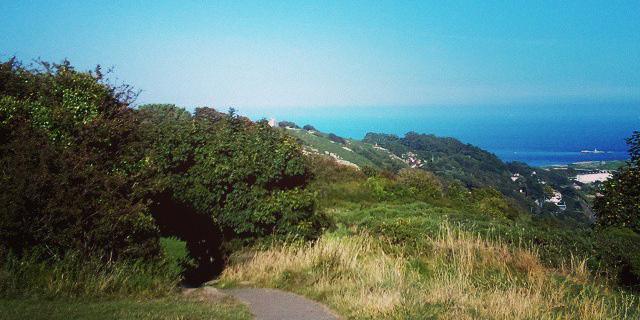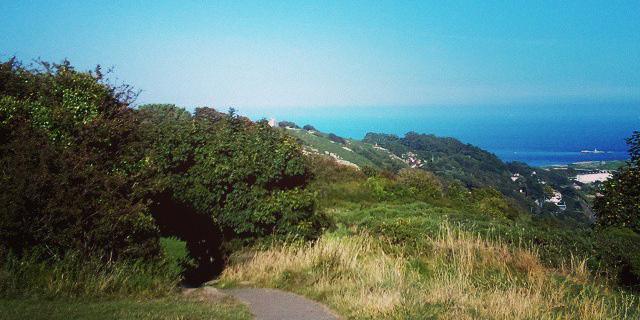 After a great time in Germany and a wonderful re-introduction back to the ways of Europe, it was time to head on back to my home, Dublin. Since last year, Germanwings, Lufthansa's low-cost offshoot has started out on this route, so we went with them for a complete change (sorry, Aer Lingus, but the fares were also always higher – which settled it for us).
In Dusseldorf Airport though, Germanwings has its check-in desks position down in what is effectively the armpit of the airport and our check-in agent (whether new or inexperienced, or what) was dreadful; clueless, lacking even any basic English (I had to step up with my own very primitive German) and seemingly bewildered by the process herself…I was never more grateful for having a rucksack that needed to be taken to outsize luggage, so I could be sure it was sent off properly.
There though, the staff were taking a break in behind the desk and when someone finally came out, he couldn't have come across more angry if he'd tried. I'm always very disappointed by this, as airports get one chance to represent an entire city or even country, so they really should make customer service and approachability a top priority and yet similar to Frankfurt, this was such a let-down on the hospitality front.
The flight itself; the plane was certainly smaller than Aer Lingus' offering and I wouldn't be thrilled to be stuck inside for much more than a few hours, but it did the job, the staff were very friendly on-board and best of all, we took a beautiful route in over Greystones to land, flying inland with a view back out over the sea before turning fully back to the coast for landing. Spectacular if you get a sunny day, like we did. I also give Germanwings great credit for their 'offerings' where the 'smart' fare gives you not only baggage allowance, food/drink but also seat selection including emergency row/extra leg space seats, which most other airlines always fall short of in generosity.
Overall, a very positive experience bar their very unusual check-in agent who seemed as surprised as we were that she was there. One last downside (and I hate calling out my own home airport on this, but this really does need to be said) – Terminal 1 in Dublin is now terribly showing its age, and again, it's my home so I don't care less once I can get out quickly but is this really what we want visitors and business travellers to see and expect of a modern, recovering Ireland? I should think not – it needs an urgent revamp in parts.
So back home – the breeze blowing and the temperature seemingly having dropped again by a few more degrees. It's a funny thing – I always thought – to go home after a long time as you end up spending most of the time doing very little other than meeting people and seeing to whatever things have been neglected since you left. The first few days were taken up with non-stop meetings and seeing great friends from throughout the years. Needless to say, we found time to wander up to one of our favourite spots, Killiney Hill to take in the beautiful Irish weather and the views out over the Dublin Bay and back towards Wicklow. Wonderful – and I can see, and appreciate why any people in spite of recession and economic hardship have neither the will nor inclination to leave and go anywhere else.
Next time round on the blog, I'll share my experience of the rest of my time back home, heading back for our scandalous connection in Frankfurt, visiting Wiesbaden and heading back to KL!