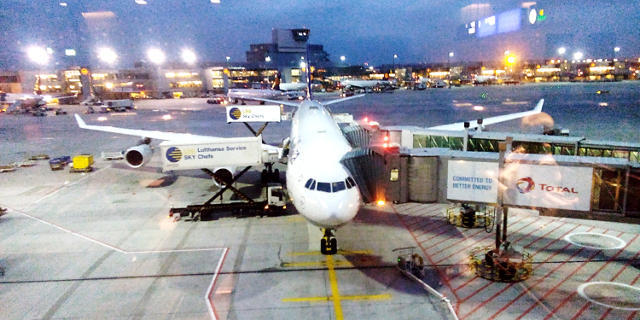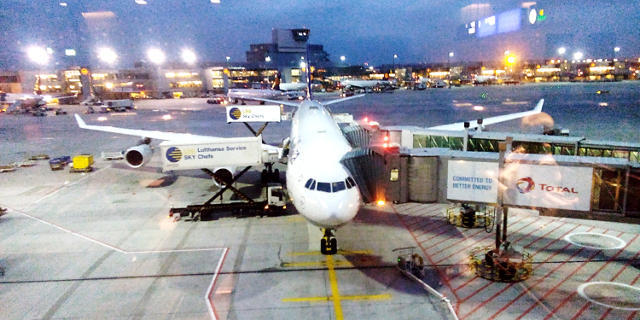 Where I left off last time in this mini-series, I'd just arrived back into Ireland after a gap of nearly 11 months. Not only is it a birth country and where family are based, it's also my perpetual safe haven, cheap tourist attraction and source of many great friends that no amount of time away bears any effect on.
Honestly, with trying to catch up with friends, family and do all the usual things you need to do when you get home after a long trip, the whole week was wild. If there's one rule I give to anyone who wants to visit Ireland during summer it's simply this; always wait until the schools go back. For some totally inexplicable reason, the sun comes uncharacteristically beaming out of the heavens, and the relative peace and quiet is something to treasure.
We made time in spite of all the activities, to go up and take in the view (and the walk) up at the top of Killiney Hill, not far from my home. We also drove out to Greystones one afternoon and wandered casually along the seafront – not the new pier/mooring area though, which I have to say is quite ugly so far I feel, with all the bare concrete and prison fences…yikes!
Ireland is a place where it always feels like no matter how long I'm away, I can always figure out a way to get 'things sorted' reasonably quickly – everything sort of just works as I expect it, and nothing changes that often in Ireland that you need to adapt or learn some new process or system with any frequency. All that came crashing down however with my poor efforts to rent a car. To put the situation forward, having been very successfully driving on an old Irish provisional for many years, I only gained full license a few years ago; this, as it turns out, is not to the liking of most car rental companies, who demand possession of a licence from anything up to 7 years or longer.
Topping that off, when I finally did locate somewhere, they insisted on credit card (for payment, as well as security – this probably makes sense to a lot of people but as a frequent traveller, I have so far gone out of my way to avoid car rental), which was shut down as my bank had stopped the card.
I normally loathe naming-and-giving-free-advertising but all was eventually sorted, and I don't mind at all saying it was completely thanks to the very persistent (both for a sale and for trying to get me sorted) Trevor (and actually all of them, with whom I was dealing with at one time or another), from the Enterprise Car Rental in Dun Laoghaire. The price, considering what the other majors were looking for, was also pretty much bang on. Folks in Dublin, keep them in mind if you're going for a trip or moving or whatever – they'll take any full licence. I'll be back, just to avoid the hassle of the others.
As for the car, my choice here in Malaysia is none other than a borderline-antique Proton Wira, which comes without working A/C, no power steering/ABS/etc. and requires a 'procedure' to get it going. So you can imagine how overjoyed I was to get such a nice new car – I won't lie, I kind of wanted to just grab my sleeping bag from my room and sleep in it for the few days.
Even my father was reasonably impressed and when it comes to cars that really takes some doing.
Soon though we were all packed up, back into one of Lufthansa's finest and heading for Frankfurt. We got sold a bad ticket in that respect, involving a very early morning flight to Frankfurt and no connection on until quite late in the evening – i.e. a 14 hour wait. Thankfully, we were able to take up the hospitality of two good friends of ours who live not far away, in Wiesbaden, a place where I've had more than my fair share of past dealings (previously worked there).
Sometimes after a long and hectic trip – and let's be honest, when you're away from home for so long
and then return, very little sightseeing gets done – the best way to relax and get ready to head home is take in the company of some good folks, enjoy a few beers and some good food. After a short walk of Wiesbaden, that's exactly what I did.
Before long it was back to Frankfurt Airport and queueing in front of their new self-service boarding-card scanners, while we waited for the vast majority of folks to figure out what they needed to scan, what way up, etc. Finally on-board, I had dinner, a number of drinks (not sure whether this was our flight or night-time, but they were very liberal with the amounts for everyone) and was long asleep by the time we approached India on our map. KL, once again.