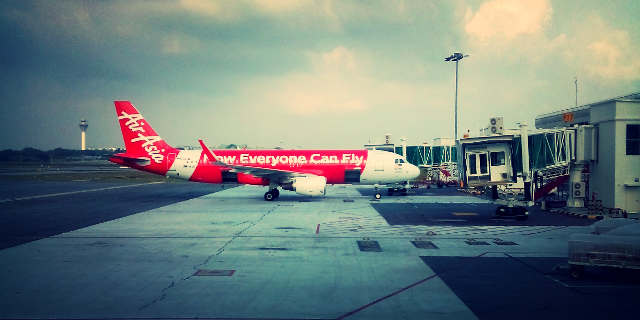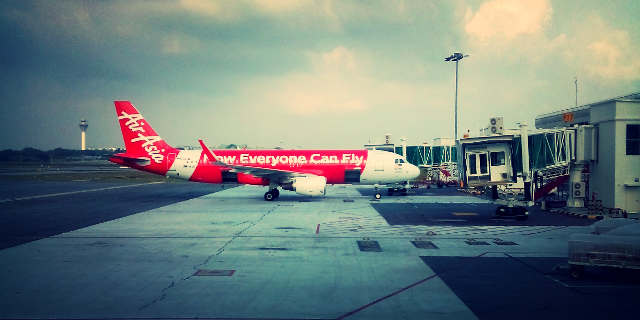 Having not been to Bangkok in over 5 years, it seemed only right while living in the area to head up there for a weekend – that, and I always relish the opportunity to see something different, if only for a few days.
It's been nearly a year since I've taken Air Asia (I've made do with Jetstar/Tiger on cheaper routes or Malaysia Airlines where possible, purely down to my existing knowledge and familiarity with KLIA) and with the price just as I like it, I decided to go for it and figure out how to get around KLIA2 once I arrived.
As I say, I'm based in Malaysia so I always like to look at every new project here as positively as I can; that said, KLIA2 for better or worse, really is as many others have already said – a gargantuan, sprawling complex largely comprised of retail and F&B outlets. Honestly, you will not ever have seen something like it before, no matter how well travelled you are, it's huge!
Kicking off, one had to visit the 'Document Check' counter in LCCT previously after check-in – in the new terminal, whether I got a bad day or what, the Air Asia Document Check Counter was being manned by someone who was also allowing everyone to check-in their luggage at the same time. As I had already checked-in, I then faced the prospect of waiting another 20 minutes for 4 others ahead of me to check in backpacks, suitcases, etc. Maybe someone can clarify if it's still necessary to visit this counter if you've already checked-in?
Moving along, the new KLIA2 is, undoubtedly, a gigantic improvement over the atrocious old shed it replaces (and if you've got money, you'll have a wonderful time deciding what souvenirs to buy/bring back as there really is a wealth of choice) – but the walking distances and passenger flow is arguably not the best.
You start off after customs with vast amounts of room, narrowing down into the bridge over the apron, before emptying back out into a half-empty food
court and down some escalators into what becomes a very narrow departure corridor with gates off it. Honestly, I'm saddened to say that the huge walking distances, overuse of retail space at the expense of experience and Air Asia's bizarre document check counter was already enough to convince me I was better off in KLIA.
Air Asia is Malaysia's Ryanair, and as an Irish citizen, I am also very familiar with Ryanair. Somehow though, much to Air Asia's credit, they do the whole give-us-your-money thing in a much more friendly, subtle and pleasant fashion. The plane was spotlessly clean, very tight seating-wise (as expected), but with a very polite and friendly cabin crew for the most part.
As the flight progressed, all the folks who'd cleverly pre-booked meals in advance were served first (which would make you consider it strongly for future, as the smell alone made me hungry), followed by food sales for everyone else, followed by on-board shopping.
The flight to Bangkok is only just around two hours and I passed the time very quickly altogether between reading, filling out my landing card and going through the shopping menu. Honestly, while I have avoided Air Asia this last year (largely down to their old airport terminal, and now probably down to their new one if I'm being honest), they're a very good airline taken at face value who – let's be real – have done a major amount for improving connectivity and accessibility for so many more people in Asia.
As the sun set, we began our descent into Bangkok's old Don Mueang Airport. Don Mueang, in spite of its age, I found to be one of the most accessible and well laid-out, and I was in a taxi on my way out of there within 25 minutes of landing – perfect, and a great way to start my weekend in Bangkok!