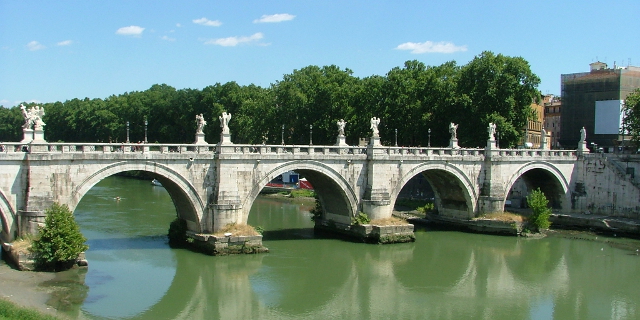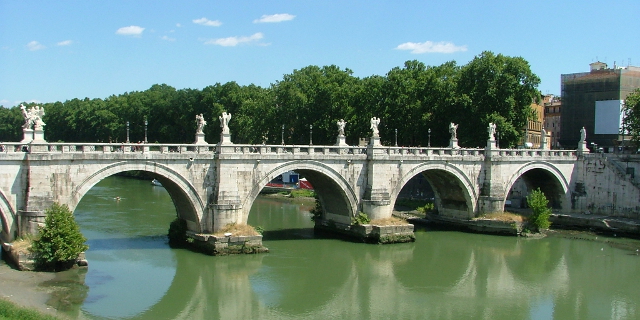 Last week, I wrote about how my style of travelling has evolved from dirt cheap with complete disregard for sleeping conditions, to a slightly more…refined version of cheapness. One of the things I mentioned a few times was an infamous trip around Europe – which this year is marked by being a whole decade ago. With most of my school friends looking to set off to Crete or Ibiza, I rounded up two great Canadian friends of mine and we went instead on what at least sounded like a far more cultured trip around Europe for over a month.
This time around, I'm going to share, at that early stage of my travelling, what peculiar lessons the trip taught us…
Europe Does Not Embrace Air-Con
It was in the height of summer at the beginning of July, that we found ourselves standing in our hostel room in London sweating profusely before we'd even started unpacking our belongings for our 2-night stay. This was our first stop and a crucial first lesson; heatwaves, and I mean extreme heatwaves, are so rare all across Europe that by and large, air conditioning is an unnecessary luxury for the majority of a lifetime. That night, one of my friends got into a debate with one of our room-mates over leaving the windows open or closed. It turns out that Canadians, like Irish, are in many cases unaccustomed to wild searing night-time temperatures. As it turned out, the summer of 2005, based on temperature, was a good one and from London and on to Paris, Nice, Frankfurt and many other destinations we sweltered; unable to sleep, filling up bottles from street fountains just to tuck under an arm and, if I'm being honest, horribly exacerbating hangovers during many a morning.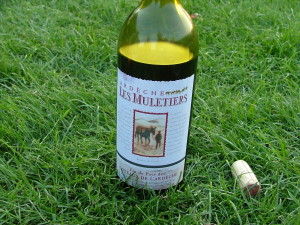 Drinking Outdoors is a Yes
If, like myself (and many others), your country actively discourages or even prosecutes outdoor drinking, or 'drinking al-fresco' as I like to call it, you will be richly rewarded to find that much of mainland Europe it is not only legal, but quite socially acceptable. As a young person running on limited-and-rapidly-burning funds, outdoor drinking is a notion to be embraced. Actually, looking back, it's probably better in many instances not just to save funds, but to enjoy a better atmosphere, if you do enjoy your tipple outdoors. In Paris, we picked up some horrible 2 Euro bottles of wine and sat beside the Eiffel Tower, slowly slipping into a deep state of drink-induced dreariness. Don't worry; we weren't alone, there were at least another two hundred people around us doing the same thing, including locals. If that was Ireland, I'd have been up on a public disorder charge within 20 minutes.
But The Culture's Not THAT Different…
So in Cologne we met up with a guy called Omar who was renting his apartment to us for the night supposedly. He was a tricky man to get it seemed so we were thrilled when we finally found him and he walked us over to the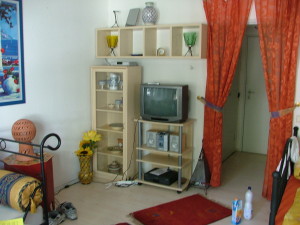 apartment. Then, he led us inside where there was one double bed and one single (amongst three of us, but 4 people including him). Major panic began to slowly set in as he himself sat down and offered us a cup of tea or if there was anything else we might like. Was he staying the night with us? How was this going to work? Was this common in mainland Europe to rent out an apartment and actually still be staying in it even with this reduced bed situation? Then he talked about maybe we could hang out together, what were up to that evening, the next day, etc. Quickly, our own hospitality and friendship went from average to minus as we all collectively began doing our best to push him to leave, to be sure that was indeed his intention. Finally, after what felt like the end of eternity, he gradually got up and showed himself out. It was all over and we realised we were all idiots; terrified of something that was never going to happen. On the flipside though, his toilet (it's terrible when memories are so ridiculously stupid, but this one's difficult to forget) had one of the most well-disguised flushes I've ever seen; and as I was first to use the toilet (and discover it), I made sure to keep it a secret for the others to find out at a desperate moment.
It Won't All Be What Was Expected
When we got to Pisa, we looked forward to a few days of beautiful Italian sights, being near the sea and the best of Italian food. On the contrary, Pisa is one of the greatest tourist traps put on earth. Hordes of people stand around the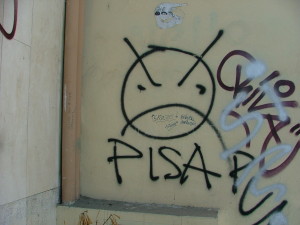 leaning tower with their mates trying to get the perfect look-at-me-I'm-pushing-it-back-up pictures, while others just sprawl straight out on the limited grass surrounding it and start sunbathing. Restaurants nearby meanwhile, also take clear advantage and the ones we tried (though I don't doubt there's hidden gems) were about as authentic genuine home-cooked Italian as the Dr. Oetker pizza sitting in my freezer. You could say OK, so you don't like Pisa, what of it? No, I didn't like Pisa but when you take on a bunch of cities, what I learnt was just that; cities are ever-changing, ever-happening functional places first and foremost. In Brussels, the famed Atomium was under some kind of renovation project and closed. Same with the main cathedral in Milan. The Sachsenhausen Concentration Camp outside Berlin meanwhile was guided by an over-enthusiastic excitable American who more or less murdered any sense of place, history and emotion the venue itself would otherwise have provided. Expect these things, because they happen.
Enjoy Everything; Even The Messes…
In Nice, we were nearly thrown out of our hostel for apparently breaking the stoner receptionists' trust. In Berlin, the three of us nearly had an outright bust-up over who (of two of them; I'm pleased to say for once I wasn't included beyond the argument itself) got to try to get with a Texan girl we kept bumping into. Finally we all wound up here, with this view from the picture below, why? Because Bill Bryson said it was great in some book and one of our friends was taking every word for borderline certainty. I'd like to say, even though I nearly vomited when I heard his name at the time, in hindsight, thank you Bill Bryson, it was a lovely spot.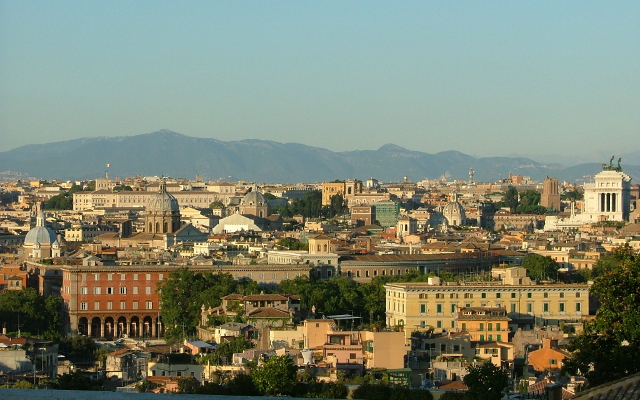 As the old saying goes, it was the best of times, it was the worst of times. Honestly, looking back, we had nowhere near enough money but somehow we made it work between a nasty McDiet and drinking in hovels. We scored a bunch of free beers one night, which we considered a real achievement, until we realised it was a gay bar and the waiter had taken a liking to us. The hostels ranged from mediocre to asbestos-laced kips of the highest order. But to be honest, it was awesome and probably set me up with a benchmark standard for all my travelling ever since.