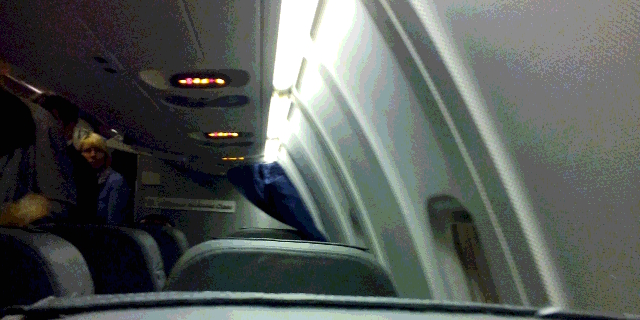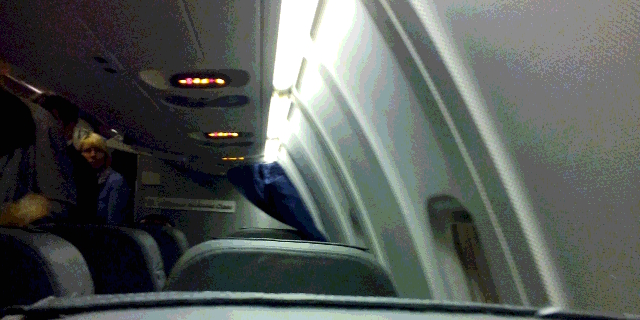 With flights between Asia and Europe direct taking at least around 10 hours, and going via the Middle East adding up to around 14 hours, I've become something of a dab hand at entertaining myself when the sun has gone down and asking for another miniature bottle of wine might start to attract unwanted attention (note to all; my last Lufthansa flight however, in economy in fact, saw flight attendants VERY heavy-handed with the alcohol offers much to the benefit of everyone's sleep). Yes, most flights now have a clunky entertainment screen in front of you which is of questionable benefit once the person in front reclines right back, coupled with a set of sub-standard earphones that start to make my ears feel like they're bleeding after a few hours.
So, for the benefit of all, here is the optimal solution I've settled on and don't travel without for now (subject to change at literally a moment's notice!)…
How to Pack
By virtue of the size of these items, I always carry them through security etc. in my hand luggage and then, like a wild beast, tear them out just before boarding so I get onto the plane carrying these items in one hand (all destined for the seatback pocket), and my luggage that's going over or under in the other hand, for items that I'm *most* likely not to need during the entire flight. By the way, pro-tip; many higher-brow airlines offer newspapers up front for premium passengers, but you'd be shocked how lax attention seems to be to these papers once business class is mostly boarded. I generally pinch a copy of whichever seems to have the most interesting headlines – and in all my time, nobody's ever asked me to put it back.
A Battered Old Surface 2
I bought my Surface 2
shortly after they came out on Ireland – which wasn't actually that long ago, but between constant travelling, work-like usage and being used in all sorts of places, it looks about ready to fall apart and this constant irritation of the 'Nvidia graphics driver' stalling every time I open it up after prolonged rest would be enough to drive anyone sane. BUT – the ability to generally use all the MS Office programs and actually respond using the keypad, read magazines using Zinio (which I carried over, along with subscriptions, from a much older Samsung Galaxy Tab) and also use the sole USB point either for using my external hard drive with (see below), or charge any devices like my phone that can accept a USB power cable has been one of the best things to happen to my travels since decent earphones.
My Surface has been absolutely through the wars, is showing its age for it, but continues to plough on and, I'll admit, considering the debatable failure of Surface 1, I thought Microsoft did an animal job with this one – more so than the Surface 3, which seems to be oddly squared towards people who for some reason just want to replace a laptop at great cost. The Surface 2 perfectly fits my needs as-is and I'd be surprised any travel blogger who's not editing video or some other resource-intensive task (although I did that too on mine – it took 36 hours) wouldn't see the great use in one.
In-ear Earphones
I had an absolutely amazing pair of Philips in-ear earphones
for years that I swore by that came with some kind of magical nylon cable that you literally couldn't tangle and that sounded great. The fact that I bought them just because they looked cool and I had enough money to think about things like that at the time made it all the better – no joke, they lasted years. Finally though last year, one earphone started to get a bit 'jiggy' anytime the plug was shifted and soon I was saying my final tearful farewells. I tried to get the same earphones here in Malaysia but the price was exorbitant and most shops thought I was clearly off my rocker (even if they didn't tell me to my face) for wanting this one particular set of near-discontinued earphones.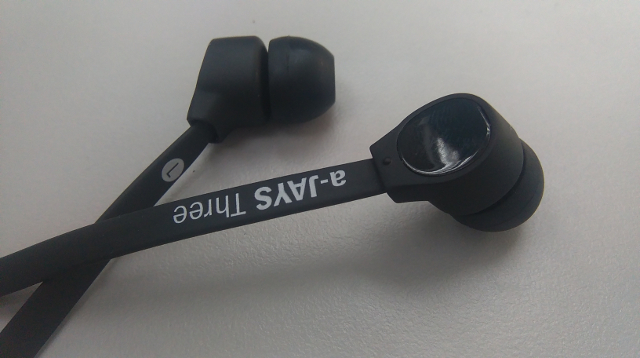 Anyway, long story short, I wound up in a shop lately looking at a raft of 'serious' earphones – there was stuff from a company I'd never heard of, Beats by Dre – and honestly, I know it's now owned by Apple and is just Beats, but I never liked Dr. Dre so knowing his music should sound good in those products actually puts me off every time – and then this company, Jays, who I'd absolutely never heard of. But I'm a simple consumer and the reviews online I read quickly were good
, the earphones came with the requisite adaptors for airline usage (i.e. that stupid 2-prong adaptor to fit airline's bizarre audio systems), are originally from Sweden and everyone knows Scandinavia is always legendary for design and functionality and came in a container that looked like it could be bulletproof, so that was me sold. I've had them now about 6 months (and also use them at my office too, so it's super-intense use) and couldn't be happier – the flat cable doesn't tangle much and the sound, for the price, is impeccable.
My External Life…eh…Hard Drive

After getting so fed up of the absolute censored rubbish available in-flight and the very mixed quality of in-flight radio and playlists, coupled with my purchase of the Surface, I bought an external hard drive (note; I already have one at home, but it's quite large and would take up much of an airplane seat table) to save pictures, music, any interesting videos or shows or whatever I happen to come across. Using a Youtube downloader (or similar – Msg me if you need some "suggestions"), you'll quickly be able to amass a considerable arsenal of watchable content for use at a later date.
Honestly, I'd say half this little black box of tricks hasn't ever been watched or seen, but you never know when I'll be stuck in the darkness of night somewhere over Kazakhstan bored out of my mind. And when I am – BAM – I'll be laughing, to myself, in the pitch darkness while I revel in multiple hours of viewing. OK, I might not actually laugh to myself…I want to pass over Kazakhstan in the darkness of night, not be landed in it, but you get the picture.
So go on then, what tech gear do you absolutely bring with you on every flight for sanity reasons? Let me know what I'm missing out!