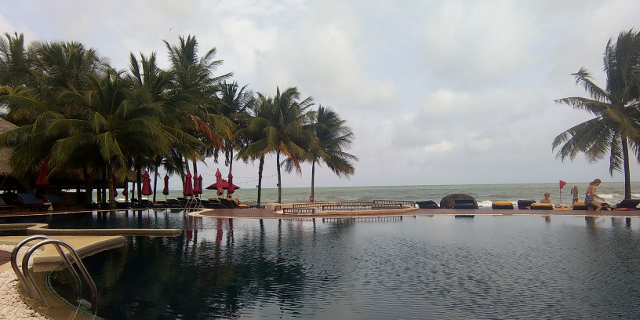 Once More: Khaolak Laguna Resort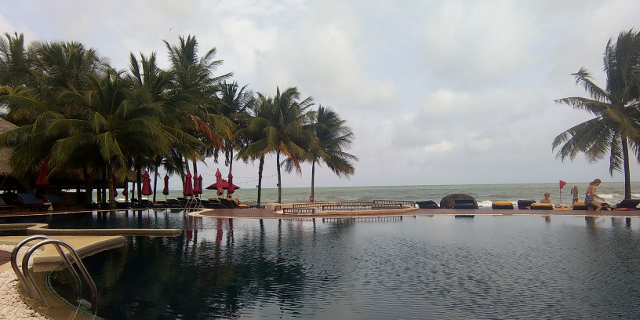 Following on from one of my previous posts, where I just arrived to Khao Lak, Thailand once again, we were staying at the Khaolak Laguna Resort. It's extremely odd for me to visit a place a second time – much less the same hotel – and even more so somewhere I've given so much positive press to over the years since visiting, because the likelihood as the years pass is it was either nothing like you remember or nowhere near as enjoyable. So it was very unusual to pull into the resort for a second time (some 5 years apart though, I'll admit).
Khao Lak is a sort of "one street" town about an hour out from Phuket Airport and even still, it remains difficult for me to pinpoint the 'demographic' it attracts; mostly families and couples, I suppose – definitely not the loud, boisterous Euro-party types that you find down in Patong and much of Phuket itself though, that's for sure.
Khaolak Laguna is a beautiful hotel, exemplified by not having caved to the ridiculous OTT opulence of many chain hotels – you won't find overbearing marble arches and chandeliers so brightly lit even during the day that you could perform a dental extraction. Instead, you'll find a very luxurious, but very local design consisting of wooden beams, Thai style construction and a lot of touch-points with nature. In fact, getting to the room, depending on its location, nearly feels like a suitable after-dinner walk by itself. Overall, very down to earth while positively upmarket.
With check-in done and out of the way – by the way, because people frequently visit the blog seemingly looking for this information, yes they take a credit card imprint but it seems to be just a photocopy, not an actual pre-authorisation, so no signature or PIN required – we were off to our room, down the grand stairs to the rear of the lobby and darting off to the right amongst the foliage. I won't lie, the nerves were building as we both had a myriad 'what if' questions in our mind; what if the maintenance had been rubbish the last few years, what if the rooms were dreadful and my positive memories had been cheap minibar-fuelled. I guess we needn't have worried too much…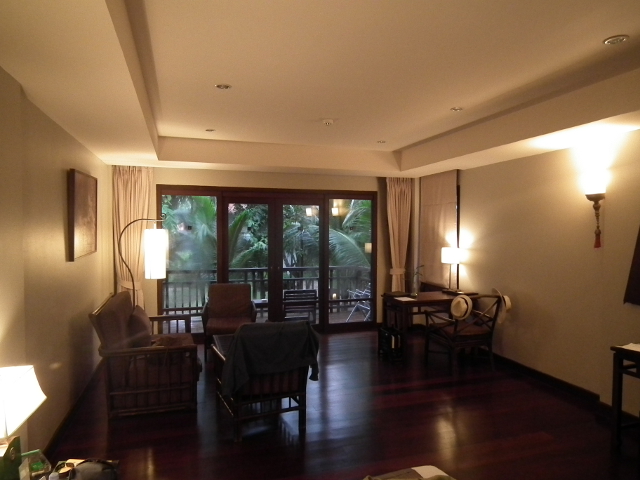 OK, I have to have a small gripe (it's only fair); when our luggage arrived, and this happens in so many luxury hotels and I'm dying to know what others do about this, our porter came in, dropped the luggage and VERY awkwardly just stood there. Hello – we just arrived and he literally stood there as the penny dropped, and we both started scouring awkwardly around for small change (which let's be honest, travellers who've just arrived generally don't have). Finally I managed to locate a couple of hundred Baht notes and nearly threw them at him just to finally bring this awkward situation to a close. Seriously, what to do when porters just awkwardly stand there? All answers welcome please!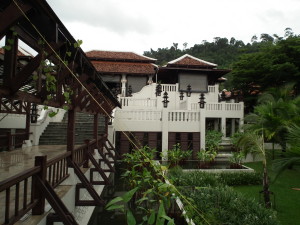 We stayed during rainy (and off-) season so the place was suitably quiet and the occasional blasts of rain kept guests coming and going from the pool at all times, but in spite of it all, it was lovely to sit out there and have the hotel on one side and the open ocean on the other – what a treat!
Breakfast, which I'd previously nearly gone overboard about, was pretty good once again. As the years have passed, I've perhaps thankfully lost my ability to cram in upwards of 5 omelettes plus a whole raft of other choices – but I was still able to put away more than my fair share of food every morning, with the chefs' all more than willing to oblige me. Probably the best part about the breakfast though is the gargantuan restaurant from which it is a served; you can take your choice of either looking across the property, or further down looking out over the pool and sea, which is truly beautiful.
With the rain teeming down, we were left with no choice a couple of the days other than to hit up the daily 'free activity'. Day one saw us pitted against a far more skilfully superior Japanese couple in the art of vegetable carving; my "leaf" carrot looked like it had been through a shredder backwards, while the "flower" carrot similarly looked like it had been carelessly hacked by someone with a machete. Oddly, the tomato "flower" turned out reasonably OK, partially down to me carving it with the concentration and carefulness of a surgeon performing brain surgery.
Next day meanwhile it was towel folding; let's just say, if you come to visit my apartment anytime soon, I may be able to try and reconstruct a towel elephant as pictured. May be able…no guarantees!
Overall it was a wonderful stay at a beautiful property once again; of course different to how I remember some years back in various aspects, but still a lovely hotel nonetheless. Third time? I don't think so for the foreseeable future as there's other places I'd love to visit, though I definitely wouldn't say no!