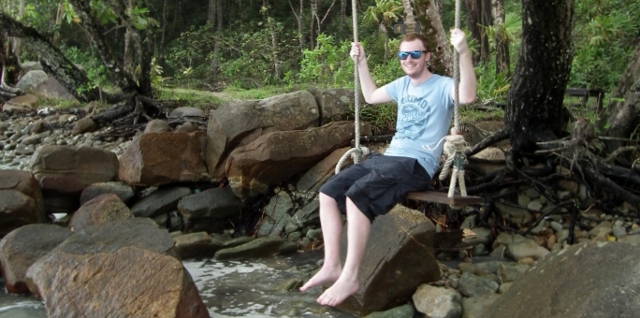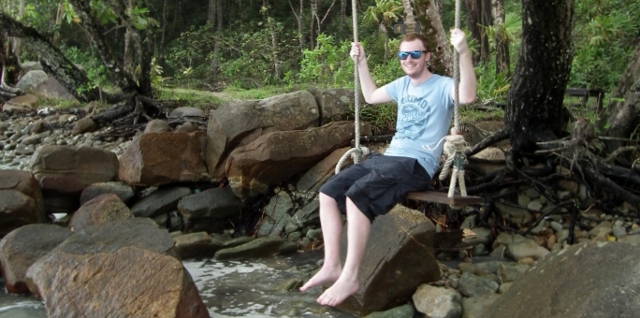 With an unprecedented whole week in the same destination, Khao Lak, it was almost hard to know what to be doing. With passing rain showers , a mild coastal breeze and all that pool and beach real estate to use up, I'd be lying to you if I said I did anything the first few days beside just relax at the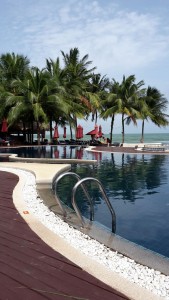 pool, followed by relaxing at the beach, followed by going back and having a few pre-dinner drinks at the pool. If you travel as manically as we frequently do, being able to do nothing – while difficult at first – is so beautifully relaxing once you figure out how to come to a complete stop.
Of course it goes without saying that we were also very fortunate (and deliberate) in visiting during low season, when space and chairs at the pool were a possibility at nearly any time of the day. In many ways, I dread to think how bad it gets during the peak season.
If that wasn't enough, Khao Lak, perched on the coast, gets a beautiful sunset every evening – and, presumably, a beautiful sunrise too, but unfortunately I was never around at that time to see it – and I, more than once, took a few beers from the hotel minibar and retreated to a deckchair to take it all in; spectacular!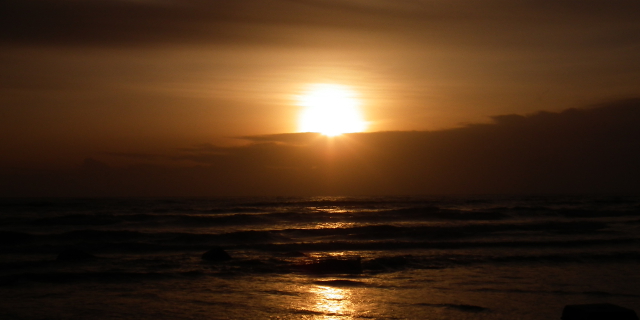 Lazy wandering around the street became a 'thing' during the week, not that we were even looking for anything in particular – but one funny thing about Khao Lak is that the majority of tourists largely seemed to be doing the same thing. Gangs of roving pasty-white Europeans marauding up and down the street.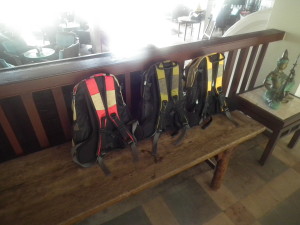 One more we went for a bike tour – of course, I used to be very involved in road cycling some years back, but as it's been years since that and my fitness levels have definitely fallen flat in the meantime, I secretly prayed that the other participants would be completely useless and not in any way well-exercised or fit. My prayers were, partly, answered. We set off towards our first stop of the day, the Phang Nga Naval Base, which houses a sea turtle sanctuary.
I find it fascinating given Thailand's political situation, the role of the military in getting to power and so on that they somehow find time and have the interest levels to maintain a turtle sanctuary! Honestly, I couldn't say it was one of the most well-funded turtle sanctuary's I've ever seen, but it was surprisingly well laid-out and thought through. Turtles were all separated by type and age group, with helpful (if somewhat amateur) signage guiding you through who was where.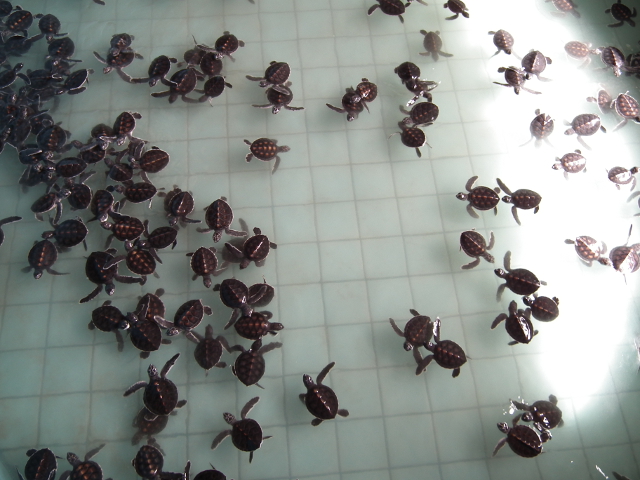 Turtles are fascinating creatures and anyone who's read through my blog before will now that I not only support conservation efforts, but also have tried my best to get up close and personal with them. It's a terrible tragedy that one of our oldest animals are so endangered consistently across all species'. But, for an hour or two at least, it's also great fun to see them swim around, splashing all over the place and, as pictured, looking grumpy as possible.
After that, it was back onto the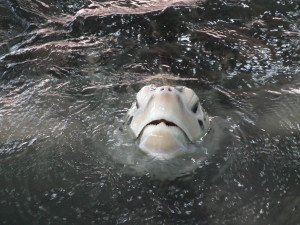 bikes and onwards back up the hill I'd so happily freewheeled down earlier in the morning (being careful to avoid a coiled up snake that was nearly hidden on the side of the road and that nearly frightened me clean off my bike), and on to the next place; a small sandy beach, called, would you believe; "Small Sandy Beach"! I've heard of unimaginative naming, but this took it to a whole new level.
Having said that, if in Khao Lak, it was kind of worth a visit! It's about 500 metres down the side of the forest (being careful in damp weather not to slip down), and only when you reach the bottom, suddenly you can see this beautiful little beach open out in front of you.
I'd be lying if I didn't say I could've sat there all day if only someone would have brought me some food and maybe a beer or two. There was also a swing (pictured) which I took first dibs on, before, childishly, eventually allowing others to try after I'd have a very extended go of it myself!
Bliss…