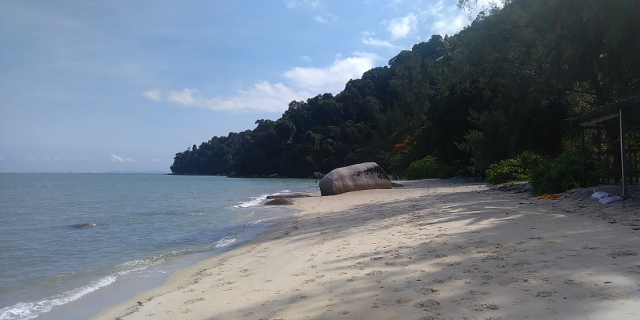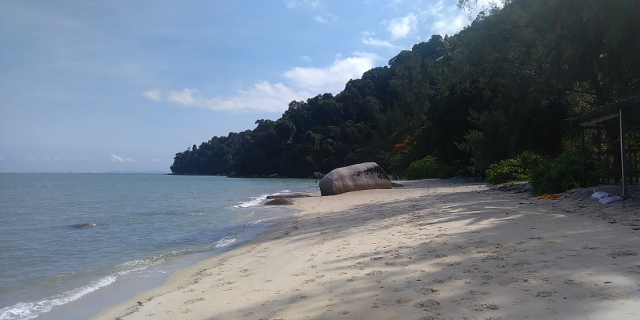 While everyone else is posting festive Christmas seasonal messages and pictures of decorations, my day job (yes, there is one) organized a trip up to Penang for the weekend to chill our minds and relax in the hope of even better productivity next year. Unfortunately, I'm shortly changing jobs, so for me it was mostly a time to spend a last few days with the people I've worked with these past few years here in Malaysia and enjoy a bit of heat and sun before heading to a dark and wintery Europe next month.
The drive, as I've alluded to before, from KL to Penang just always feels long – I think I said it before, but I'm promising it this time, I will never go by road to Penang again. The flight is less than an hour and there's no traffic, which is the complete opposite of the drive, every time.
For our trip we stayed in the Copthorne Orchid Hotel, which was a sort of halfway house between Batu Ferringhi and Georgetown. Honestly, this is a Millennium Hotels property so I was sort of expecting that standard roughly, but instead it was somewhat disappointing and felt a bit 'past it'. As usual, the simple things were lacking – cleanliness wasn't great and most of the shelves and vents were literally dripping with thick grey dust, our room air conditioning could have cooled down the entire hotel it was so cold even on 'Low' and housekeeping didn't bother replacing some items, like our Shower Gel and Shampoo.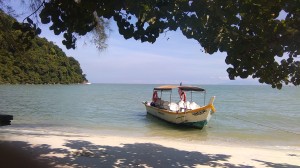 The first morning, like the stereotypical impatient European tourist I wandered down at precisely 8am (as it suggested was the opening time) to use the pool only to find the guy half-heartedly still sweeping around the pool, which he continued on to do for about another 5 minutes, before very gently releasing the rope so we could all come in. Considering by that stage there was myself, another entire family of inflatable toy-clad children and adults and some others hanging around, I really reckoned he could've just sped up marginally and opened the pool on time.
The next morning, we drove out to Batu Ferringhi itself, passing all the major hotels and using the public car park (or, public field) nearby the Hard Rock Hotel. Whatever you can say about Penang or criticize the hotel and so on, one thing that can't be faulted are the beaches and that water! We took a boat trip out to Monkey Beach, where you can either go hiking through the forest and explore, or, well…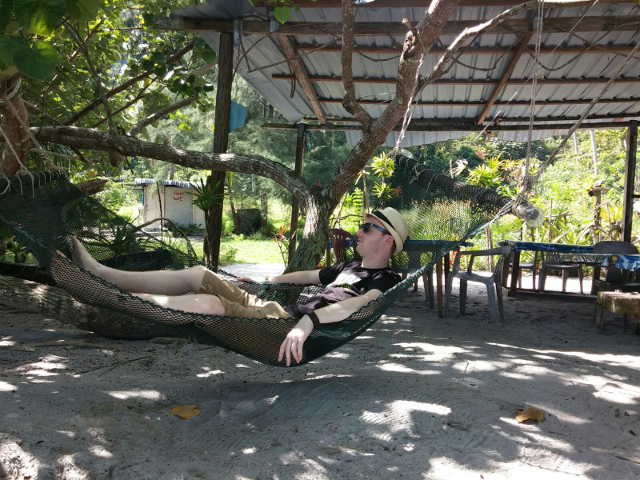 Honestly, this is the one thing about Penang that would (and does) keep me coming back!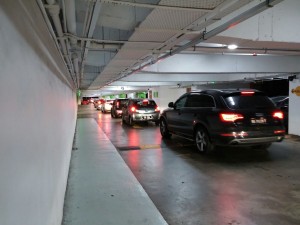 Later in the evening, we headed out to one of Penang's most well-known shopping centres, Gurney Plaza, and this unfortunately became a story in itself. The shopping centre was fine but when we went to leave the car park, there was a traffic jam within the car park itself like nothing I've ever witnessed. It actually took us a whopping, unforgivable 1 hour and 40 minutes from paying for our ticket to being able to leave. Needless to say, there were no staff to be seen and I've no idea what the cause of the jam was either as it mysteriously cleared up somewhere around Level 5. It was insanity itself and for nearly 2 hours we were trapped in the car, having no option but to bond with each other, given that we'd just been kidnapped by a shopping centre. I'm not sure if this is a regular occurrence, bad management or what (I'll let a local tell me if this is normal or not), but it was unbelievable. Far from paying for my car park ticket, I'd a good mind to charge them for all the wasted petrol sitting there.
The next morning there was just time to quickly go up Penang Hill – please, please take the fast track option on a busy day, this is my top tip, that normal queue snakes out through far more buildings than you can see from the entrance – which was incredible. The view was fantastic up there and thankfully they haven't over-commercialised the upper level…yet, anyway.
Soon though, it was time to get back into the car and head home to KL after one final sun break before heading back home to Ireland next week…