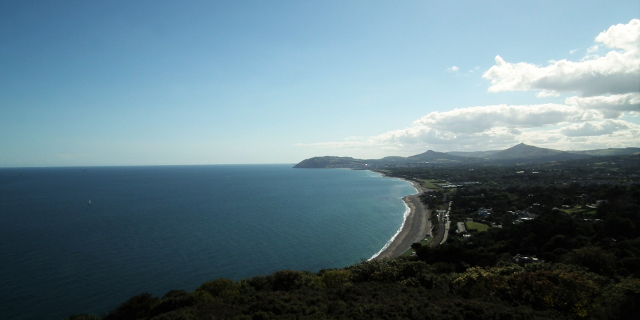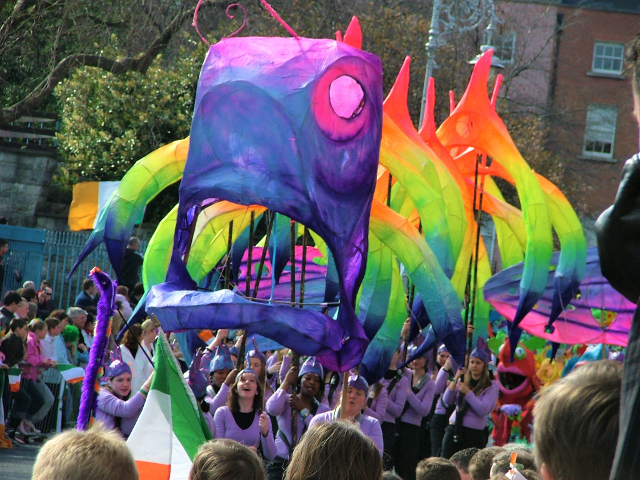 Hi there – before we get going, there's a free giveaway of full city walk guides (usable offline) courtesy of GPSmyCity at the bottom of this post so read on (or, you know, skip the actual post and get to the last paragraph if you want!).
While living in Dublin, I spent the vast majority of my late youth (20 onwards) trying my hardest to dodge being in Dublin for St. Patrick's Day – it's packed to the rafters with visiting tourists, everything becomes slower and more difficult, the police presence is more akin to an incoming riot than a national day of celebration and it just never did anything for me. Sure, I volunteered one year to help at the parade, but that was it – after that it was Germany, Canada, Canada, Australia and finally, Malaysia for the last few years.
Somehow though, perhaps it's the coinciding of the importance of this year in particular (this past Easter weekend also marks the centenary of the Irish Easter Rising, a pivotal point in our development as an independent republic), it seems like it wouldn't be bad at all – good even, perhaps – to be back in Dublin and enjoying it all. So, thinking about it, what is it I like about my own home city?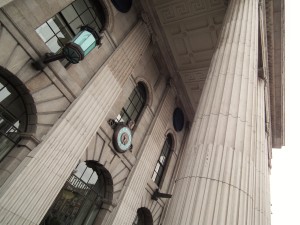 The City – It Ain't That Bad
I fall into, I suppose, the newer category of self-imposed expats who decided to up and leave not because I was moved abroad by a company on an awesome salary package (oh, how I can dream…), but because I was just bored of Dublin really. If you're antsy and slightly impatient, as I am, then it can become easy to become a bit disinterested in things – just ask my colleagues how my attention span goes after 10 minutes of a meeting. But actually, you know what? I had an incredible amount of fun the last few times I've been home and in spite of those pesky things that used to annoy me about living there, Dublin is not actually a bad place at all; it's actually pretty awesome in its own way. It's got old buildings all over the place, a sense of embracing culture that can be sometimes a little tricky to find in Malaysia where shopping centre developments sometimes feel like they're being prioritised over any sense of culture or heritage.
To Be By The Sea
This is definitely one of those things you only come to appreciate the more people tell you you should, and you don't live near the sea for a few years. I mean really, how lucky is it to be able to have this view on a regular basis…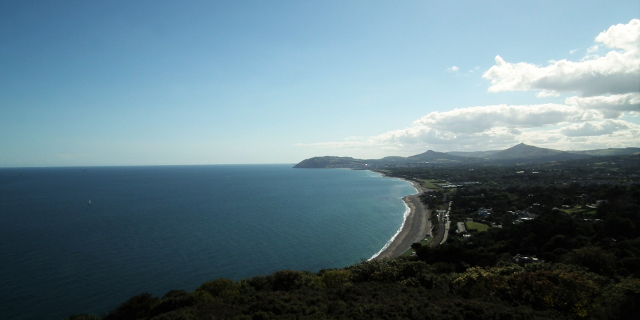 Yep, very lucky. Again, one of those things you just don't appreciate until you don't have it. Having said that, in the interests of full disclosure, I haven't *actually* tried to swim in the Irish Sea since I was about 13 or 14 as it's characteristically Baltic every time I've set foot into the water and at this stage you know, I've kind of half given up.
Parades, Events & Fun
As I said above, St. Patrick's Day for me back in the day was not that much fun. But overall, even though we give ourselves a pretty hard time and it really is just so difficult to hide the Irish begrudger in me even to this day, we actually do a pretty reasonably job internationally-speaking of hosting events, showing people a good time and being great hosts. Would I go to a St. Patrick's Festival? Well no, probably not – purely because I've reached a point of disliking being stuck in large crowds. Are there plenty of other options though in Dublin for me to enjoy myself? Absolutely.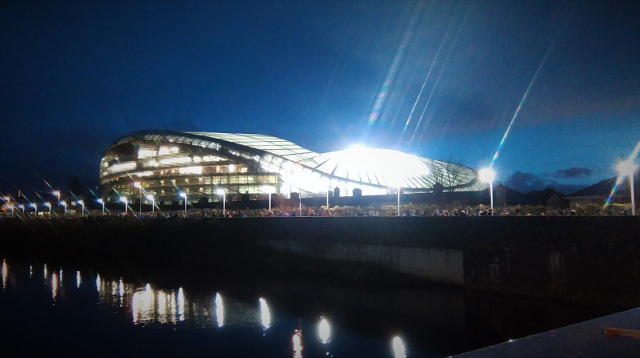 Plus of course, to say nothing of the many parks and open spaces we're lucky to have, the ease of getting out of a capital city in well under an hour, the walkable nature of the entire city and of course, everyone's favourite reason to 'visit' Dublin; the many pubs.
City Guide Give-Away! OK, so now you know I'd rather be in Dublin (unusually) than here in stuffy KL – where would you rather be? Drop me a note in the comments – or for super bonus points, post a picture on the Facebook Page – of where you'd rather be or where you're planning to go soon and I'll hook the first 20 people up with a free city guide for your chosen place courtesy of GPSmyCity – it actually couldn't be simpler!