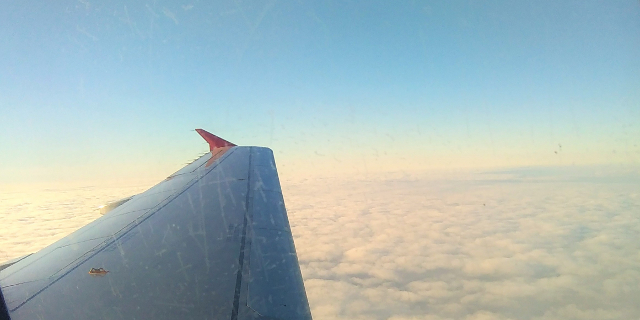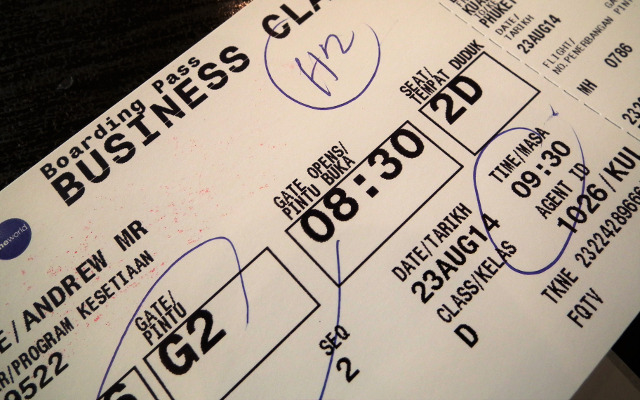 About a year and a half ago, I wrote a post, 'Bargain Voyage' that did pretty well (if I can say so myself). It seems, like myself, many of you site firmly in a camp somewhere between completely normal traveller and hard-core travel-hacker when it comes to booking flights.
For example, when I look at blogs dedicated to this kind of topic, I see reams of advice usually dispersed at both groups; on one end you have the 'try to book your flights on a Tuesday/Thursday/Whatever' – hardly helpful if it's a long weekend and you don't really have much choice as to what day exactly you'll fly.
Then, on the other hand you have the 'Sign up for this bonus miles package, transfer it through X amount of other accounts, fly once, and then fly with a completely different airline using those same miles' or the 'Quick! Sign up to this Platinum Travelling Grandmaster Credit Card before everyone else figures out what's going and/or the deal gets pulled' crowd. I don't have a world of time for this kind of thing and due to my inability to stay in the same country for more than a few years, this kind of advice isn't helpful as I can rarely get accepted for local credit cards (nor does Malaysia have these kind of insane credit card deals anyway).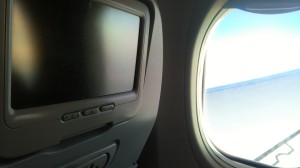 So, how do I get good deals in 2016, without booking on Tuesday night at 7:31 exactly, or plunging yourself into a potential lifetime of debt?
Scoping Out Seats
The biggest change since my last post was I dropped using the KVS Availability Tool. Very abruptly it lost the fare class availability tool, which let's be honest, for a tool that includes the word 'availability' in its name, makes it a bit invalid. Taking its place though for me at least, is Expert Flyer, which even on the free version of the tool, can be used to find seatmaps and at least give you some kind of assessment on how much space is left on a plane; remember, it's not just the 'closer to the date' and the 'more full' the plane gets that bears down on the price, but other factors such as busy periods, peak time flight (are people trying to go home from somewhere, for example – or is there a sports event on? Then again, will they be mostly business travellers – leaving economy kind of open; consult the seatmap for a peek).
In Search of Bargains
So last time around I was truly, madly, deeply in love with the Google ITA Matrix tool. Needless to say, like so many relationships in my past, it ended just plain awkwardly. Firstly, it frequently insisted that Qatar had super-cheap (and I mean insane) deals to Dublin, which is odd considering they don't fly directly there and would have to pop you onto a BA or partner flight for the last bit. Needless to say, this was the first sign that lies would cause the ruin of our special relationship. Since then, I've defaulted back to Skyscanner for nearly all my flight searches. Normally, I now tab back and forth firstly between Skyscanner and the websites of the top 3 or 4 airlines it suggests to gauge if the airline sites themselves are offering roughly the same price. If they are, and I know I can trust them to offer more or less what Skyscanner is coming up with, then I'll use their sites' (the airline, that is – I know, trust me, I'm also getting confused) to pick and scroll through different days and options to find the cheapest flight that I can take. One important thing to note though; for some reason Skyscanner does a particularly nasty job of finding good Etihad connections and if it starts to suggest Etihad itineraries (normally wild ones), then start looking elsewhere – lastminute.com being my personal choice for Etihad (I've no idea why, they always seem to unearth the bargains).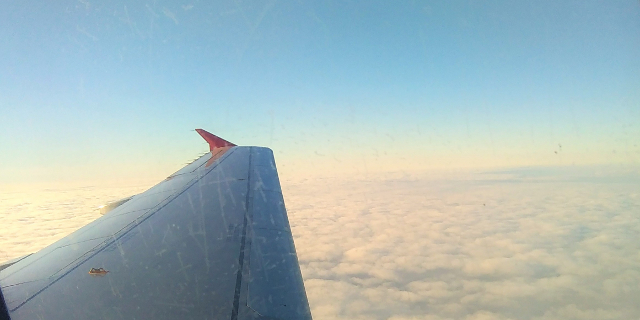 Half-Hacker
Here in Malaysia, I'm entitled to no other financial products than a very basic Mastercard Debit from a local bank. Though they don't promote it whatsoever, it turns out that this debit card accumulates what I like to call 'secret points' than you can later turn into I don't know…mostly pretty bland items like a blender, pillow cases, smoothie maker or whatever. OR, Malaysia Airlines Enrich miles. So lately, with this in mind I've been going out of my way to pay for the flights no matter what the cost on this otherwise lacklustre debit card. My point? We don't all need to be super focused travel hackers or mile-players to value add. Since I started going down this path, I've thrown about 15K miles into my Malaysia Airlines Enrich account – certainly enough for a short international roundtrip. So I can only begin to imagine and salivate at the huge opportunities that many of you probably have – and are blissfully unaware of – on your current financial products. Given that, you know, many of you might actually have a credit card that's not a student credit card from Ireland, like mine.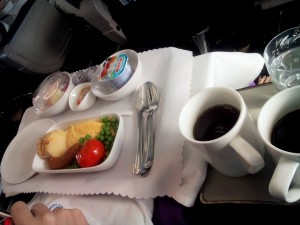 Break Out The Abacus
This is particularly relevant wherever you find co-habiting struggling legacy carriers and booming low-cost carriers (like Ireland in the past, and Malaysia now). I've taken AirAsia and Ryanair combined about 8 times in my life overall and do you know why? Because although they've more frequently had absolutely fantastic ticket prices, simple addition frequently rules them out. Add on luggage (or the high potential of being penalised and having to pay for it), then the chance you might want a snack or drink during the flight (is it over 3 hours? You will want a snack or drink you greedy beast, don't lie), the convenience and sometimes cheaper cost of getting to and from a main airport rather than some back-country corrugated metal shed – and so many more points. Sit and think about it; my rule now in Malaysia is that if the cost with Malaysia Airlines is say, 250RM (about €50 or $47) more than AirAsia, then it's still worth it going with them and enjoying the actual benefits of not being trapped in my seat with nothing to entertain myself other than the wailing kid in front of me and a mouth so dry it ends up being listed in Britannica's list of deserts by the end of the flight from lack of refreshment.
So, that's how it is to get a Bargain Flight, if you're me, in 2016! How about you? What are your top tricks and methods to try and grab a dirt cheap flight?