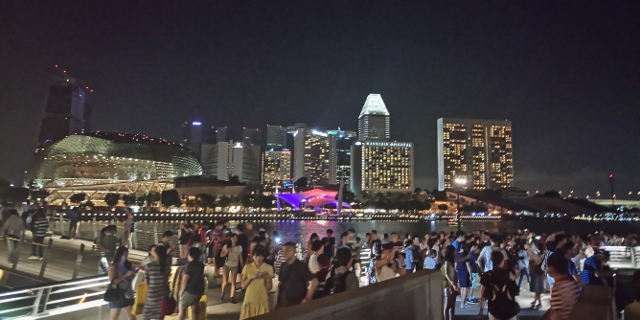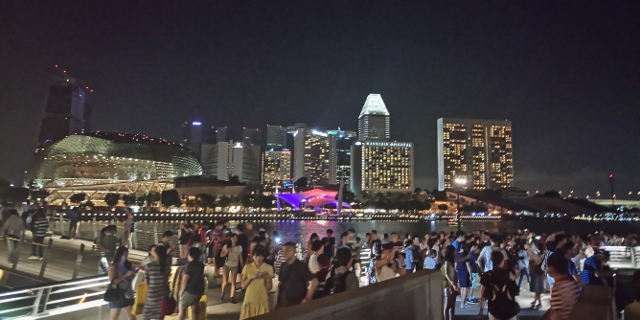 I've reached another one of those pain points that comes to me every few years, where I think 'why bother' with blogging. It's mostly a release, something to do in my spare time to keep up writing, try things out on the site that I can't do on the (large, production) sites I run at work, and stay somewhat – and I do mean 'somewhat' – technically competent. These times also always act as a sort of 'check' for me and my blogging; and it seems only fitting this time around, to let you guys also in on some of the truth of what travel blogging is really like and where I've been perhaps a bit 'creative'…
Long Arms a Must
Some of you will have seen my Instagram posts from Singapore (among other places), with nobody in sight. The truth is, as I looked back through my posts, travel bloggers specifically require long arms and an ability to aggressively thrust their camera higher than anyone else can possibly and still semi-aim in the right direction. In the shot above, that's what the area really looked like; hordes of people, most not even doing anything, just standing in lazy circles talking to each other.
There was even (see below), one woman trying half-heartedly to capture a perfect shot of the Marina Bay…only she was doing it from as far back from the waterfront as she could possibly get, and someone's scalp would nearly always wind up in the lower corner of her shot (I should know, I deliberately stood behind her and watched to see if the wall would be a good spot for me to also grab a people-less picture).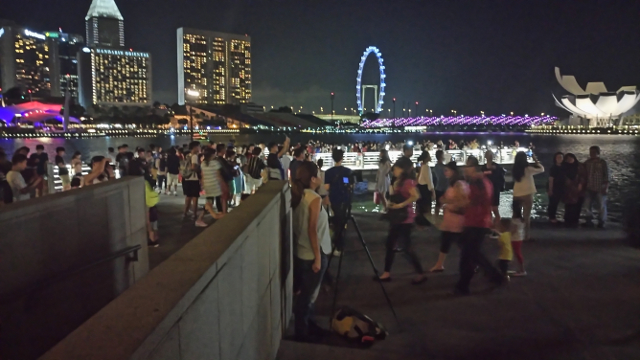 Coffee Machines in Luxury Hotels
There must be a rule somewhere amongst top hoteliers the world over to make sure that every hotel room comes fitted with some kind of new-age coffee machine. An important rule seems to be to make it so new-age and therefore impossible to use, that undercover-unsophisticated people like myself will never write about it because we're never entirely sure how it works or if we've just broken it – or, if indeed that dribble of oddly-murky coffee-water mix emanating from the spout that only half-fills the mug really is what it's supposed to be like. This has happened to me, embarrassingly, in hotels all over Asia at this stage. Don't even get me started as well on the amount of pens I've lost or destroyed trying to push out the (unused) capsule from within the machine…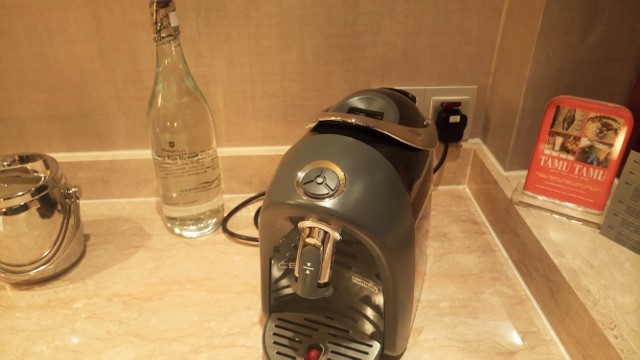 Every Trip Album = Mysteries & Accidents
Similarly, there's some kind of unwritten rule that, where you intended to get an awesome picture, you'll wind up with a massive bizarre mistake. Past favourites of mine in particular seem to include lengthy recordings or pictures of the local footpath and my footwear of choice on the day, see the following example;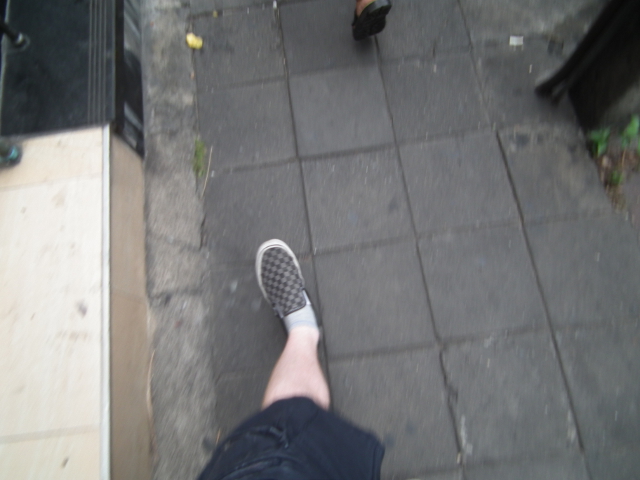 If it doesn't – and actually, even if it does – contain a sampling of those kind of images and memory-depleting videos, one thing that's bound to turn up conversely is a great mystery. Such as, in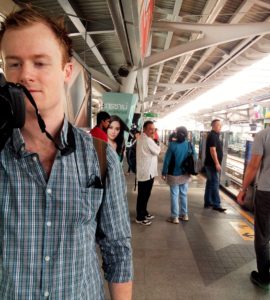 the following images, who does the guy (click on the image to enlarge it) look so incredibly angry about photobombing the picture? And more importantly, why would anyone wear runners/sneakers with the rest of that outfit?! So many questions…
Food Always Looks Disgusting
You can get yourself through every possible Instagram filter, Clarendon, Gingham, Reyes, whatever – food, without fail, nearly always looks absolutely disgusting. Even if, as you well recall, it looked and tasted absolutely delicious in real life. A premium example of this seems to be airline meals; from my last post at Rani's Lodge in Langkawi, I managed to do the meals justice just about and make them look every bit in the photos as they did in real life.
But somehow, some odd combination of overly-glossy sauce plus the overly-bright strip lighting of an aircraft cabin seems to always result in airline food, even when it was actually really good, looking completely hideous. In this example, we end up with vegetables that look like they haven't actually been cooked yet, and what would appear to be some kind of mystery meat bathed in a mysterious oily sauce slick. In actual fact, it was steak and by airline standards, it was pretty good – if perhaps a bit on the tough side.
So there you go – I'm sure I could apply my mind and think of even more, but these are by far the worst offenders. What things happen to you on trips/holidays that you *ahem* try to "gloss" over?