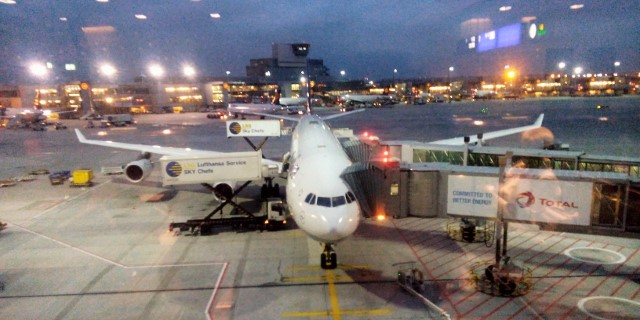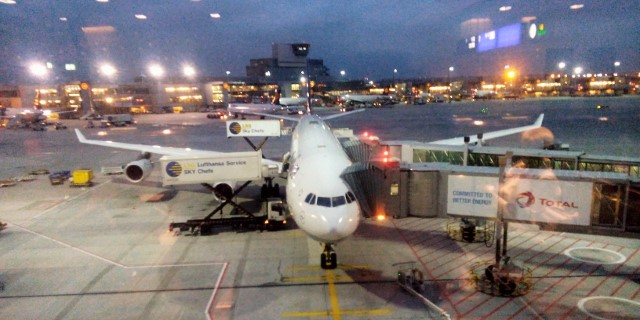 As time passes, I've become more eccentric (and I can admit, which must be some kind of a positive, right?) in terms of things that tick me off in airports – and in many cases, these things are only getting more prevalent. What annoys you about airports?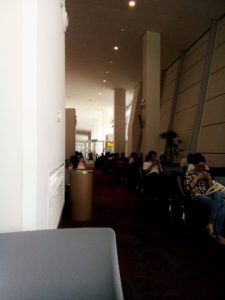 Expensive WiFi (Also: Difficult Login Procedures)
In a time that you can sign up for a 24-hour unlimited rolling pass for as little as $20USD in-flight which presumably carries absolutely massive overheads, it shocks and deeply disturbs me that some airports would still put forward any kind of charges for WiFi. Notably among this lot are nearly all German airports that I've passed through, though Dublin was also very late to the free WiFi party – in fact Delhi had free WiFi before, which is a shocking indictment on their approach to being the airport of Europe's wannabe 'tech capital'.
However, it continues, I find, to be German airports being childish in their charging – see the example below, from Frankfurt;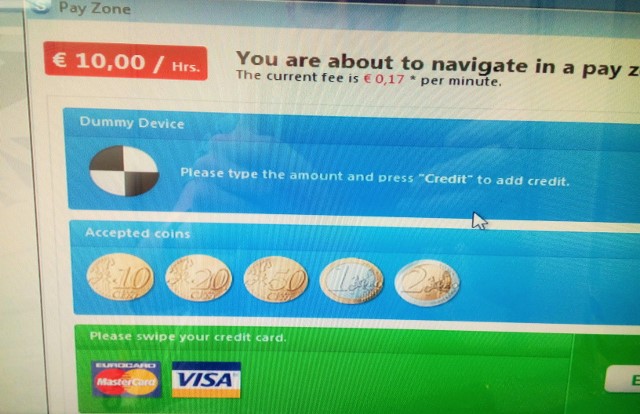 Add also to this list; airports with free WiFi but some impossibly difficult sign-up or login procedure. The one that jumps to mind here is the free WiFi by Airports of Thailand, which at one point used to send you a pin and some other credentials by e-mail (a catch-22, when you need them to log on to the internet and check your e-mail) or to your phone number, but the details in that instance, in my case anyway, would never arrive.
Hideous Waiting Areas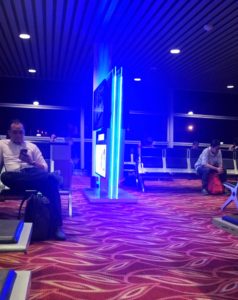 I don't know why, but KL particularly exceeds itself here in both terminals. In KLIA2, the most modern and recently-built terminal, some of the waiting areas are ridiculously cramped, with seat rows placed far too close together, very uncomfortable plastic seating and a dark cavernous atmosphere in there (see above). It's like waiting for a flight to hell. I've no idea, given the recentness of the build (is that a word? Who knows…) why someone somewhere along the construction cycle didn't point out how ugly and cramped this area would be. It looks and feels more like prisoner transport than a bright, fresh, waiting area. This is especially compounded by their – shall we say 'largest customer' – forcing everyone to wait there if the flight is running late by an hour or so.
Meanwhile over in the original terminal, it appears that some deal with Samsung or the like has meant placing these eye-cracking Samsung TV display sets around the waiting lounges. It's dark outside, the lights are somewhat dimmed, and then you're left nearly blinded by this horrible sponsored TV (given it's a Samsung in an airport, I suppose we should be thankful it's just bright and not catching fire…too soon, nah!).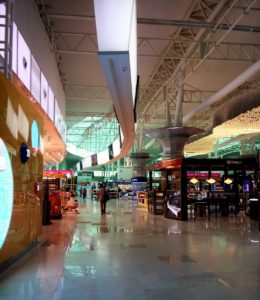 Never-Ending Walking Distances
This one seems to go hand in hand with the ever-increasing trend of airports trying to make cash first and foremost. Airports actually seem to be getting worse and worse at this, at the great expense of (here comes a 'work comment' from my day life) decent user experience. Terminal 2 in Dublin Airport for example routes you apparently needlessly through security and in a sort of a zig-zag through an ever more cramped duty free area. Terminal 5 at Heathrow has always been a massive pet peeve of mine as you pass security and have to then go off in search of the escalators to get down to the departure floor, passing heaps of shops both upstairs and then downstairs. If I was a total cynic, I'd almost say it was completely deliberate.
Meanwhile, again, KLIA2 here has taken this one to an absolute extreme – massive open shopping spaces that, as you try to progress through the airport, funnel into increasingly narrow and never-ending walking spaces. There are so few airports I've ever been to where the 'Walking distance 10 – 15 minutes' printed on a boarding card or wherever is actually not just true, but probably a dramatic understatement.
So those are my airport pet peeves? And you know what, they're only getting worse! What are yours?