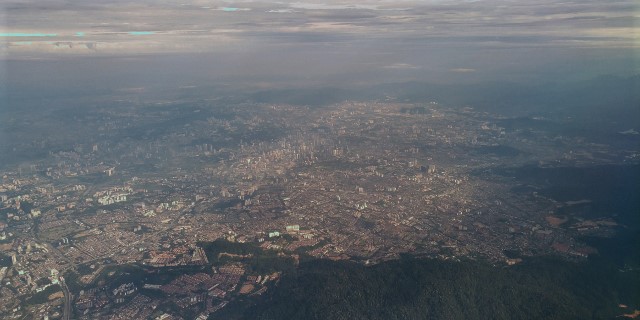 For my trip up to Phnom Penh to catch up with an old friend, I finally came around to redeeming my spare Malaysia Airlines Enrich miles for business class. I'll be honest and say the main reason for business in this case was to have a pretty chilled out flight up given the early morning departure – and to most likely get over a hangover on the return flight back, without having to wrestle with the hordes to find a spot for my hand luggage.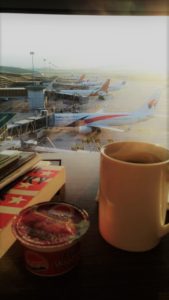 Since I obtained BA Gold, I haven't credited anything whatsoever to Enrich and with massive devaluations coming into their program soon, along with the difficulty of earning miles in the first place, I've been literally waiting for a crafty opportunity to use up these air miles and be rid of them once and for all.
As with all encounters in Malaysian airports with any airline it feels like, the ground crew – especially the snarky check-in agent at business class – were as grumpy as could be and not at all representative of the otherwise excellent service throughout.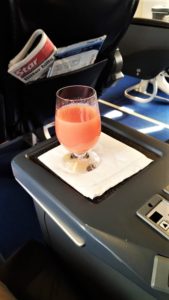 The Malaysia Airlines 'regional' lounge does a fine cup of coffee, and I have to admit I skipped breakfast in favour of a quick shower instead. OK, so the shower poured simultaneously out of both the shower head and the weird faucet at knee height, while the toiletries seemed especially watered down – but you know what, the ability to shower during otherwise wasted time on such an early morning departure and get those extra few minutes sleep is, for me anyway, totally invaluable.
Unfortunately, and I know this is something I've moaned about before, but the flight up to Phnom Penh was with one of Malaysia Airlines' antique-era Boeing 737's. No personal in-flight entertainment or USB ports, just an outsized black leather armchair – and, thankfully, the signature guava juice to make it all better.
The departure out was beautiful, passing off to the side of Kuala Lumpur city centre and onwards.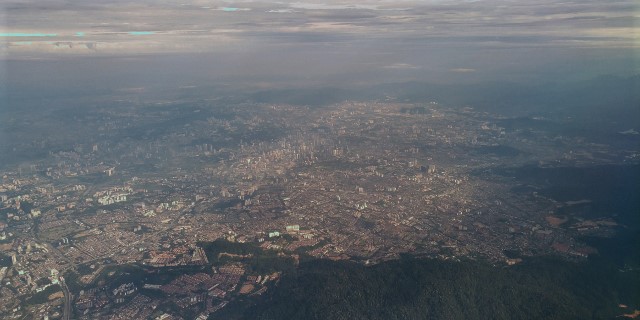 Malaysia Airlines, as I've said before, perhaps don't do a wonderful job with hard product; but their in-flight crew and food really do consistently go above and beyond. They seem to have a knack for serving great food at the 'right' portions conveniently for my taste (i.e. not the tiny piece of food on an otherwise huge plate you sometimes see) and their crew are nearly all delightful.
The only unusual let-down exception in this case was the cabin crew lead, a Mr. something (I'd remember him if I saw him, his blazer was far too large for him, which was unfortunate since he seemed to love wearing it at all times) who ventured out into the cabin just once during the entire flight and was otherwise nowhere to be seen, leaving his colleague extremely busy throughout serving us.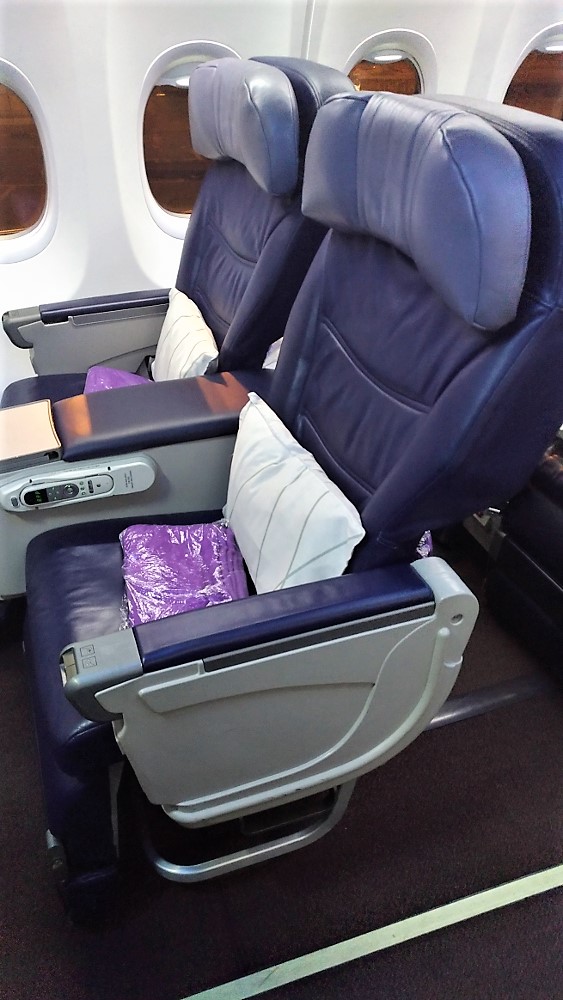 During the course of the flight, awkwardly, I came to require a pen to fill out the customs declaration form for Cambodia. Having argued so loudly I could hear them through my headphones, I chose to turn around and interrupt the couple having a domestic behind me and ask for theirs. Not only did I get the pen, but it also brought silence on their argument for about a minute and a half. Success all round!
On the return flight, we were treated to a far newer plane and one with which I am far more familiar; outsized purple armchairs and a screen that, while impressive to even have one, is beginning to look a bit on the small side as more other airlines modernize their fleets.
This time around, there were no arguing couples and the whole journey was incredibly peaceful – punctuated only by mealtime once again (having seen the menu the day before on my flight up, I took the menu and recited my order, only realising afterwards I never actually opened it – probably not for the first time, I'm sure the crew wondered about my mental wellbeing) and topped off with another slow descent past KL, before flying out over the sea to turn back for KLIA.
I've flown Malaysia Airlines business class now a whole bunch of times and the common theme that comes through for me every time is; don't expect the world's most amazing business class product by any stretch, but the food and crew make this one well worth it every time. For sure it won't be long before I'm seen sipping guava juice up front again…