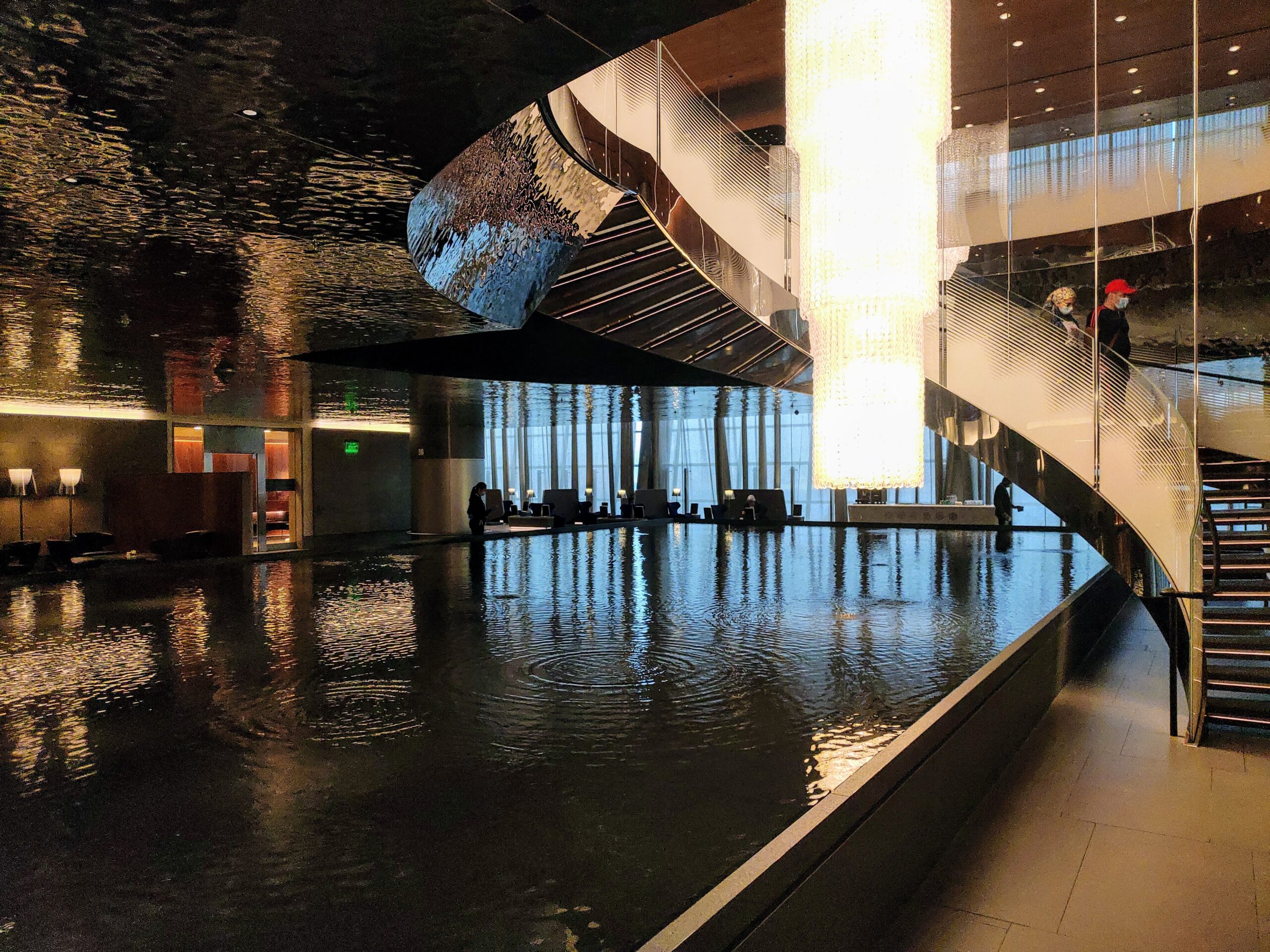 Airport Lounges, 2023 – Worse Than The Terminal
As travel has so significantly rebounded through 2022, one unfortunate casualty of the explosion of "pent-up" premium travel demand – increasingly – appears to be the once-tranquil airport lounge. Sure, not all lounges were ever equal, but lately I've noticed that even the most luxurious of lounges are suffering from the hordes of hungry, thirsty, entitled passengers.
So how did we get here – and how does this situation improve? I've no idea, and I'm not an airport infrastructure specialist, but I thought I'd indulge in some possible directions we go from here.
My home airport, Dublin Airport, has two (airport-operated, as opposed to airline-operated) lounges in Terminal 1 – both, at peak times, now very cramped, uncomfortable and of declining levels of quality and luxury. Take for example, the stipulated "2 drink" maximum, which is hardly a manifestation of really being spoiled. On my last visit meanwhile, there was a queue to get in, and then there was a queue of constantly circling passengers just looking for a seat.
The Turkish Airlines lounges (both domestic and international), similarly – and very surprisingly considering how recently built both are – were pretty hectic, and certainly the domestic lounge was shy of sufficient comfortable passenger space during a morning peak time wave of departures. So – Why?
The answer seems reasonably straightforward; in the case of airline-owned lounges, the effects of pandemic era status extensions has given rise to many, many status passengers with eligibility to visit – coupled with almost flat-out premium cabin demand. In the case of airport/independently-owned lounges, like my Dublin Airport example, there is both of the above, and also the addition of pay-in passengers to factor in. Dublin, for example, has lounge access prominently available on their website.
What I have found particularly interesting in this situation, has also been the steady erosion of airline-operated lounges outstation; Kuala Lumpur International Airport, for example, no longer has the wide number of airline-specific lounges they did only a few years ago such as Emirates & Singapore Airlines. We're now left with Malaysia Airlines, and the pretty dismal offerings from Plaza Premium (including their 'First' lounge) or the Sama Sama Airport Lounge.
This begs the question – have airports realised that the increased demand for lounge access is best served by an independent operator? Or, more likely, that there's greater commercialisation benefits to not yielding the space to an airline operator?
If that's the case, then what way is there around the likely decline in outstation airline-operated lounges in favour of massive come-one-come-all airport/independently-operated lounges?
Assuming that airports will increasingly seek to better monetize this otherwise useless, generally top-floor space, either by opening their own or appointing an independent operator – with suitable commercial terms – to open their own lounge – and that the quality, comfort and service levels will remain much as they are today (average, but nothing special), then;
How does that impact airlines ability to unbundle business class fares, as we've seen Qatar and Emirates do? At first I thought this might be negative – after all, who wants to pay an additional business class premium to access lounges that turn out to be not very luxurious at all? On the other hand, I realise this might actually be a significant source of fare upselling if airlines are able to retain lounge capacity in a better, more premium experience. Does this almost force unbundling by virtue of too many people trying to access the same product?
How do airports do a better job of monetising this new revenue stream? Sure, it's easy to just find some attic space, do it up, and more or less leave airlines no other choice but to pay or not for their premium passengers – all while selling to the general public. But is that it? Surely the market is somewhat ripe for segmentation – if we expect that airports want and need airlines' to be successful, then attracting high-paying premium passengers is an essential component in that. So why not offer one lounge for status passengers in economy, and pay-in passengers of any airline. Then, another, more premium lounge for actual premium cabin passengers – you could be sure this could be small enough given the certainty over total required capacity. Then lastly, some kind of airport-only highly exclusive experience – being driven to the plane, private suites, etc.
How do airlines push for something more akin to the above and not the one-size-fits-all approach we have today? Not easy, it feels like, unless airports themselves also realise the futility in this as a means of generating increasing premium revenue – in what is becoming an increasingly un-premium experience.
Lastly of all, does any of this matter? Does the demand for premium travel tail off in a couple of years once we've all had our – very expensive – fill of premium travel, airlines are happy not to have to manage so many outstation lounges, and airports left filling them with a more desirable capacity – as opposed to the bursting at the seams experience of today?
In the meantime, for most of us, as far as I can tell, the outstation/independent/airport-operated lounge situation (especially, but also home airline lounges) is likely to be tricky over the next few years, and will almost certainly impact perception of premium cabin travel and value for money. Will this come to be the new standard on the ground, or are we living in a temporary moment of over-the-top premium travel? What do you guys think?
(Also, thank you for reading – as a keen industry observer, from the outside, I will be sharing some opinion pieces like this over the next few months to see how they're received, aside from my regular travel content. Please let me know, by comments or by getting in touch, what you think of these longer industry opinion reads).