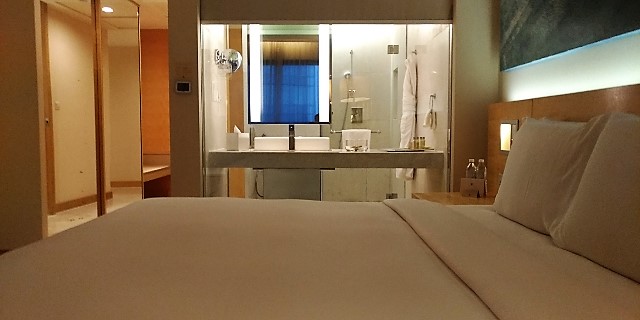 Pre-Christmas Relax at Doubletree, KL
With a whole bunch of Hilton Honors points belonging to my Mother to be used up, combined with no plans to head back to Ireland for Christmas, I decided to bail in to the Doubletree by Hilton, Kuala Lumpur, for a few nights over the weekend before Christmas this year, and see how it shapes up.
It strikes me as one of the oddest hotels generally; set back inside what is effectively a very modestly-trafficked shopping center at one end of Jalan Ampang, one of KL's most major thoroughfares, inside a building that can't even really be seen between the two neighbouring mega-office blocks.
Checking-in didn't take long; despite a bunch of staff standing around at the reception desk, only one was actually working and after some confusion caused by the booking being under my mother's name, I was quickly charged the requisite Malaysian 'foreigner tax' (10RM per night at any accommodation, a charge, which I feel confident in saying does more to put me off staying in Malaysia as a foreigner than encourage my sense of domestic tourism development), handed a warm cookie and sent on my way. No credit card deposit needed by the way.
This hotel – and in fairness, they are undergoing a modernization program on this right now – has a critical issue with their lifts, which are among some of the most illogical and slow-moving I've ever waited on. Going up or down any time felt like a major chore and began to actually contribute to me not really wanting to leave my room, or if I did, leaving and going on a big trip; pool, gym and shop before returning upstairs again.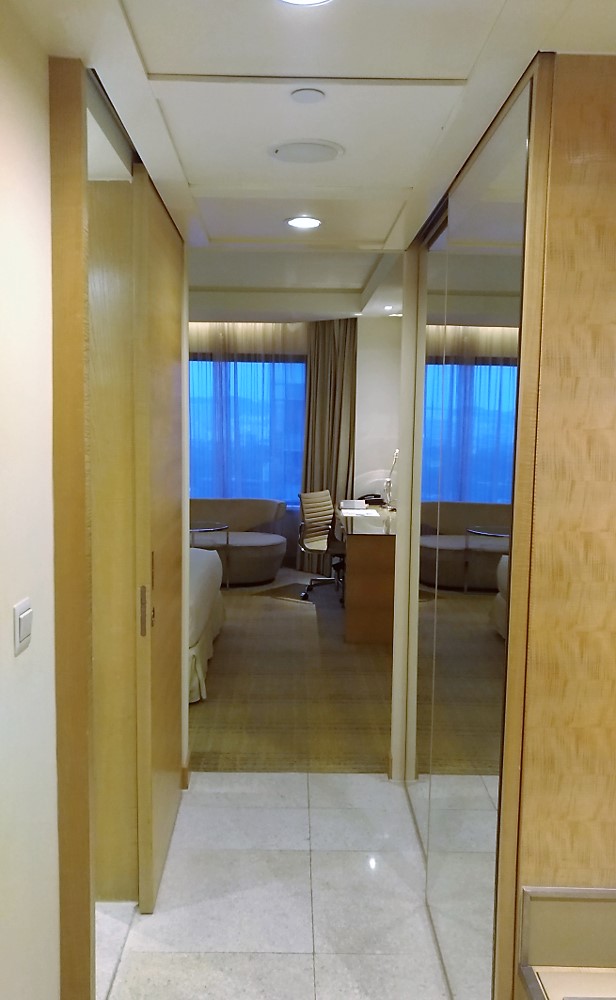 My room, 2628, was at the very far end corner of one of the wings and had what was quite possibly one of the longest hallways of any hotel room I have ever encountered. The room was pleasant, well-sized and clean – thought it did show signs of old age, with a small tear in the bathroom blind, a TV that didn't actually work until repaired, some marble staining on the bathroom floor, a shower that seemed slightly split-personality between very hot and lukewarm, and the like. Granted, it still looked well, but as is so often the case at Malaysian hotels (less so with international brands though), maintenance appeared to be wanting to some degree.
Similarly, I was not entirely appreciative of the very tiny bottles of shower gel and shampoo that were left out, that permitted a maximum of around 3 showers before being totally empty. In previous situations, I've seen hotel housekeeping staff leave additional bottles, but not in this case. On the second day in fact, no toilet roll whatsoever was left and I ended up having to call 'Careline' – which also took an exceptionally long time to be answered – to ask for some. I always take 'service requests' as a sign of how the hotel performs, and was disappointed that no apology was forthcoming and when the toilet roll arrived, it was literally just handed to me at the door with no apology or whether I needed any more toiletries, etc.
The gym – when I finally got down there in those lifts – was reasonably well equipped though for a hotel gym, although the temperature was oddly warmer inside the gym than even in the lifts, which doesn't seem like a great idea in a room where people presumably will be getting even warmer. Likewise, the pool is quite oddly enclosed within the middle of the building structure, but still perfectly pleasant. One area here that needs definite improvement was the level of service – despite leaving menu's out around the sunbeds, you would be very, very hard-pressed to actually order anything without getting up and going inside to the restaurant to order it for yourself. In my case, it took me around 20 minutes to finally flag someone down (by waving frantically into the restaurant) to order a pint; hardly the service level you would expect of a pint of beer costing close to €10.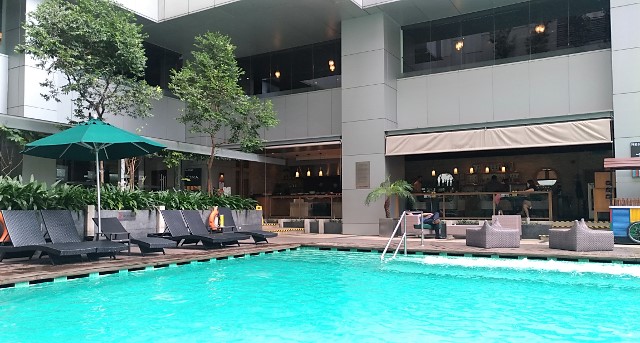 Nevertheless, the pool was very pleasant and I spent most of my Saturday sitting out, taking in the rays – and the pints.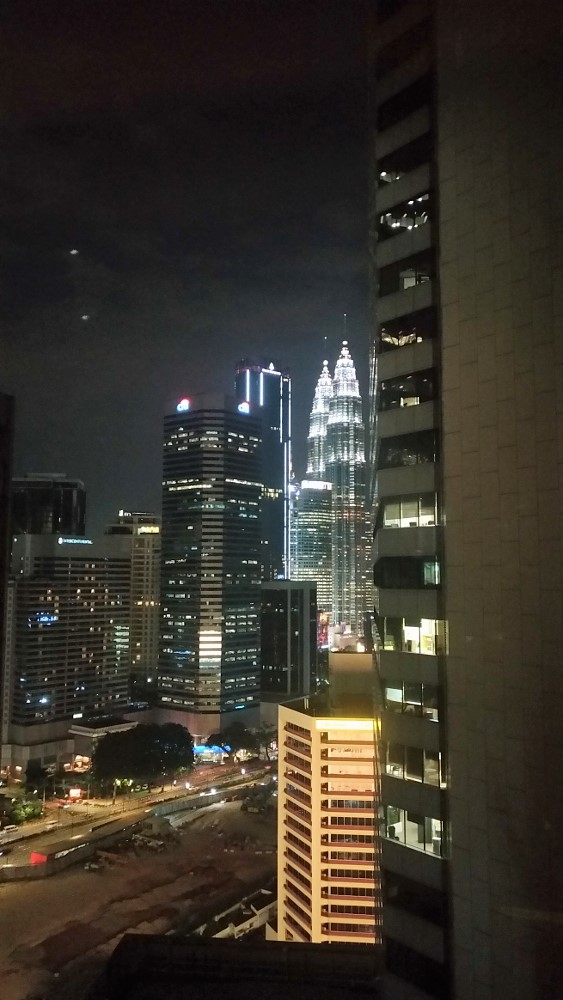 Finally dinner time was upon us, and it was off to 'Tosca', the Italian restaurant (incidentally the same one I had had to pretend I was drowning in front of, to finally order a pint) for the evening meal. I dined here a few years ago when my family were visiting – also over Christmas – so was keen to see how it stacked up. To be honest, I felt here too that standards had dipped somewhat; our waiter was very attentive and the menu surely has something for everyone – but the Quattro Formaggi pizza seemed a bit bland, while the other pizzas all included 'Turkey' salami/pepperoni as opposed to what was formerly beef, which just doesn't appeal to me in the slightest. It was quite stodgy and while I would say it was 'pleasant', nothing very amazing for the price.
So, coming away from my stay, what did I think? Well, I was using it to burn points and as a pre-Christmas staycation break – and that went very well – but for the room rate, I think in 2018 and heading into 2019 considering maintenance, location, service, there are many better options in Kuala Lumpur city than Doubletree KL.