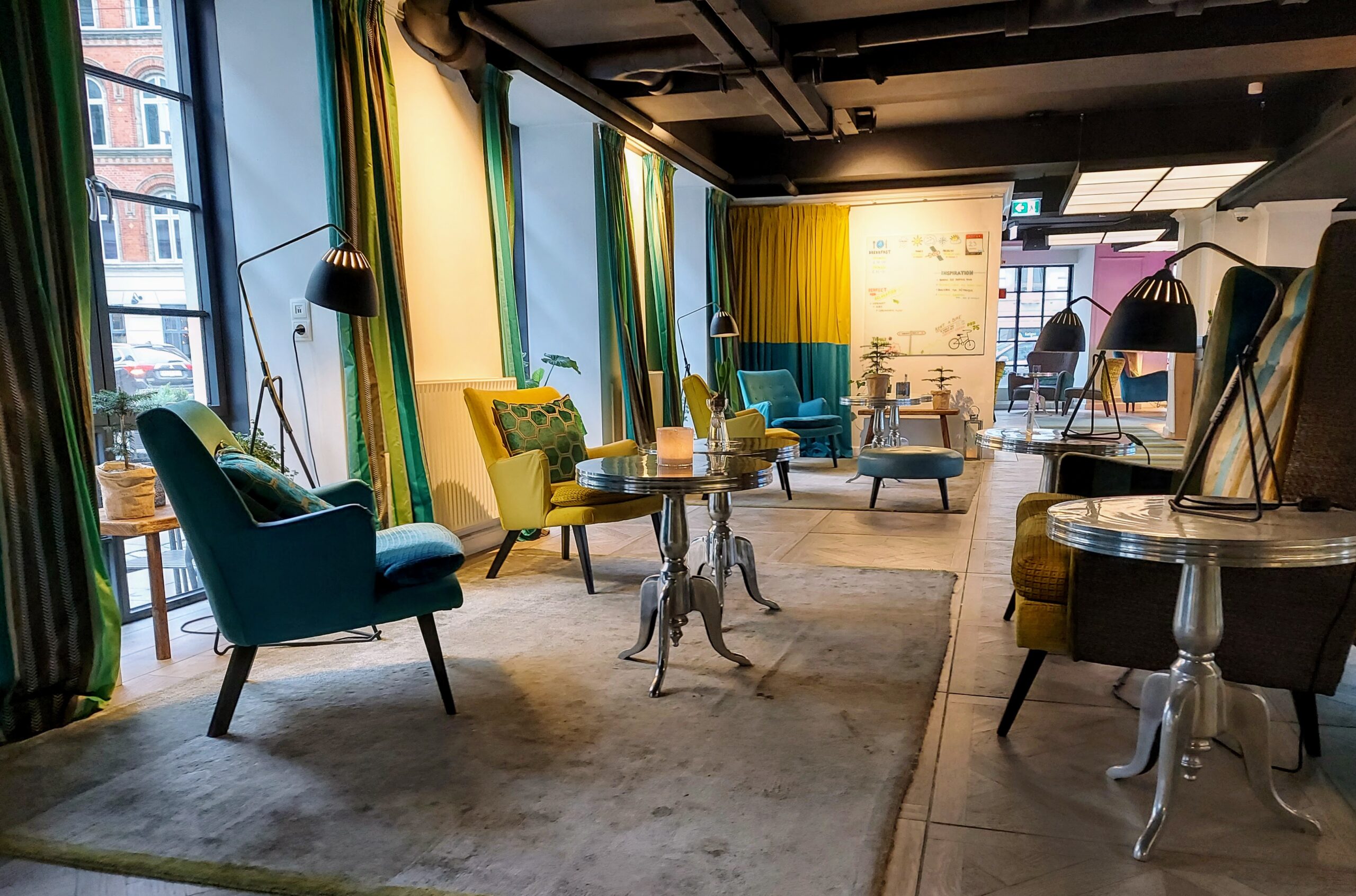 After discovering that Copenhagen is largely void of brand or easily recognisable hotels, the Absalon Hotel came highly recommended and with the location looking more than suitable for our needs, I booked in for 4 nights (which would become 3 due to a flight drama – to be covered at a later stage, ideally when I've a bottle of whiskey to hand) in the Superior Room.
Unfortunately, three days prior to arrival, I was contacted by the reservation manager letting me know that maintenance work on the hotel meant the Superior Room was no longer available, but that we could instead be accommodated in an 'Original Room' instead, with a compensation of a DKK100 bar voucher. While I understand that maintenance needs arise, 3 days was a little short notice, and we had already booked two other parties into the same property so making a late change was no longer feasible. Incidentally, 100 DKK won't let you go wild in the bar – but however, a new room was found and that was good enough.
Entering the hotel, first impressions would definitely describe the style as eclectic. A reception desk sat in front of us, while the bar/restaurant veered off to the left, and a comfy lounge area presented itself on the right.
Check-in – despite now being a day late – was swift and, now cutting it very fine in terms of our time in Copenhagen, we raced to the room without further delay.
First impressions; for an original room, I was very impressed. The room was spacious, with views out over a neighbouring junction, and a tight but more than suitably-sized bathroom tucked in behind the main room space.
The bed was adequately comfy and, despite being in the depths of January, the room was very well heated – sometimes actually, we had to open a window or two to try prevent slowly baking in there.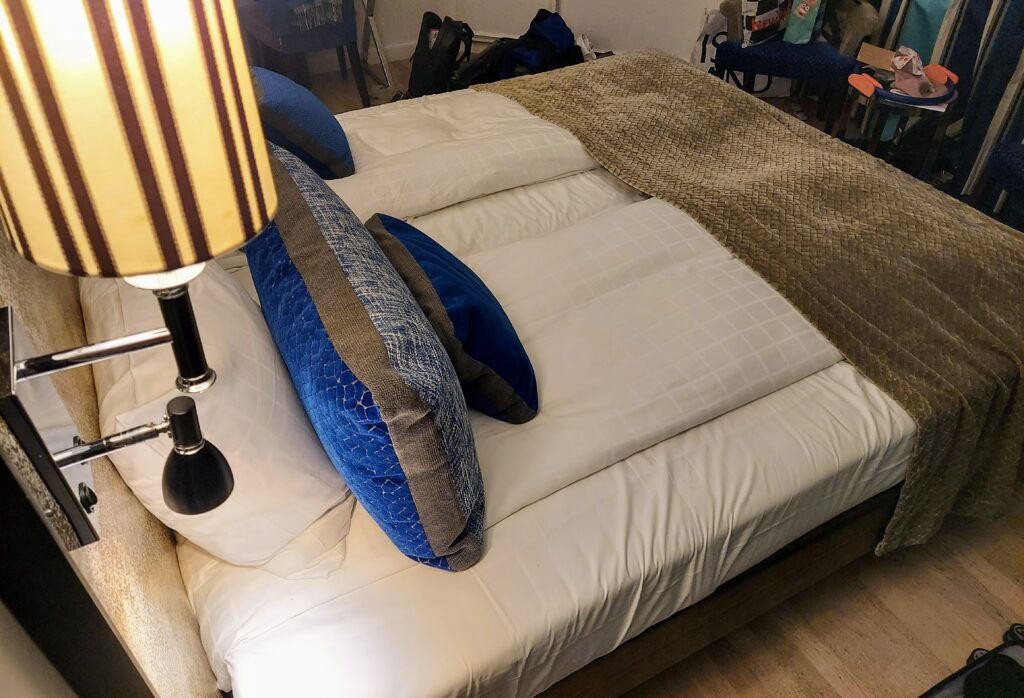 On the minor downsides, street – and neighbouring room – noise for some reason was quite acute throughout the property (I heard the same from the other two guests in other rooms also), and the location, while truly excellent in terms of convenience, appears to be sited in something of a red light district.
Breakfast on offer each morning was excellent and staff were quick to replace items and bring rounds of coffee – once it was evident you were there for breakfast and not using the bar as a place to lounge before heading out for the day.
The bar – always one of my favourite amenities – was also very comfortable, and a great place to meet people given its proximity to the entrance.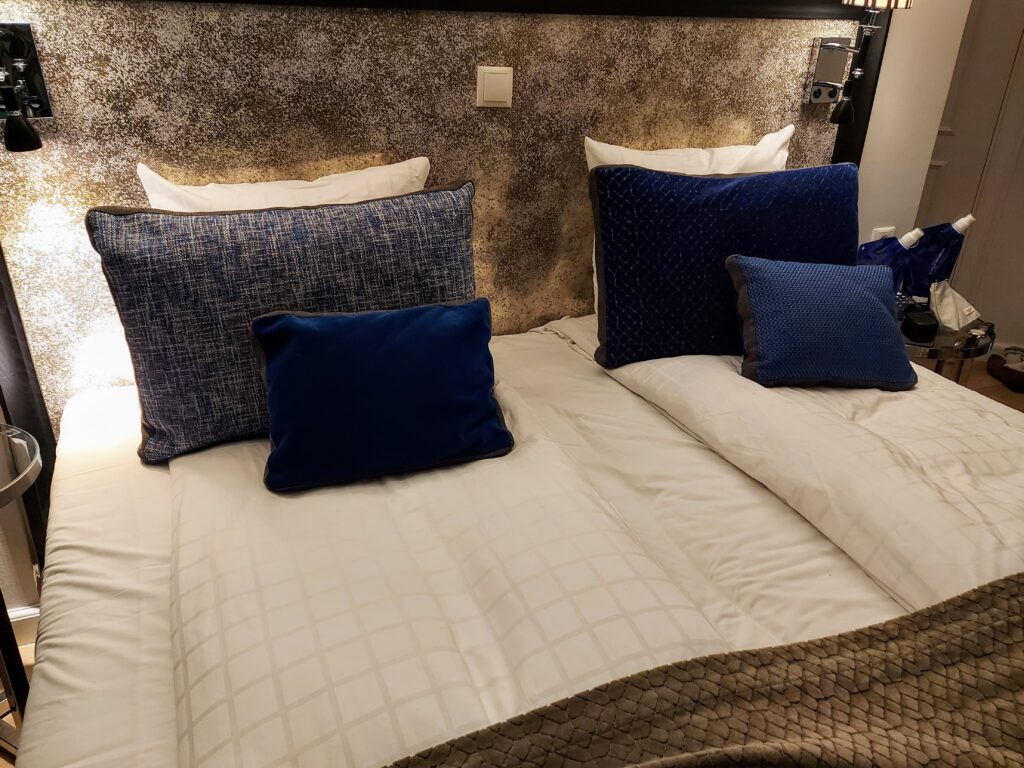 Overall, hotel properties in Copenhagen are pricey and this was absolutely no exception – but it also offered everything it needed to for a quick weekend break; location, convenience, and comfort.