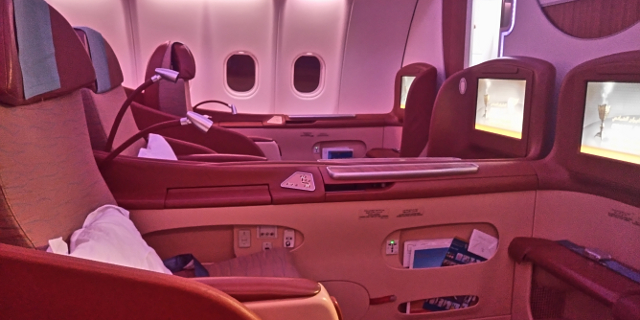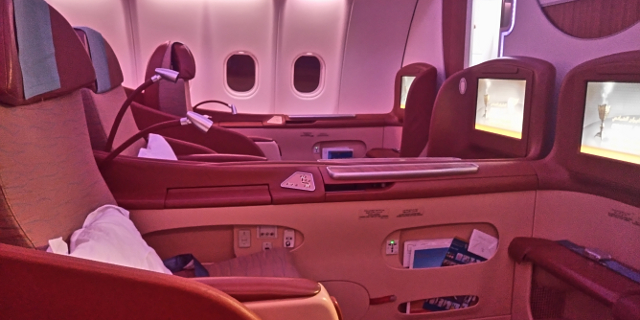 For those of us living in Kuala Lumpur, the journey down to Singapore is nearly something of a rite of passage. I've tried every way possible to get between A and B in as pain-free and timely a manner as possible; flown with a multitude of carriers, tried bus companies and yet still haven't settled.
This trip, I wanted to settle it with a simple question – can the ultimate in luxury on a flight and the ultimate luxury in bus travel between the two cities really compete? On the face of it, factoring in time to the airport, check-in, hanging around, flying, then immigration, etc. should actually make time a close call. And for the uninitiated, there are some intensely upmarket buses between here and Singapore.
So, the flight down. Honestly, I'm a Malaysia Airlines loyalty member but for the ultimate in odd airline choices – and incidentally, the undoubted most luxurious business class between the two cities – Oman Air was my choice, with their very unusual WY823 'leg' from KL to Singapore, having arrived in already from Muscat. What an absolute time to be alive.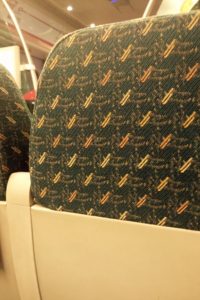 So first things first for this experiment; getting out to the airport. The fastest way out to KLIA is the KLIA Ekspres train service. Now, friends and even regular readers will know that in recent times, I've all but abandoned this service – it's nearly always full since the extension out to KLIA2, and then topping that off, the prices rose an absolutely ridiculous amount early in the year. In other words, for not much extra, you can probably get an uber or even take a taxi on the meter.
However, it does put itself out there as a luxury method of transport to the airport and that's what this was about; so off I went. Firstly, the fixtures and fittings are clearly getting worn; bits of fabric was hanging off the underside of some of the seats, the white has now gone beige and you can't even really enjoy peace and quiet as they play advertising and infomercials all the way out. To top it off, there was some problem which we were kept completely uninformed about that kept us sitting just outside the airport train station for 10 minutes or more, with no idea when we'd get going again. Not wonderful.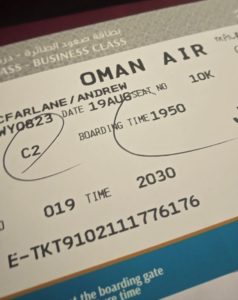 Moving along, business class check-in was a breeze with Oman Air, through security surprisingly quickly and before long I was in the Malaysia Airlines' Golden Lounge. The food, if I'm being honest, was pretty bland though the service was great and the staff were absolutely all-smiles. I feared, being initially unable to spot it, that the bar had been also removed but after a few circles of the lounge I finally found my way to the bar, which was neatly tucked well away from where you might accidentally find it.
Finally it was time to board and I nearly sprinted on, so eager to maximise my arse-in-chair time for this tiny, pathetic 1 hour journey. Oman Air's business class is a truly beautiful sight to behold – it has the layout and seats of many other airlines' first-class products. I took my seat in 10K (the first row, confusingly) and within seconds the champagne was popped, out came a hot towel, followed by a glass, followed (finally, and joyously) by the champagne.
And with that, eh…boarding was complete. I looked around and realised I was entirely the only one sitting in the business class cabin. Not a single other person. Economy seemed to be not too dissimilar and in such a large plane, I don't think I've ever gotten off the ground from a standing start so quickly in my life.
So, this is how the flight went; me awkwardly taking pictures of this completely empty and yet ridiculously well-appointed cabin, trying every button to see what it did like a 6-year old, and doing my best to drink as much of the champagne as possible while simultaneously of course trying miserably to exude the air of well-seasoned business traveller just needing to unwind after a tough week. My tactic for this short flight was to sip my glass timidly every time the crew passed by, and then more or less chug it once they'd gone past knowing they'd be back again a minute or two later.
There was no meal service as such, but there were snacks including this delightful desert selection; of course if it was a selection, that was lost on me, as I completely cleared the plate in no time…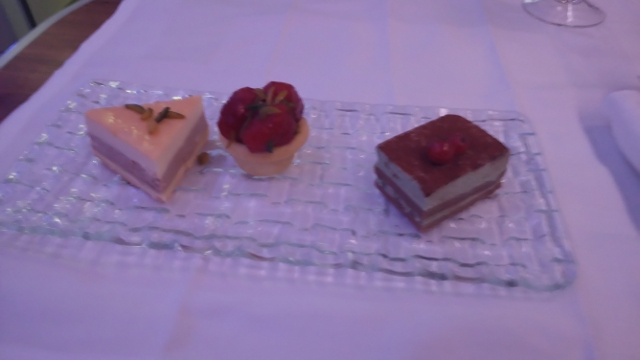 I reclined my chair, which was one of the most comfy things I've ever sat in, thought to myself 'this is the life' (and then chugged my champagne of course, because the cabin crew had just gone past and as we all know, time is money) and imagined how well you'd sleep in this chair all the way to Europe. I'll answer; you'd sleep like you'd never slept before. Somehow I find a solid business class cabin like this encourages restfulness if nothing else than by sheer virtue of not being shoved up against the headrest of the person in front. The spaciousness itself is almost overwhelming.
Before long though, we were on our way back to earth; descending as we gently tilted and made nearly a full circle around Singapore. The approach into Singapore is quite something; city views out one side and the incredible mess of ships out the other.
With that, we were back on terra firma and my luxury-in-the-air part of the trip was over and done. So how would the luxury bus service back be?