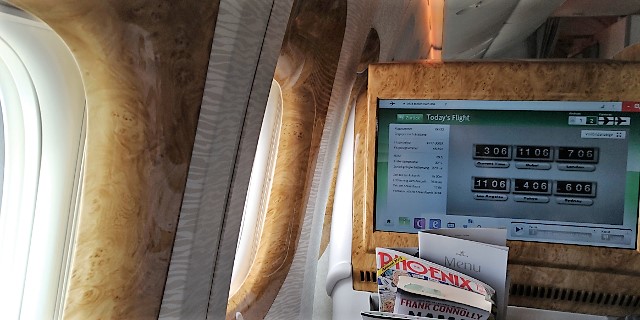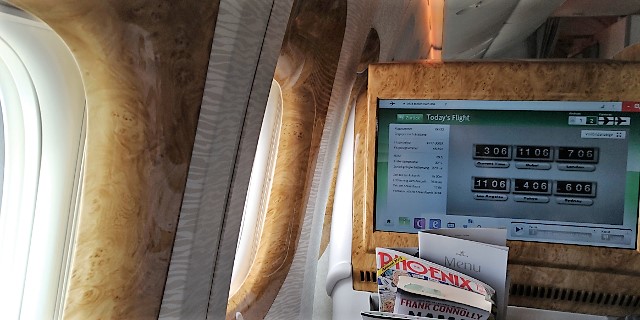 I was recently – and very unusually – sent somewhere other than the 7-11 for work and thankfully, without so much as uttering a word about not wanting to travel in economy, I was kindly put up in nothing less than Emirates' Business Class product, for the trip to Brisbane. The only catch? Well, pretty major to be honest – it involved an irritating connecting flight down to Singapore. And who would this be with? Ehm…Jetstar.
I'll be honest – I had no idea Emirates and Jetstar even had any kind of commercial relationship and from the immediate outset it seemed like the most uncomfortably awkward pairing of all time. But, never the less, it was a business class itinerary and I was keen to see how this whole thing would pan out with Jetstar, a dedicated low-cost carrier, interfacing with Emirates, one of the most unashamedly bling-tastic opulent carriers out there.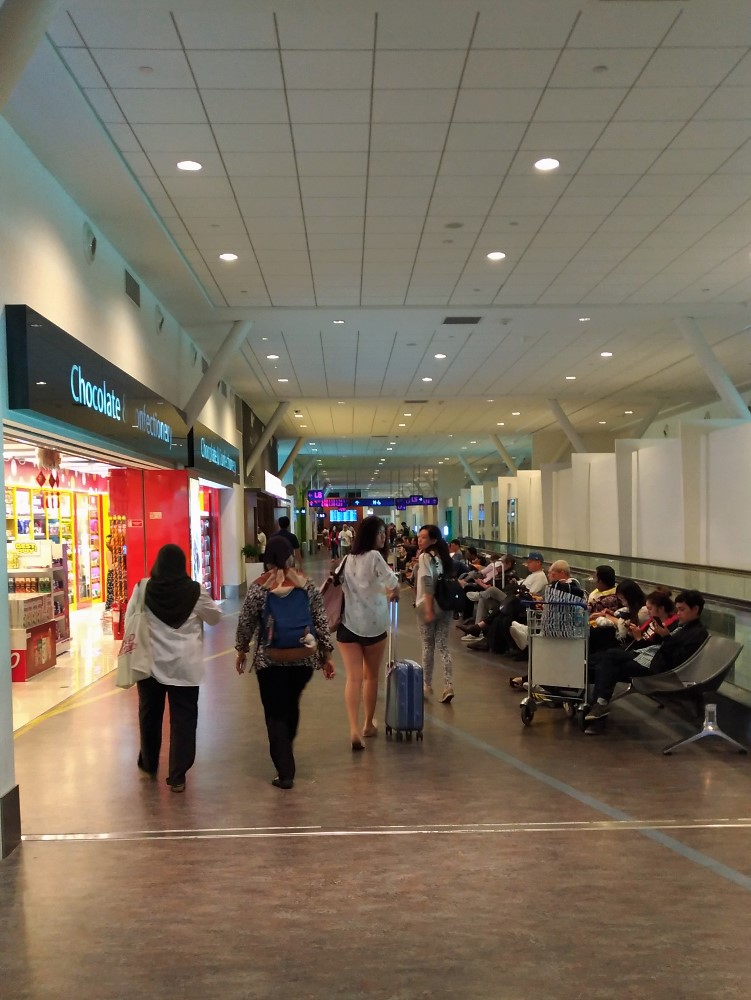 So how did it go? Well, on the way out of KL, departure with Jetstar was out of the low-cost sorry, I mean 'hybrid' terminal KLIA2. It's hybrid because it totally doesn't work even slightly as the low-cost carrier terminal that low-cost carriers actually like, like it was supposed to be; it is ridiculously large, mostly geared towards maximizing shopping revenues at the major expense of usability and convenience for both passengers and airlines, and clearly ill thought-out with retrofitted travellators appearing throughout. (As an aside, quite how they think they can charge the same rates for this place as KLIA1, I will never know – it's probably the one thing I 100% agree with AirAsia on).
I'll be honest; check-in was the standard low-cost affair with a snaking queue but probably the biggest check-in disappointment overall was Jetstar's weird insistence that I sit in the first few rows – but in a middle seat when, with hours to spare in Singapore, an aisle or window somewhere further back would have been far preferable. On-board meanwhile, the 'business class' niceties extended as far as a miniature bottle of water and a dry banana muffin of some description. My seatmate meanwhile, who was also flying onwards with Emirates but in economy, got the exact same thing (as well as the far more coveted aisle seat).
I haven't flown Jetstar for years, but to be honest the last time I did – I thought it was pretty good for a low-cost carrier here in Asia. Reasonably modern A320, nice crew and overall good service. This time though, it was like they were going out of their way to be as dreadful as possible before connecting on with the OTT Emirates product. An ancient plane, a table top that had dried in food, crew who had no idea (and I mean no idea) about the cost of anything in Malaysian Ringgit, plus of course that awful middle seat (which they tried to give me on the return also, only I told her absolutely no way).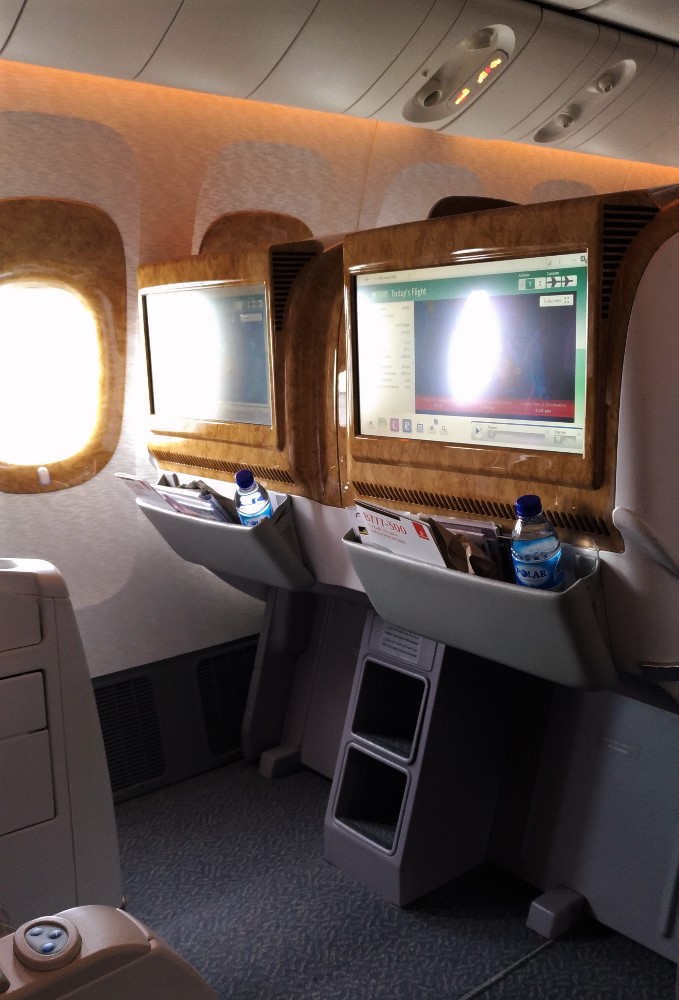 Meanwhile in Singapore you enter the absolutely mind-blowing Emirates lounge, which looks and is spectacular before heading on to Emirates' completely over-the-top business class on their 777. OK, the only – and I mean only – major rant I can make, which of course pales into total insignificance compared to the total mismatch that is this codeshare partnership, is that 7 across on a 777 is absolutely unacceptable at this stage I firmly believe. Actually, scratch that, having to climb over someone to get out depending on your seat is totally unacceptable. For an airline that pushes out the ultra-luxury credentials at every opportunity, I really can't believe this is their best effort on so much of their route network.
However, the difference for the passenger between flying to meet that Emirates flight, and being on the Emirates flight is just night and day. This is a partnership that honestly, leaves a bad taste in the mouth.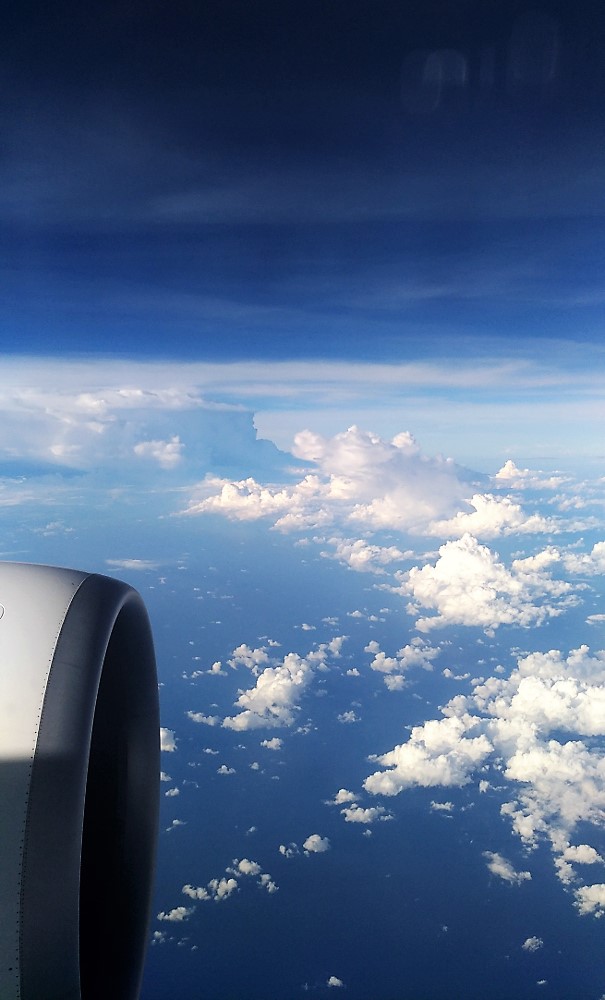 On-board with Emirates, their crew and facilities is where they truly excel – and for me, this was the key areas that make it such a long-lasting premium product, not the faux wooden window frames or electric shades, or anything else. Our cabin crew (mostly some guy Theodros, that I interacted with the most on my flight) couldn't do more to keep you happy, the food was really very good, the menu, in-flight entertainment, WiFi; all outstanding compared to others.
Topping it all off both ways and something I will never understand why other carriers don't emulate was the wonderful free chauffeur drive service, meaning I arrived and departed from Brisbane totally hassle-free. I presume Emirates have negotiated some amazing rates for this service globally, so I presume it's not beyond the ken of other airlines. And yet, pretty much no other does?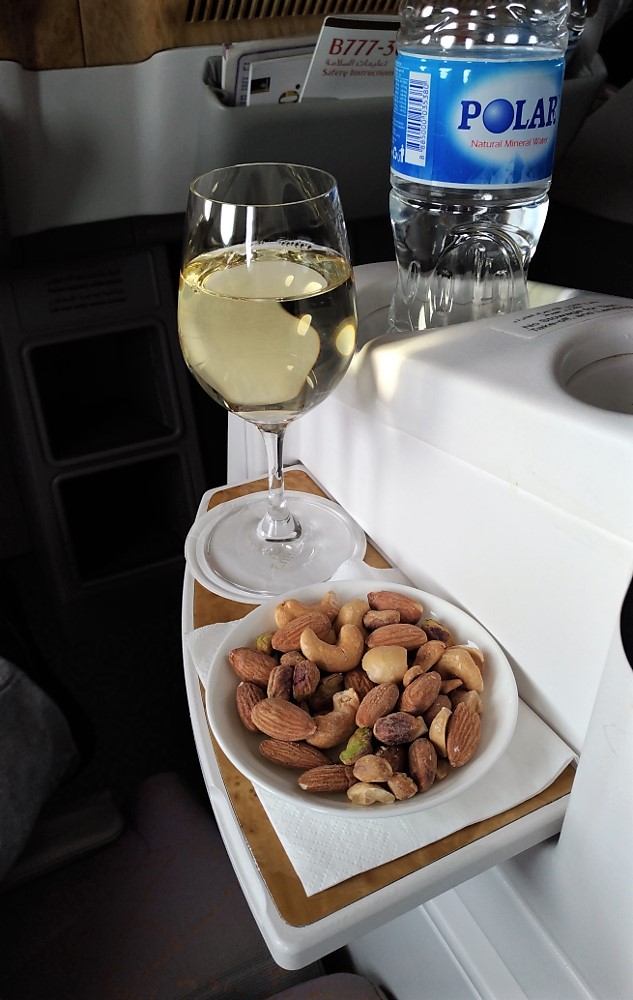 On the return meanwhile, I had become ill in Brisbane and reclined my seat, grabbed the mattress sheet and duvert ASAP for a big sleep all the way to Singapore; helped by a clever pack of stickers from Emirates that allows you to highlight whether you wish to be woken up or not. Unfortunately though in Singapore connecting to Jetstar, there is no lounge made available and so there was nothing to do but sit around and think about life until the flight.
Honestly, I'm rarely so animated about something but this partnership actually is worse than ill-fitting. I've never flown Emirates business class before and while 7-across is definitely not my thing at all, their service, facilities and overall atmosphere could easily see me trade my direct flights to London and on to Dublin in exchange for one-stop in Dubai; but, any flight that would ever involve flying with such a totally mismatched partner down there from an unpleasant airport terminal, with no lounge access, to an unpleasant aircraft with unpleasant crew and where benefits such as chauffeur drive don't extend as a result, would be a total no no for me.
For me, this itinerary – yet all ticketed on Emirates – was like two very different worlds colliding; while those worlds are telling you this collision was a co-operation at the same time.