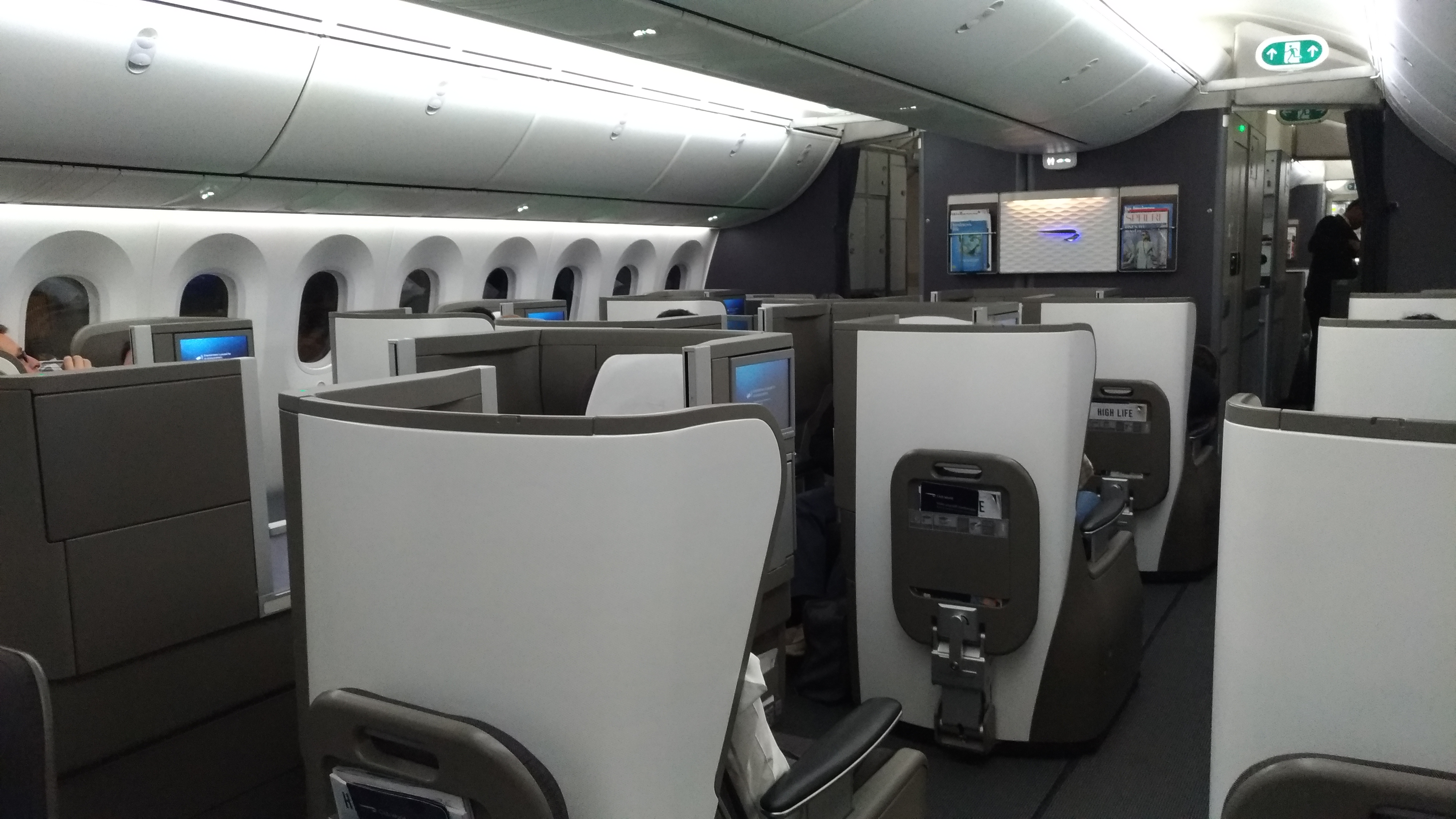 Owing to the fantastic coma-like sleep (likely alcohol induced) I had in British Airways' ageing Club World business class cabin last year to Dublin, I elected to repeat the cycle again this year for my yearly crusade back to Dublin. I'll be honest, it helped that I also needed about 400 tier points to renew my BA Executive Club membership in Silver for another year. Interestingly, BA seems to always have tinkered with something on each trip I have with them, so I was keen to see what had been shaken up this year.
The cabin on British Airways comes in for very heavy criticism – once again, I lucked out with Row 13 and Row 7 window seats going over and coming back on the 787-9, meaning unimpeded aisle access. But you know – plenty of airlines suffer from this aisle access problems, the most obvious being the very over-the-top Emirates on the majority of their fleet, and yet somehow they don't seem to get half as much stick for it. I know it's not to everyone's taste either, but the cold, brushed steel and charcoal look throughout the cabin seems very 'European' to me (yes, we like our cabins to look as cold as our weather for the most part), and much more to my taste than the Middle East 'look how much faux mahogany we stuffed into a cabin' look.
One aspect of BA's service is – apparently – new plates, glasses and the like. As a result, you are offered champagne as a pre-departure beverage, but it looks like an absolutely pathetic amount considering the size of the glass. I've seen speculation on the internet that it is '2 fingers' height of bubbly and you know – it's true – regardless the size of the persons hand, which is quite a feat. Considering my glass was topped up nearly to overflowing later on in the flight, I'm not sure what purpose this serves other than excruciatingly obvious cost-cutting.
I'm a huge fan of – and I never thought I'd say this years ago, when scoring the cheapest flight was my only goal – the new bedding. It's slightly unfortunate that it has to all be placed in the overhead bin for taxi- and take-off, as it means you definitely need to get up and retrieve it at some point – but it is exquisitely comfortable, packaged and presented well and does a solid job of keeping you comfy through the night. The BA Club World seat, while on the very tight side, I still find one of the best – by virtue of having open leg space and no awkward cubby hole for your feet.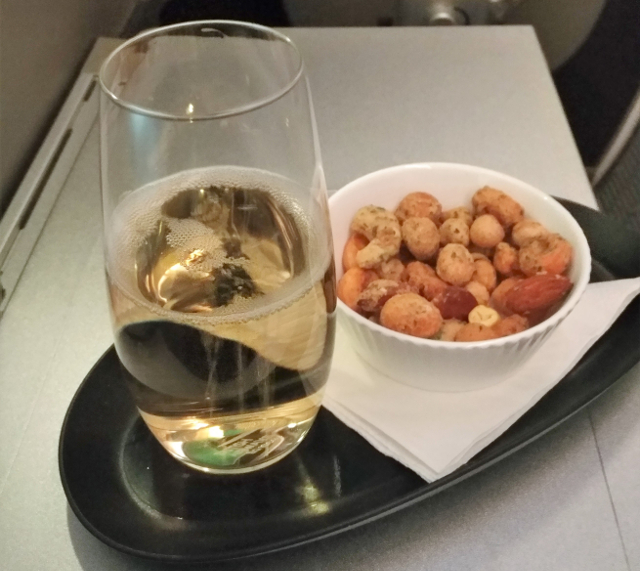 Allegedly, the meals are being catered by a new caterer – but I'm not sure which direction this refers to, into London, out of London, both – but being honest, the meals came as something of a disappointment to me both directions. I actually preferred whatever catering there was before. Things kicked off with another drink, followed by a small bowl of cold nuts (I mean, why cold, and why not just give us back the far more delicious ones from 2 years ago that came in a pack?). In addition, the service flow to Row 13 (we'll get to the way back in a minute) meant you could go a very long time before the opportunity for a drink re-fill appeared. Generally, it seemed that drinks would be re-filled only with each new course, and with most people opting out of dessert, getting one last postprandial beverage proved challenging.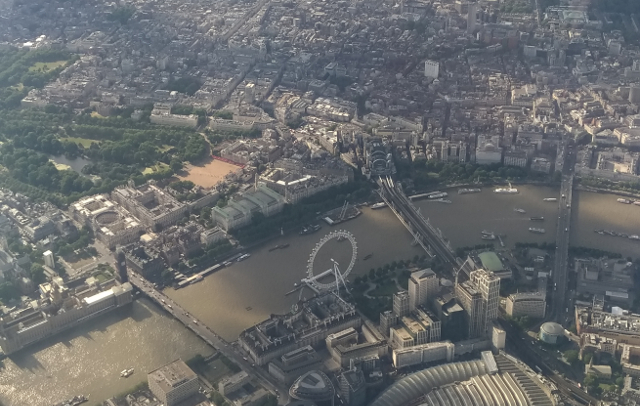 However, on the whole, I don't get the criticism of British Airways' business class product; booking early can net you aisle access from a window seat, it must be one of the last business class seats that doesn't force your feet into some narrow hole and once you get over the initial fear of looking a bit anti-social by putting up the blind, it's quite private. My biggest criticisms actually would be more towards the obvious, inexcusable cost-cutting around welcome drinks and service flow – and of course that you need to actually pay to reserve the seats unless you have some higher-tier frequent flyer status. The crew on the way over to London – the guy serving our aisle anyway, who stunningly reminded me of Lionel Richie – were more than happy to help and get whatever you asked for, once you could get hold of him.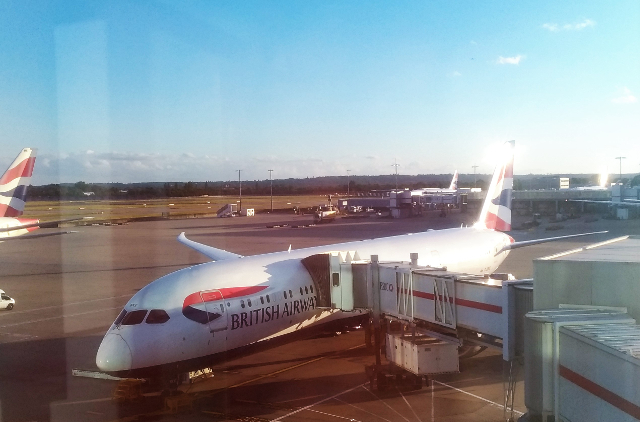 Unfortunately, coming back to KL was a different story – and I decided to save it for later on, since I hope it was 'a-typical' of the usual Club World experience, but was exactly a perfect example of how crew can really make or break a journey (full disclosure; I did raise this with BA via Twitter with a video of my unstoppable in-flight entertainment screen that wouldn't stay put, and they were very helpful, and I was compensated with Avios to make up for the disappointment).
On our return however, things got off to a rocky start that would shape the journey overall. Champagne was served as gently and slowly as possible, and while boarding began completed, what would turn out to be our Cabin Service Director could be loudly heard (from my chair in Row 7) complaining about other crew members, general bitching about passengers and moaning in the galley right behind my seat. It was wholesomely unprofessional.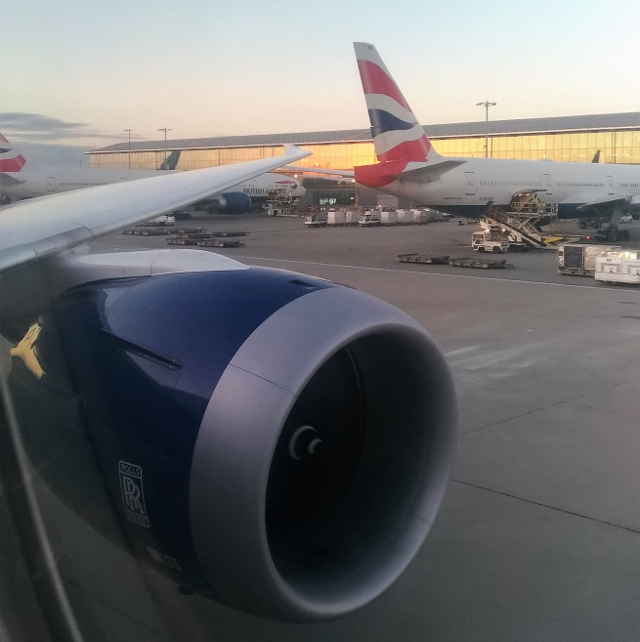 When we got going, that continued, and it seemed like in order to accommodate listening to this laundry list of complaints, the others decided to delay the drinks and meal service. I'm not joking – it was about 4 hours into the flight before the dinner was completely done and dusted. As a regular on that service, I've never ever actually still been awake for so long into that journey; even in premium economy, who you would think would be getting their food even later based on normal service. We were actually passing near Turkey by the time dessert was finally to be offered. The CSD herself did eventually make an appearance to personally greet a few high-flyers (sadly, as a Silver member, I was not to be greeted despite the fact she greeted the person beside me, across the aisle, and in front of me awkwardly).
Meanwhile, I discovered that my TV, which swings out of its position in Club World, did not like to be unfolded out and kept popping back in (this was the video I had, that I sent to BA), no matter what I did. Normally I would raise a fuss about this on-board, but in this case I was confident I'd hear more bitching about myself from the galley moments after saying anything; and besides, I had one of the only about 4 aisle-access window seats on the plane so there seemed little point to likely being re-seated.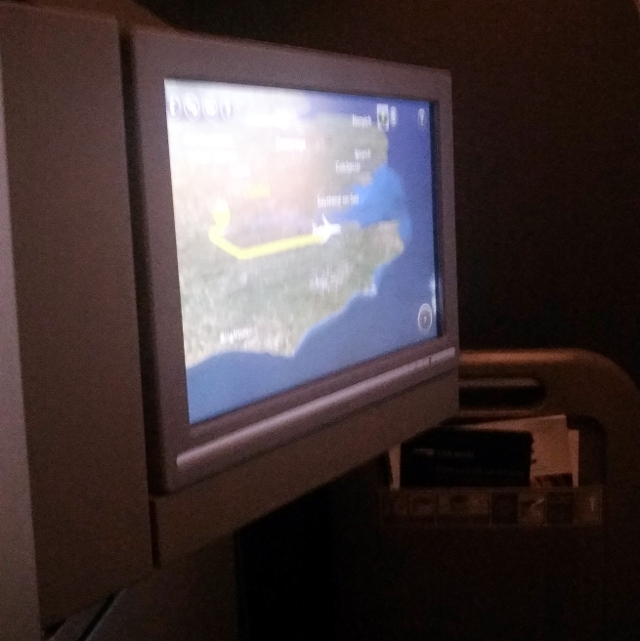 Having ascertained what cost-cutting looked like on the way over, I knew that what I was experiencing was not cost-cutting, but incompetent crew. The first glass of champagne along with the – yes, once again – cold bowl of nuts was not much more than the 2-fingers-high welcome drink and despite having asked for a glass of wine with my meal, nothing came. So I pressed the call bell and carried on eating; guess what? As I literally took my last forkful of the starter, someone appeared. Another drink came with the main course (because I now decided to sternly ask, again, not because one was presented with the meal) and dessert. But after that, everything was left to stagnate on my tray table for about an hour and I gave up wanting for anything further other than to be left alone and sleep, which seemed like the one thing this crew could happily excel in doing.
I could go on and on – suffice to say friendliness and hospitality had not improved much through the night, but I think we all get the gist; completely night and day. And it did honestly get me thinking; sure, if I paid a business class fare and got this product, with no aisle access, and then had to put up with this grouchiness and general malaise would I want to do it a second time? The answer would be a big no.
I will keep travelling BA when it makes sense, and hope that this crew was one from a twilight zone somewhere that I will never encounter again – and you know, the product really isn't half as 'ageing' or unpleasant as reviews would have you believe. Let's hope things are a bit more consistent this time next year for the annual pilgrimage!
What do you think? Have you tried Club World?