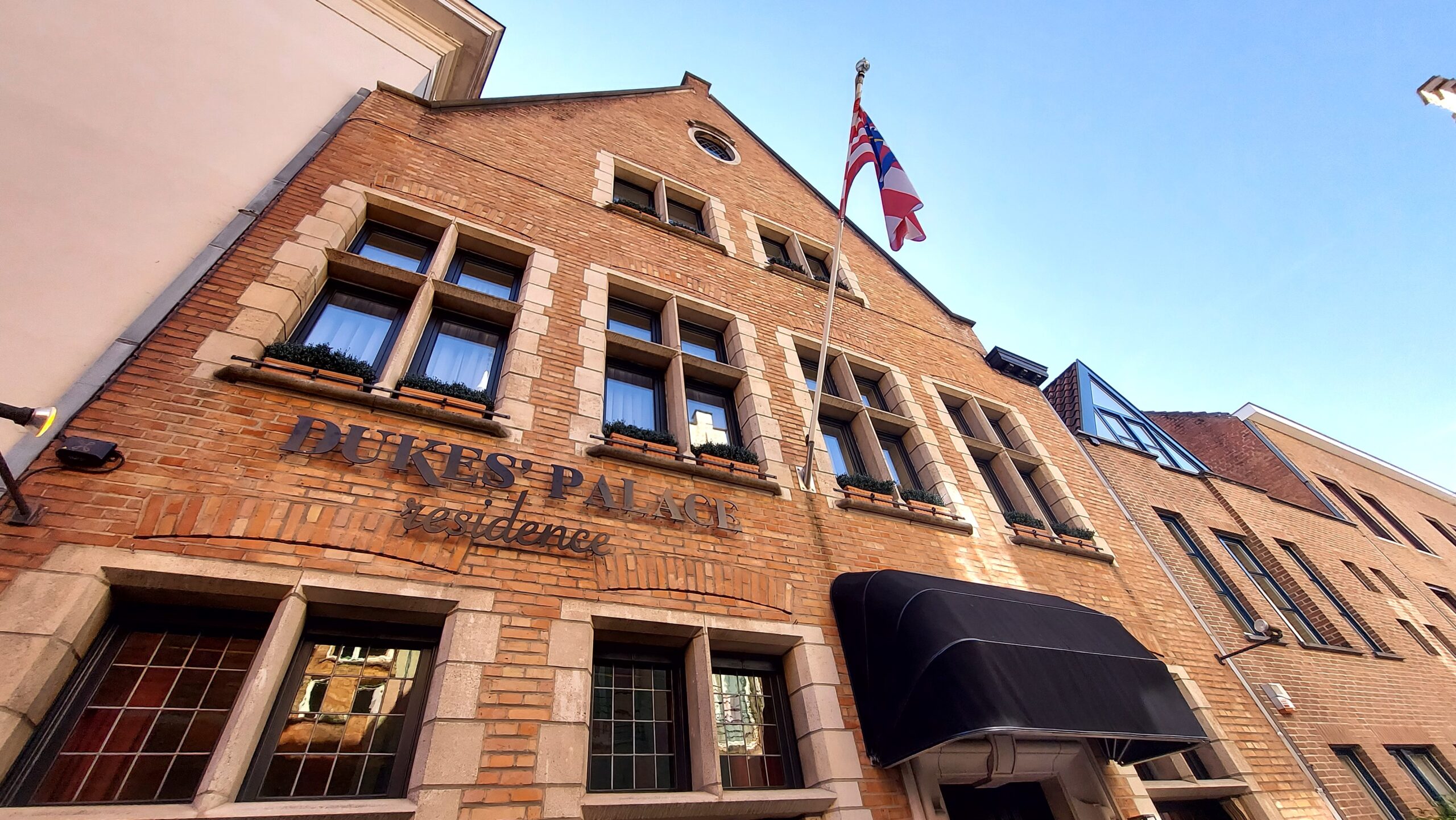 Planning for our one-night stay in Bruges was unusually complex, given the wide choice of independent properties and our unfamiliarity with the city. So, we decided to play it reasonably safe and picked the Dukes' Palace Residence, given its apparent proximity to the 'city centre' and great reviews. Well, they weren't wrong.
Arrival to the Dukes' Palace Residence – and downtown Bruges in general – came by way of a taxi down numerous backstreets and picturesque, quaint alleys (get used to it, when in Bruges) before arriving at the adjoining hotel, Hotel Dukes Palace, where we were instructed to check-in.
Check-in formalities were handled very promptly, including upfront pre-payment for the stay. We were very quickly shown the door – literally – once again for the short 1-minute walk (warning, your wheeled suitcases will not be a joy to drag over the cobblestones) over to the residence.
Downstairs, there's a snug lounge area to the front of the building – perfect for relaxing or musing over the day's activities.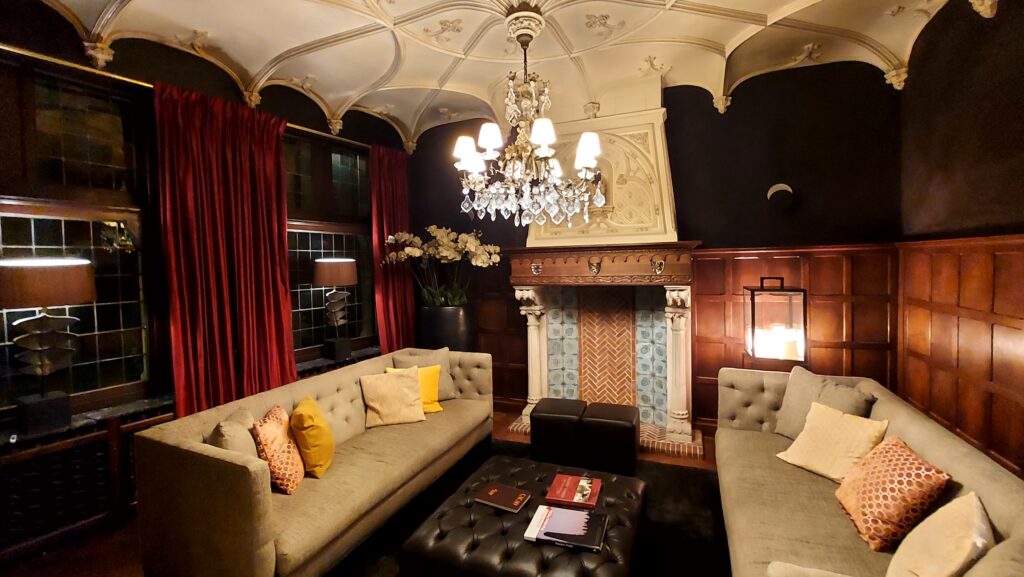 It would appear, from our walking around, there's also a courtyard to the rear with several rooms surrounding it – as well as, potentially, a breakfast room for busier times. During our stay, breakfast was served back at the hotel.
We were hastily escorted into the lift to the first floor, as well as – very gladly – informed of our upgrade to a Premium Room.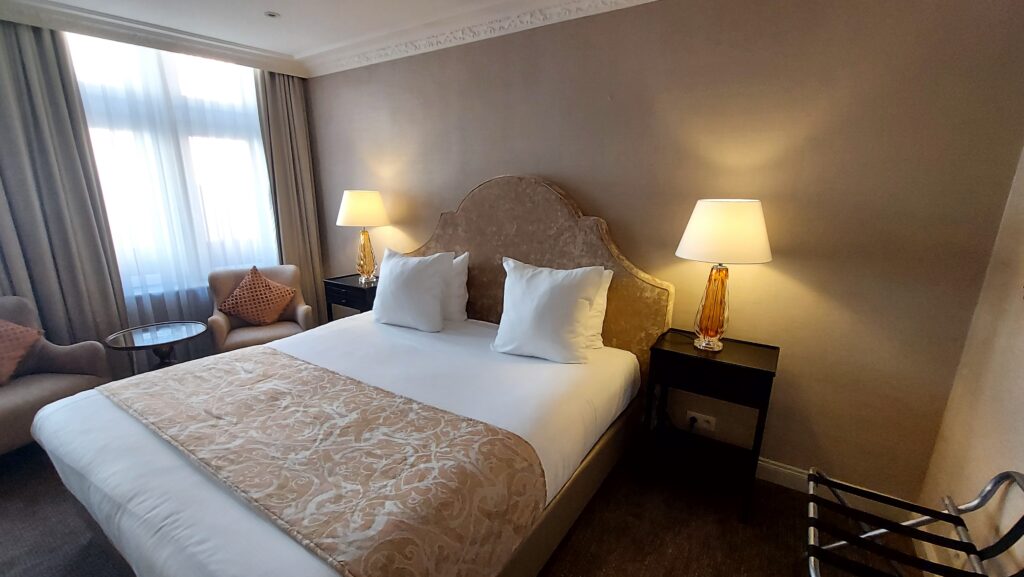 Into the room itself, and I found it suitably well appointed and spacious. To the front, we had pleasant views out over the cobblestoned street right outside; don't worry, it's very quiet. No raucous behaviour in Bruges – bar one stag party we saw, that we presumed had gotten lost en-route to Amsterdam, or were particularly cultural.
The room had the usual features; a writing desk, suitcase bench, lounge chairs, and a freestanding large wooden cupboard with safe. All in all, very comfy and enjoyable for our short stay (and longer, if you've the time to spare).
The bathroom meanwhile came with both a bathtub, and a shower, and double sinks.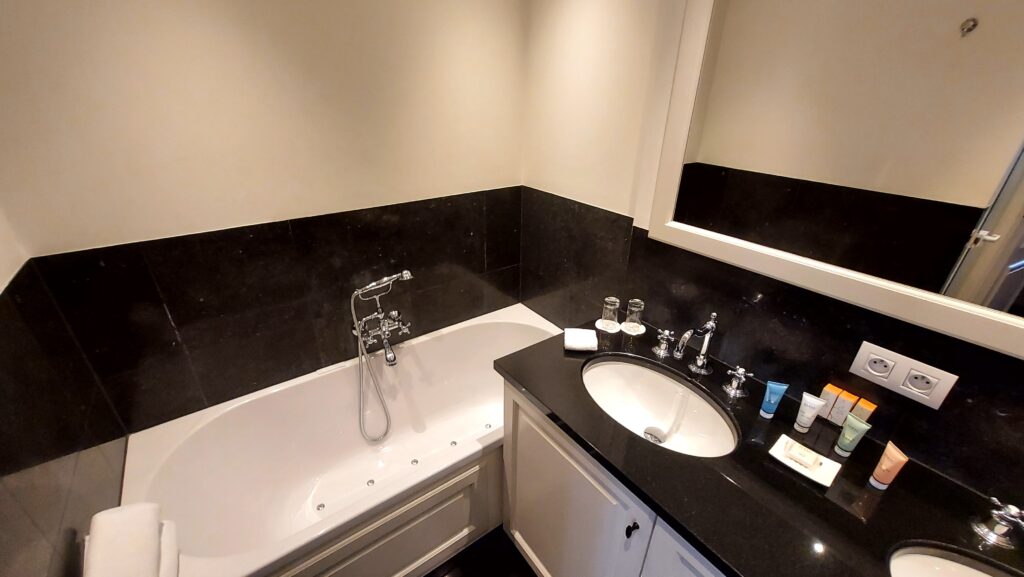 The location is undoubtedly a major strong point – just far enough away from the town centre that you can't be disturbed by noise or an abundance of passersby, but close enough you can walk into town in about 3 minutes if even. The biggest challenge in fact is remembering which laneway to go down to get back to the residence.
After a wonderful sleep, we were up early, enthusiastic to see what breakfast had in store for us. Back over the road, and I'm delighted to report that the Dukes' Palace Residence offers a pretty hearty spread that's bound to have something for everyone. As you'd expect, there was a selection of continental breakfast items, along with bacon, scrambled eggs, Champagne, and waffles and blocks of chocolate from which you can shave off what you need / desire.
Bloated and barely able to move after reaching beyond elegant sufficiency, it was time to pack, and check-out. Overall, while we were only there for one night, a really enjoyable stay and I only wish we could have had longer – perfect for a few nights' city break in Bruges. And I don't ever say the word 'perfect' lightly.