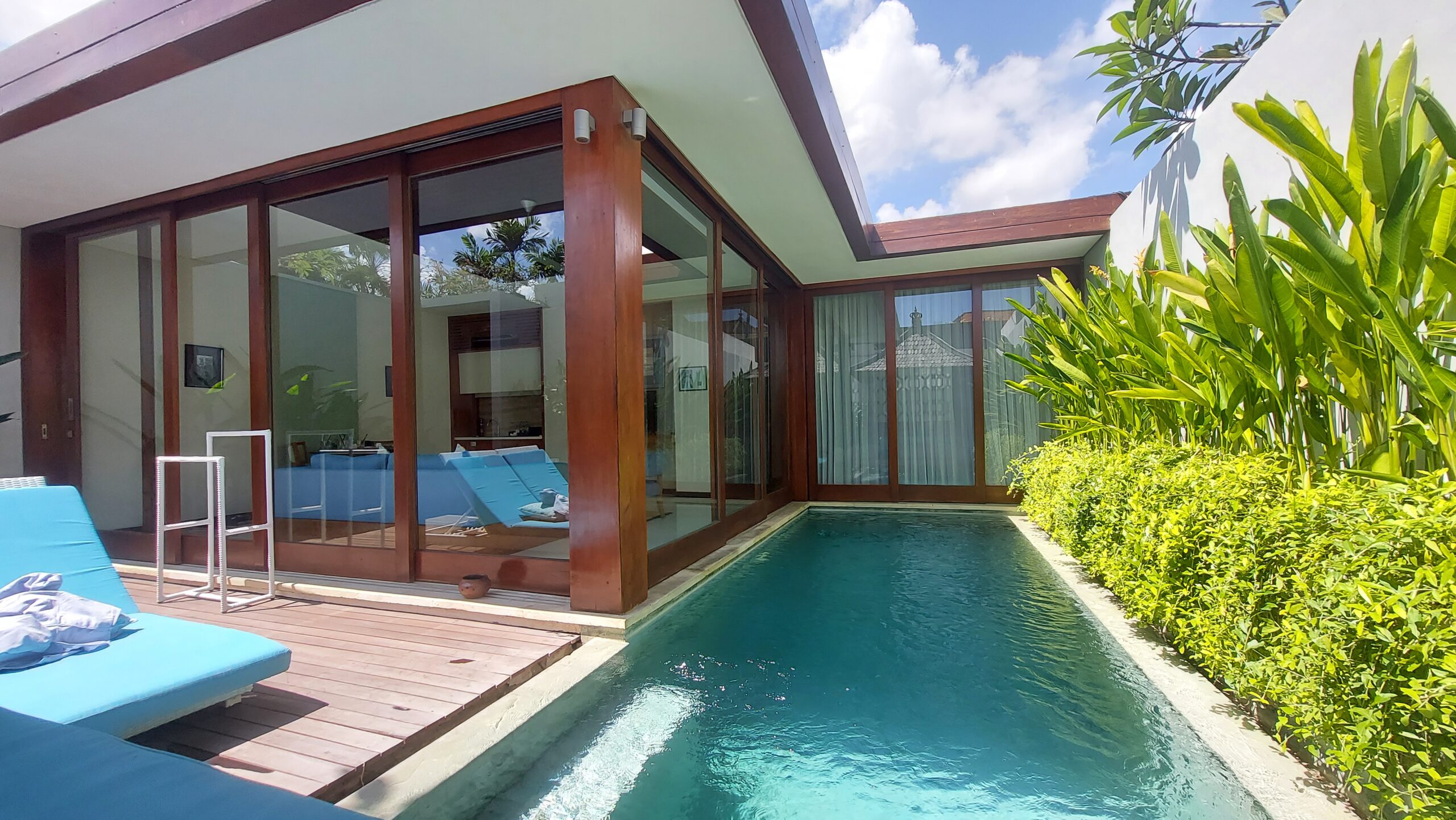 It's rare that I give away my feelings in the blog headline (or anywhere, like a true stoic), but one gem to come from our stay in Bali was undoubtedly the (too) few nights' we had at Maca Villas & Spa, Seminyak.
Finding Maca Villas was by complete chance; we initially had somewhere else booked and cancelled on a friends' advice that Nusa Dua was lifeless beyond the resort hotels. We then booked somewhere else, paid, and they then cancelled the booking some days later claiming to be double-booked. And so, finally, we wound up uncovering Maca Villas & Spa – and what a great find it turned out to be.
Arriving in the depths of the evening, we were quickly welcomed into the roadside lobby, checked-in, and brought without a moments' delay to our villa.
The villas here are something else – entirely private, complete with their own individual private pool, and very spacious.
Don't be deceived by the road frontage; the property extends very far to the back, leading you past numerous villa 'front' doors.
Entering our villa garden, first impressions were overwhelming; it felt like a showhouse rather than somewhere we'd actually be staying and could unpack in.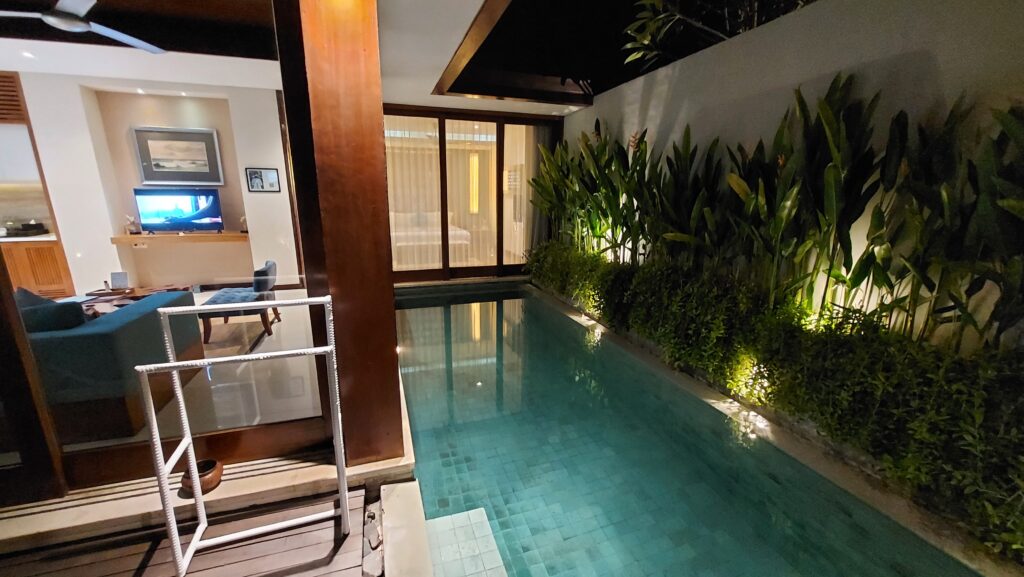 The private pool is also more than lengthy enough to do some more involved swimming – as opposed to just flapping about as I mostly did during the stay – and comes with its own cushioned pagoda at one end for relaxing, reading, or in our case, knocking back a glass or two of an evening.
Speaking of which, and entirely off-topic, but there's a very well-equipped wine store right next door to the property that will come in great use if you fancy a reasonably priced bottle or three during your stay.
First up was the living room, which looks out both to the front door and the side of the pool, and had everything you'd expect, along with bottled water, a TV (that let's be honest, nobody's really going to use with such beautiful surroundings), and a comfy sofa to chill out on while you consider whether to unpack properly or just take out what you need as you need it. I recommend the latter.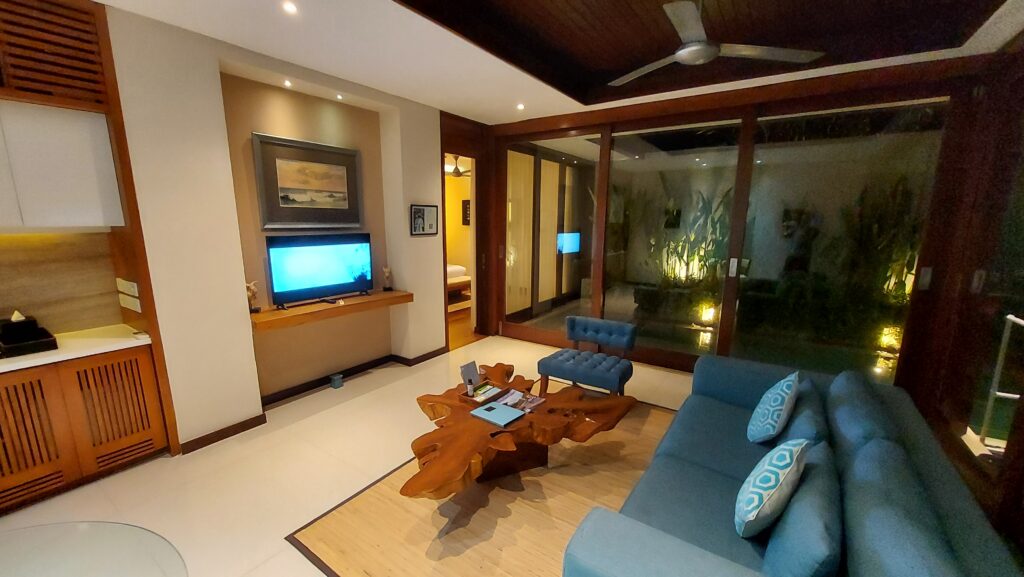 The bedroom, similarly, was plentifully spacious, and the aircon worked a charm whenever needed. As an added bonus, if you fancy an early morning awakening dip, sliding doors directly from the bedroom let you enter the pool without a stepladder – so it's all or nothing.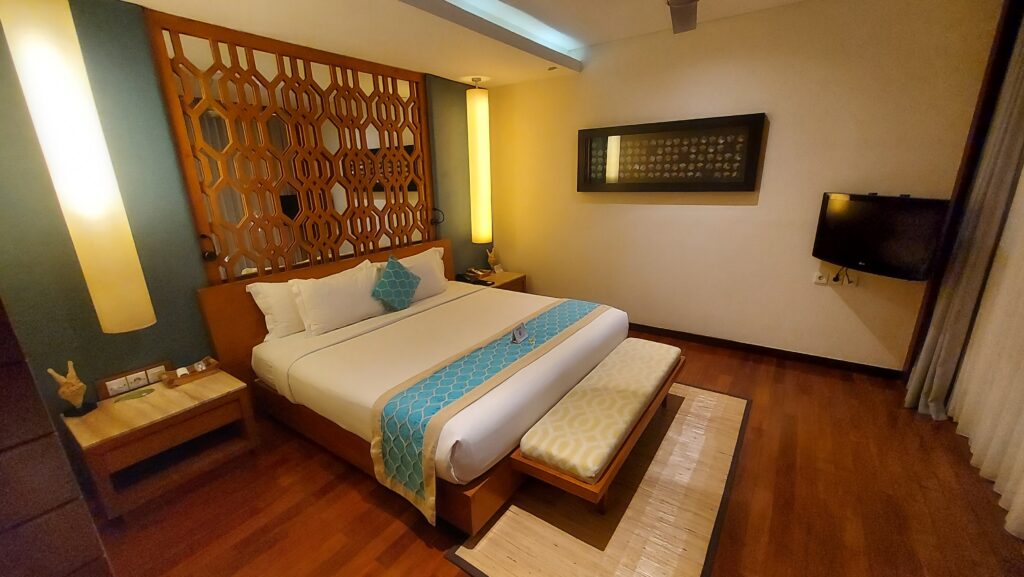 The bathroom included both an open shower and a bathtub for soaking, along with double sinks. Nothing more you could want for!
Breakfast can be enjoyed either at the restaurant to the front of the property – which looks very enjoyable – or, perhaps more spectacularly and very appealing to the introverts among us, in-room for no extra charge.
I'll be honest, I wasn't expecting much from a complimentary in-room breakfast considering my expectation that everyone else would do the same thing, and the kitchen would be overwhelmed. I needn't have worried – it was absolutely delicious, without a doubt one of the best hotel breakfasts I've ever had. And every day was the same.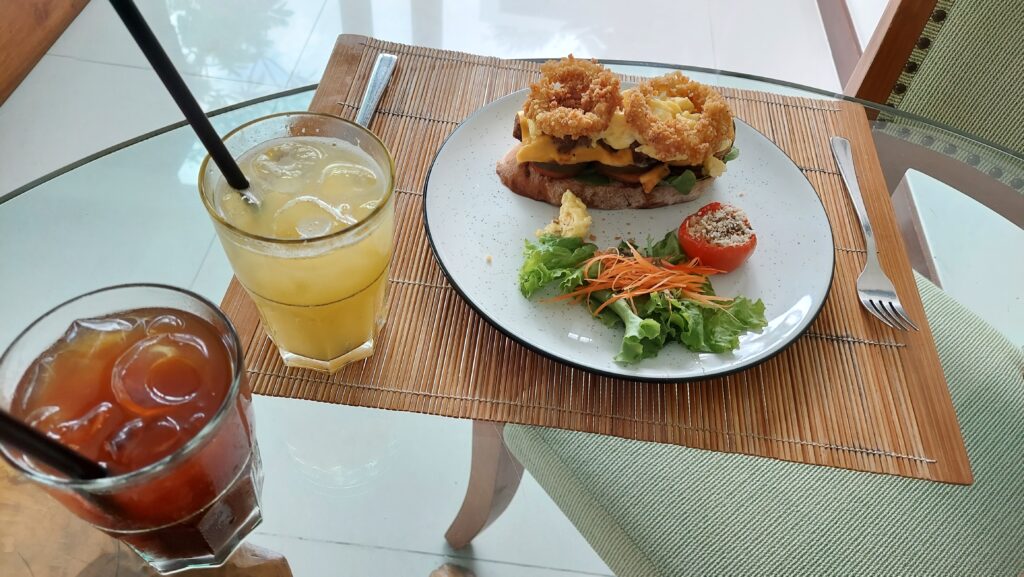 Given we arrived by night, we were over the moon to discover it all looked even better and more beautiful by day – as I took to the outdoors to read very momentarily, before beginning the day's pool lounging and wine drinking.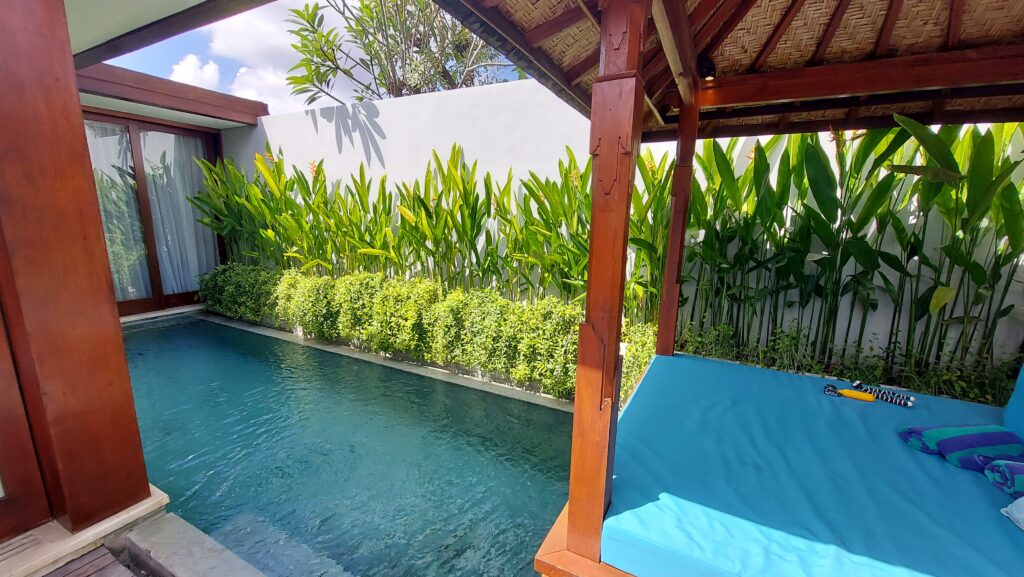 So what's the catch? I guess you're waiting for me to say 'the service' but no I'm pleased to report that if the room was fantastic, the service was consistently amazing. Nothing was too much trouble at any time.
In one case, we were being picked up by our driver (as per his demand, more on that in a future post) at 6:30am, before breakfast started. We let reception know, asking if there could even be a coffee made available or some bites.
Instead, they took our regular full breakfast orders, promised to do their best, and next morning as we sat waiting for our – late – driver, we were handed over our entire breakfast wrapped up in take-away boxes and bags. Everything we asked for! It was unbelievable.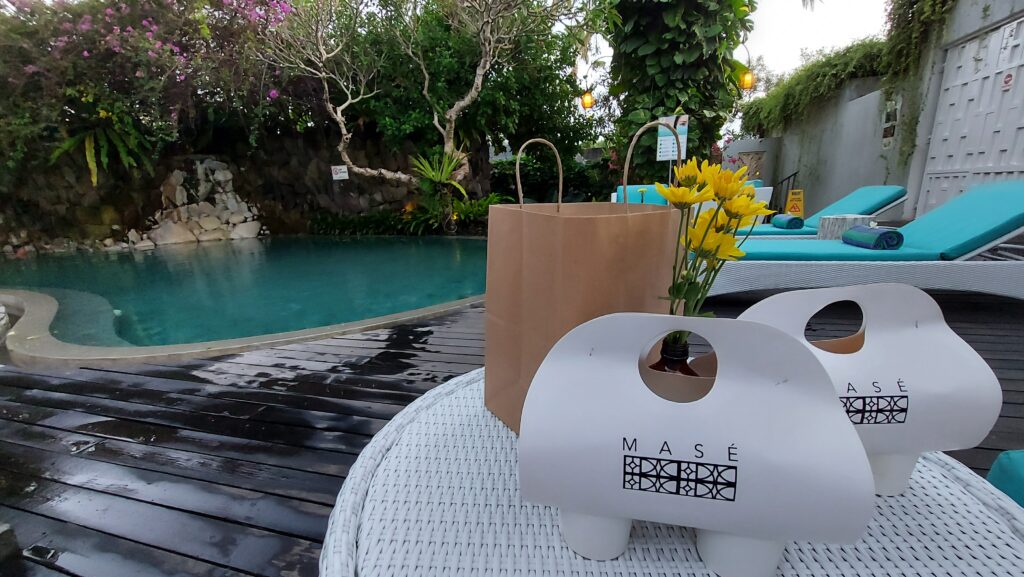 In the end, we adored Maca Villas & Spa – the service was wonderful, the rooms are true luxury, and the location is hard to beat. Though we've no Bali trips in our near future, if we did, we'd be back here in a heartbeat.