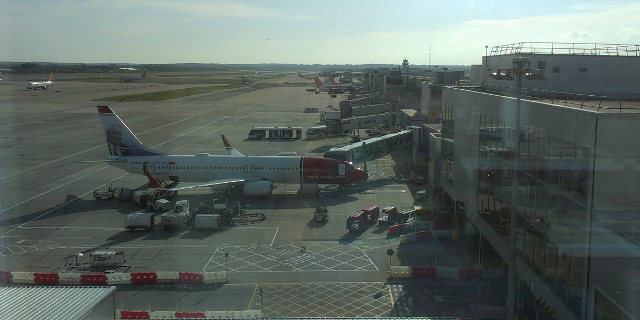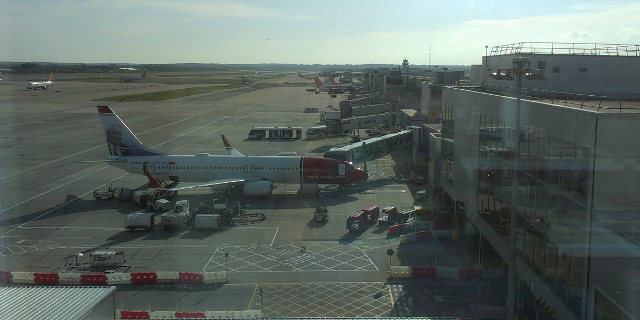 Last time around, I gave you a rundown of two of the most awful lounges I could ever have hoped not to set foot in; this time, things get decisively better.
So much better in fact, it's actually a tough call as to which is the better lounge of these two, but I'm going to go starting from second best, with this order;
London Gatwick Airport
Gatwick, during my visit anyway, was under some major internal reconstruction project so actually finding the lounge was a serious hardship (seriously Gatwick, I nearly ended up in staff-only areas with ease not once, but twice). With all the construction going on, I didn't have high hopes so we went along the corridor, turned at the sign and there it was; one of the most immaculate airport lounges I've ever seen. Reception was friendly and polite, and the food area was one of the best I've ever had the privilege of coming across. Just as well too, as we had to sit there for a number of hours.
Best of all, once I'd had my complete feed for the evening of soup, sandwiches, brownies and more, I found the complimentary beverages fronted by a large Peroni beer tap. The windows were huge and looked right out over the terminal. If I had to make a complaint in fact, it would be simple and straightforward; for whatever reason, they insisted nobody could use the upstairs (which looked even better, being honest) and with that in mind, the lounge as we were allowed use it, was quite tight for space and pretty busy. With the few hour stay over and done with, we headed back into Gatwick's labyrinth and onto our flight feeling full, relaxed and ready for home.
Dublin Airport Terminal 2
This is Aer Lingus' home so it'd be a real shame if this wasn't the Numero Uno of the selection. In fact, it'd be just downright bizarre. So it's quite fitting that it does come in on top.
The lounge is down a corridor en-route to the old Terminal 1, on the left-handside along with the other lounges. What can I say – it's pleasant, very airy, there's views right out over one side of the terminal and comes with free WiFi, showers, food and drink. I'd suggest perhaps that if you're used to one of the major US or European airlines you might find this lounge to be quite small, but then I guess bear in mind how many people are actually eligible to use it on a daily basis.
My only complaints from this are – one, in recent times they've removed the handy carry-on sized bottles of water that I used to love taking with me for the journey ahead, and then two, the toilets for a lounge are not great; in fact, somewhat strangely, one of the cubicles in the gents was actually missing the door the last time. Overall though you'll get fed with good, decent food, you can help yourself to whatever you like, you'll more than likely have all the space you want – and really, what else can you want?